Everyone needs some light reading material while soaking up the summer sun—especially entrepreneurs.
That's why we've compiled a list of 15 summer beach reads to help entrepreneurs and small business owners think creatively, get a unique business perspective, maybe even laugh—all while taking a break from the day-to-day hustle.
There's no heavy, dull material on this list, just thought-provoking stories to help you be a better leader.
These entrepreneurial beach reads have been vetted by many positive reviews and are sure to help you recharge your mental batteries. Pack your beach bag and go!
1. The Servant by James C. Hunter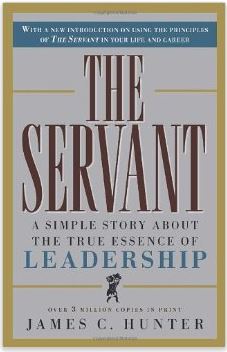 In this story, a man goes to a monastery after realizing he's failing at the many leadership roles in his life. There, one monk with an interesting past teaches him the true meaning of leadership.
One reviewer said, "I liked how the author used the characters to get his point across and makes me want to take a retreat of my own. This book should be read by anyone in a leadership position, regardless of how significant the position is. It will truly make you think twice about the obvious."
Looking to be a little introspective and zen while you relax? Hunter's prose is one to help you reflect on your own leadership roles (entrepreneurial or personal) within your life.
2. Remote by Jason Fried and David Heinemeier Hansson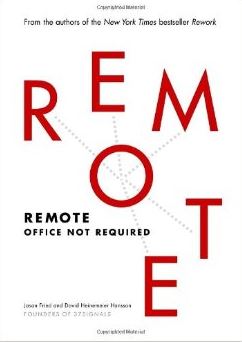 Not sure how remote work fits into your business culture or if it's right for you personally? This quick read with quirky illustrations presents simple truths about how remote work can positively affect a company's productivity and overall workflow.
Phil Caravaggio said of Remote, "This book is the most coherent argument for remote work I've seen, and the most practical guide to getting a remote career off the ground and living up to its promise."
This light, quick read from the guys at Basecamp (formerly 37 Signals) is to the point and is perfect for a day at the beach.
3_. Blink_ by Malcolm Gladwell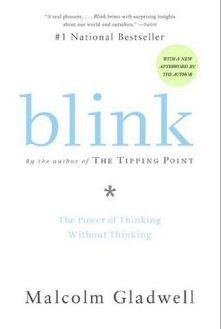 One of Gladwell's older books, Blink is all about snap judgments and quick thinking. It takes a look at why we do what we do and illustrates those concepts with real life studies and examples. Think of this book like a quick Psychology course with a quirky teacher.
"A true look at what it is to be human and understand everything is not always what it seems. Great insight into how the human minds works," one recent reviewer said.
While hotly contested as a re-packaging of others' research, this book does gather some interesting information in one place and is certainly thought-provoking for entrepreneurs. We'll let you be the judge on thumbs up or down.
4. The Four Hour Work Week by Timothy Ferriss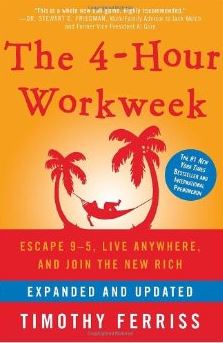 Want to live more and work less? Ferriss's book outlines how he changed his life to do just that—and gives advice and tips for how you can, too. This cover literally screams "beachy" and might be the inspiration you need to change up your entrepreneurial ways to be more lifestyle-oriented.
"This is a whole new ball game. Highly recommended."

--Dr. Stewart D. Friedman, Adviser to Jack Welch and Former Vice President Al Gore on Work/Family Issues
Warning: This book may make you want to extend your vacation!
5. Jab, Jab, Jab, Right Hook by Gary Vaynerchuk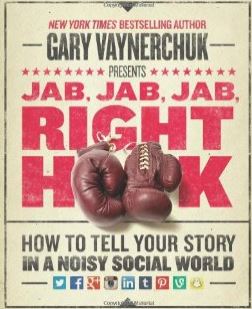 If you want to read a book that's conversational and gives no nonsense advice on how to use social media effectively, look no further. Vaynerchuk is known for his high energy (and sometimes foul mouth) when discussing his passion: Great social media.
Bradley Bevers said of JJJRH, "I have a ton of social media books on my shelves, but none of them work quite the same angle as this author. While many books focus on the 'how-to' of a specific platform, or even go into detailed accounts of exactly what to post, this book focuses on something much more interesting: storytelling."
As an entrepreneur, social media is probably part of your business plan—so why not get in a good read on the subject?
6. Contagious by Jonah Berger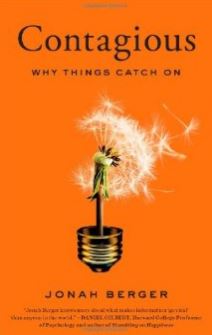 Ever wondered why certain ideas catch on while others never seem to stick? Berger, a Marketing professor, combines years of research with powerful examples to explain how certain pieces of content become "contagious." Think of this book as an answer to the question, "Why does some stuff become viral?"
Details reviewed the book as, "An exegesis on how ideas really 'go viral' (hint: the internet gets too much credit) by a marketing wunderkind.'
Need a little more virality in your entrepreneurial endeavors? This is an interesting place to start.
7. Thinking, Fast and Slow by Daniel Kahneman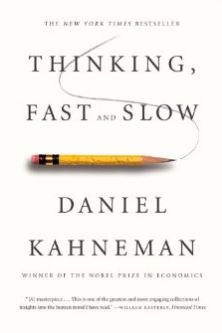 This book is all about the two speeds of thinking (fast and slow, obviously) and how they affect our decision-making processes both in business and in something as simple as deciding where to eat lunch. Written from a Psychology perspective, Kahneman helps dissect and explain how and why we think the way we do.
Kyle Smith of the New York Post said, "The ramifications of Kahenman's work are wide, extending into education, business, marketing, politics . . . and even happiness research. Call his field "psychonomics," the hidden reasoning behind our choices. _Thinking, Fast and Slow _is essential reading for anyone with a mind."
We know you have a mind…so you might like this.
8.The Impact Equation by Chris Brogan and Julien Smith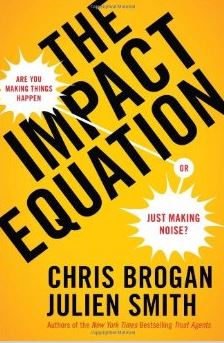 Brogan and Smith take a big-picture look at the recipe for lasting, impactful storytelling in a business setting using examples and success stories that navigate the path to thriving content. For entrepreneurs looking to leverage their social content, this book offers some resources and tactics to do just that.
Kelly Gorgone, a college professor, said of this book, "I teach a graduate course in New Media Marketing, and want to adopt this book for my course. Chris and Julien provide a simple formula for creating content that moves your audience to action. In every instance, they provide real world examples of how each part of the equation has yielded success for them as well as other well known people, companies and organizations."
Basically, this is your cookbook with recipes for impactful, engaging content.
9. Boundaries for Leaders by Dr. Henry Cloud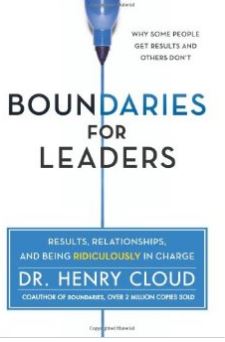 Dr. Cloud, a clinical psychologist, examines how entrepreneurs can set boundaries that actually help (not hurt!) an organization's culture in this book.  Written in the tone of an old friend that's always cheering you on, Cloud offers his personal experience working with great leaders to identify areas where boundaries have been essential to success.
"Once again Dr. Cloud has written a book that is not only filled to the brim with pragmatic wisdom, but also addresses the deeper underlying issues surrounding his topic at hand. This is one of the top 5 books I have read on leadership all time. Love his insights, examples, and pithy leadership truths. Strongly recommend for leaders in all types of positions."
Another quick read that offers some general, helpful insights.
10. Seeing What Others Don't by Gary A. Klein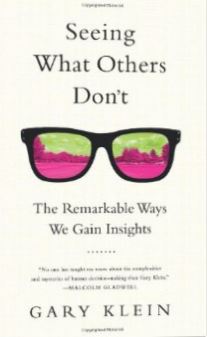 Are you a people watcher? So is Klein. In his book Seeing What Others Don't, he examines how those people-centric insights have led to major breakthroughs in history and can offer an upper hand as an entrepreneur.
Mike Grant said on Amazon.com, "There's always new advice on how to foster creative environments, and this book gives you 120 examples! Author Gary Klein provides so many studies because he has found that insights come about in many different ways. He organizes this slightly overwhelming amount of information into the categories of connections, coincidences, curiosities, contradictions, and creative desperations. Crafty, isn't he?"
Crafty, he is. Put on your shades and sharpen your people-watching skills.
11. How to Succeed in Business Without Really Crying by Carol Leifer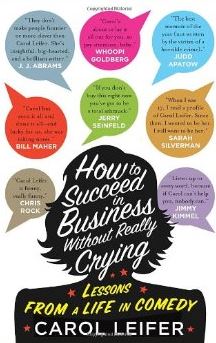 This hilarious book from comedienne Carol Leifer is all about blazing your own path and getting ahead with sprinkles of memoir in between. It's a perfect mixture of helpful and funny—a well-balanced read for entrepreneurs who want to mix business with pleasure.
"The only thing more impressive than Carol's success is how she has retained and polished all the lessons she's learned along the way. And the fact that she has decided to throw them your way for just a few bucks is such a ridiculously good opportunity for you, I can hardly believe it! If you don't buy this right now you've got to be a total schmuck."

—Jerry Seinfeld
If you don't read this we won't think you're a schmuck…but clearly Jerry Seinfeld will.
12. Creativity, Inc. by Edwin Catmull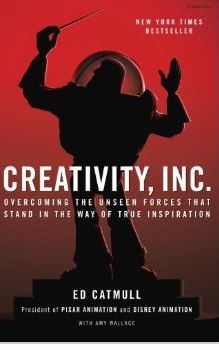 Written by one of the Co-Founders of Pixar Animation Studios, Catmull's book offers entrepreneurs management and leadership insights built on a foundation of creativity. This read also addresses team-building issues and discusses how to motivate a creative group with examples from his career.
"Over more than thirty years, Ed Catmull has developed methods to root out and destroy the barriers to creativity, to marry creativity to the pursuit of excellence, and, most impressive, to sustain a culture of disciplined creativity during setbacks and success. Pixar's unrivaled record, and the joy its films have added to our lives, gives his method the most important validation: It works."

–Jim Collins, co-author of _Built to Last and author of_Good to Great.
While this book is a bit more serious and introspective for your poolside pleasure, it's fascinating nonetheless.
13. Give and Take by Adam M. Grant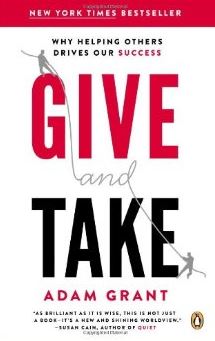 With interaction at the core of communications in any setting, Grant takes a scholarly look at givers vs. takers, and how the two roles play off each other within those different relationships. This book offers an interesting take on how helping others and being a "giver" can make for more successful partnerships.
One Amazon reviewer said of the book, "Grant has masterfully woven together story and scholarship to create an eye-opening, page-turning, and heart-warming masterpiece of enormous, practical value."
Overall: A nice refresher on the value of the golden rule.
14. Compelling People by John Neffinger and Matthew Cohut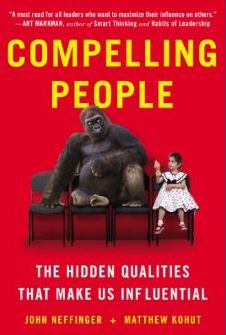 On the "Required Reading" list at the Harvard School of Business, this book examines what qualities make certain leaders more influential and compelling than others. A mixture of the authors' past experiences and solid research make up the case studies that illustrate how entrepreneurs (and leaders of any organization) can use these techniques in their own lives.
"This is not just another pop-psych book: it's the first book to capture and share the insights from all the recent groundbreaking research on how we judge and persuade each other. And it translates that into simple, practical terms anyone can use to build more effective relationships at the office or home." —Amy Cuddy, PhD, Harvard Business School
Harvard likes it, we like it…we hope you will, too.
15. The Speed of Trust by Stephen M.R. Covey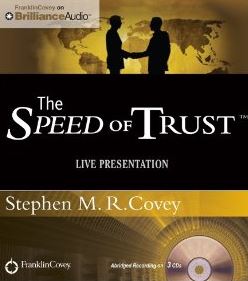 For many of us, trust is a form of social currency. It offers serious value—and is the foundation of strong relationships. Here, you'll find a practical look how establishing trust and placing it at the core of relationships can revolutionize your daily transactions.
"We are a community based non-profit hospice with a 9 member leadership team. We read Speed of Trust two years ago after hearing the author speak at our national management and leadership conference. Every person on the team agrees that this is one of the most useful books we have read to help us build trust within our team. We highly recommend it." – William Kenyon
Note: This is one of the lengthier titles on this list and may be better suited as an audio book.
Pack Your Beach Bag With Books
When it's time for you to pack your beach bag, don't forget to toss in one of these books. Let's be honest—we all know an entrepreneur's mind never really shuts off. Your brain craves new information, perspectives, and insights that can help you be your best self. Any of these books are sure to cover those bases (and won't just put you to sleep.)
Your Turn: Have you read any of these? Do you have other recommendations you'd like to add?