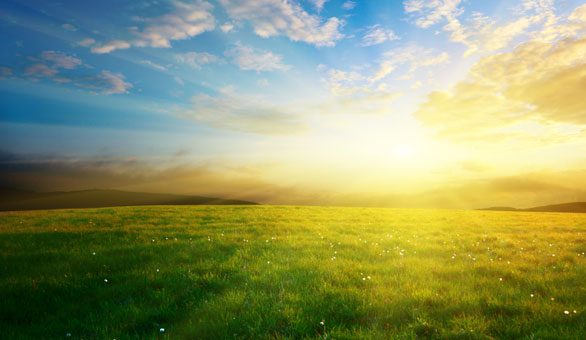 One way small business owners take care of their top assets (their employees) is by offering special perks during the summer. When it's hot outside and business is slower, many companies, like the ones featured below, take time to reward their hardworking employees with little extras that boost morale, and create a more exciting work environment. If you haven't yet planned any exciting perks for your office, it's not too late to put a few of these cool benefits in place.
Here are 12 summer perks that employees love:
1. Summer Hours: Summer hours are a perfect fit for our company because there is a limited amount of time to take advantage of nice weather in Chicago. We know how important it is for our company to have benefits like summer hours for our whole team. We think GoHealth employees are extremely hardworking and we want to let them know it. Our goal with our new vacation and summer hours policies is to continually reward our team and hopefully use it as a way to show potential talent why GoHealth is a great place to further their career. -Erinn Springer
2. Casual Dress Code: I thought I would mention our casual dress code, which we kick into each summer. Our web writers work out of a heritage building originally built in 1913, and insulation is essentially non-existent. So in the sunny months it is like being in an oven. When we took over the office space three years ago, we removed the old, noisy air conditioners, and opted to open windows and employ an every day is casual day dress code. And the ongoing joke is whenever clients swing by the office, our writers state, "You caught on casual Thursday, or Friday, or whatever day it happens to be." The casual attire makes us more comfortable and seems to spawn a more creative atmosphere. -Rick Sloboda
3. Team Building Adventures: We are actually in the middle of planning a sail boat race with our whole head office crew here in Victoria, BC, Canada – between 15 and 20 people. Our general manager Luticia (Tish) Hill and her husband and 8 year old daughter go out sailing quite often on their Ross 30 (30 feet long) and have offered to teach all of us in the UsedEverywhere team how to partake in a sailing race.  We will be learning how to read the instruments, some basic nautical terms, and how to work and communicate better as a team in a high-paced, pressurized and outdoor fun environment. This is crucial for us because working all day indoors during the summer can sometimes be difficult for office workers – so were trying to get the company outdoors and learning! -Charlotte Cowley
4. Ice Cream Socials: Our dress code is normally business casual but in the summer months we relax our office dress code requirements. This allows our employees to take advantage of the summer weather and feel comfortable going outside during lunch and coffee breaks. The summer policy is welcomed by all of our employees. Also, in the summer we will go to a local ice cream stand and bring back to the office various flavors of ice cream shakes which are always welcomed on a summer Friday afternoon. -Tom Hoarty
5. Extended Lunch Breaks: This summer we have decided to eliminate the dress code:  shorts, polos, flip-flops, all acceptable. This temporary change was quite popular with everyone putting a smile on every face (besides, it helps to save on electricity bills). Moreover, we have extended the lunch time breaks to allow people more time to breath fresh air in the nearby parks, eat ice-cream, and enjoy themselves outside the concrete walls. I strongly believe such things are vital for every business team regardless of the size and location. It really boosts productivity, stamina, and makes people open up, which helps in creating a strong, friendly team ready for hard work and creative ideas. -John White
6. Fresh Garden Veggies: We have an employee garden to provide staff and interns with fresh produce and herbs. It's in the form of a 7×23 foot living wall along the edge of our parking lot, so it's also attractive and eye catching. It's pretty to look at, fun for us to watch the progress, and the fresh organic veggies are a nice perk for employees at our small art business. -Sheryl Woodhouse-Keese
7. Party Time: Here at SpareFoot, we celebrate when we reach major thresholds. We're located in downtown Austin, so most of our get-togethers involve going to a nice restaurant or bar downtown for a teambuilding event. In the summer, we extend the hours of our celebrations a little and enjoy a nice day out on Lake Travis. In May, we had our most profitable month ever, so we're renting a party barge and bringing the whole team. We've found that bringing the entire company encourages bonding across departments, which has sparked innovative solutions to some of our day-to-day problems. -Tony Emerson
8. Fun Fridays: As a startup, we have a super fun work environment and things only get better in the summer. In the summer we have paid half day Fridays from Memorial day to Labor day – there are always optional company sponsored events too BBQ's, Wine Tasting, F1 Racing, Golf Course etc. Our founders wanted to create a fun work environment that makes people happy – because happy employees are more productive employees! These activities also encourage employee engagement and build company morale. -Stephanie Bullis
For the rest of the summer perks employees love, click here.
Tia Jackson June 22, 2011 Original Article