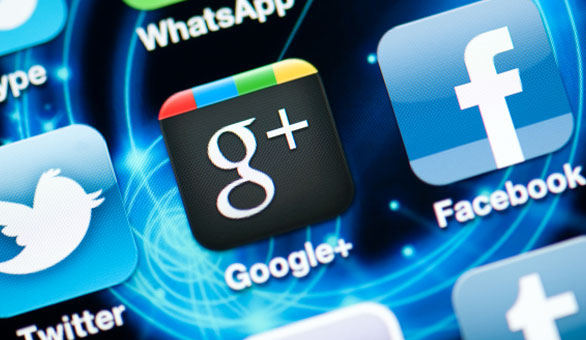 Social media is the new word-of-mouth and active participation is key for engaging customers and clients on the web. With so many opportunities to connect, it's easy to become overwhelmed and stuck hiding behind the scenes or in analysis mode.
While you get focused and begin to refine your strategy, here are a few simple things you can do today to help you ramp up your social media presence:
Find the right consistency. There's a fine line between engaging your audience and being obnoxious. Find a comfortable posting frequency and stick to it.

Interact. Don't just publish content. Ask questions and respond to others. Check your message inbox and reply to direct messages. They reached out to you for a reason after all! People like to be valued, so ask for their opinions and feedback. Then put it to use!

Build a company page on all the primary social networks. Potential customers are likely to look you up on Facebook, Twitter and LinkedIn. A presence on the most-frequently used networks will ensure your customers can find you when they're looking for you. You should also make sure to check these sites pretty frequently.

Educate your consumers. Don't stick to posting promotional information about your business. Instead, focus on offering value-added content that solves a problem, provides pleasure or reduces your customer's pain points. Gaining pleasure and solving pain points are two primary driving forces behind purchasing decisions. So rather than sell your product or service, inform your readers on how they can accomplish their goals using your product.

Mix it up. Don't post the same announcements, word-for-word, on every social network you're on. It's likely that your followers are following your updates on more than one network, so don't bore them by repeating the same message. Sharing the same information is fine, but present it in a different manner (then take note of the ones people respond best to for future posts.) Remember that different platforms have different audiences. What works on LinkedIn may not work on Facebook.

Take advantage of multiple formats. The written word is powerful, but visual representations are appealing and can help readers understand complex concepts. Try creating an infographic, an ebook, a video or even a podcast.

Have a contest. You don't have to offer an expensive prize to get followers to join in a contest. Just make it an easy, fun competition. A company called SmartyPig ran a super simple contest to promote knowledge of SmartyPig's services.  They took to Twitter and asked their followers questions about SmartyPig's services. Anyone who answered correctly was entered to a win a $100 gift card. What made this contest even better was how they selected their winners. They would think up cool ideas to select the winners and then film the selection process. You can see them picking winners by putting golf balls, throwing snowballs and more on their blog.

Be yourself. Social networking is meant to be genuine. Let your company's personality shine through your posts and you'll better connect with consumers. You shouldn't be unprofessional, but you also don't need to try to sound like a rocket scientist. (Unless, of course, you are a rocket scientist.)

Try a social networking management app. Apps like HootSuite and Postling allow businesses to effectively manage multiple social networks through a single dashboard, simplifying the complex task of logging in to several networks each day to interact with your audience. At Grasshopper, we use and love Argyle Social.

Heed your analytics. If you have access to analytics, use them. Facebook insights, for example, offers some simple analytics on posts, indicating the number of responses, views and interactions each post receives. Monitor and track these stats to determine your most successful posts, and use it as a framework for future updates.
Building a solid social presence doesn't have to be hard and it doesn't have to take hours and hours out of your day either. Using a few simple techniques, you can easily ramp up the effectiveness of your social campaigns and start reaping the benefits.
Have any other tips to share? Let us know in the comments!