Besides the opportunity to put on a spiffy outfit and walk around like you've got the next big thing in your pocket, conferences for entrepreneurs and small business owners can be a great resource.
Network with other cool people, get advice on your business strategies, or just walk around knocking yourself in head thinking "Why didn't I think of that?!"
While many conferences take place in the first half of the year, it's never too late to start thinking about attending next year's event. Here's a list of startup conferences that are definitely worth checking out.
1. The New York Times Small Business Summit

Now in its sixth year, this annual summit is all about examining the small business environment to help entrepreneurs grow their businesses. Meet top business leaders and others just launching their business to learn the tools for successful development.

This annual conference is also (as the name implies) an award ceremony that brings together the country's brightest and most successful business minds who have also been featured in Inc. magazine.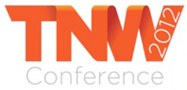 This annual conference takes place in Amsterdam during the month of April, and is known as one of Europe's best tech startup networking events. The conference is all about bringing the (international) professional web industry together to explore how the Internet and technology can push the limits of business. You can already get info about next year's conference and summit.

As one of the premiere events for women entrepreneurs, this annual conference actually travels between several cities. This event brings women entrepreneurs together as well as with influential industry experts.
5. The American Council for Technology and Industry Advisory Council (ACT-IAC) Small Business Conference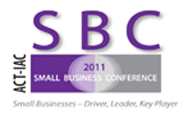 If your startup is focused on the public sector or government contracts, then this annual conference is for you. It is specifically geared toward small businesses that already have government contracts but are looking to move to the next level, or want to partner with other larger businesses already in the sector.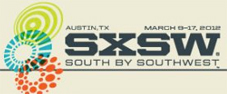 If Woodstock and Steve Jobs had a baby (somehow. Maybe there's an app for that?), this would be it. The annual conference and festival bills itself as the intersection of "original music, independent films, and emerging technologies." An intellectual and creative atmosphere for young entrepreneurs to meet industry leaders.
See how Chargify made a splash at SXSW with its first visit to this conference.

The annual, two-day conference is a great learning experience for anyone launching a business or even a seasoned entrepreneur. It offers educational workshops, hands-on learning labs, and the chance to earn continuing education credits in accounting, law and HR.
8. Minority Enterprise Development Week Conference

As the largest federally sponsored event on minority enterprise development, it's the premier event for minority entrepreneurs and small business owners in the public and private sectors. This conference offers a mentor protégé program, domestic and international networking opportunities, and other workshops about tools and resources to help grow your business.

This event brings together conference sessions and expo shows for one week in Chicago. TechWeek is all about showcasing the newest mobile and web technologies by bringing together thousands of entrepreneurs, business leaders, academics and artists.

As the "Launchpad for Emerging Technology," this fast paced and elite conference is every tech entrepreneur's dream, especially considering the number of ridiculously successful technologies that launched here. You're allowed on stage for six minutes to prove you can change the world.
If none of these conferences strike your fancy or don't focus on what your startup is all about, don't give up. While these conferences are great places for networking and small business resources, they aren't the only ones out there. Ask within your entrepreneurial circle about events that other people have been to or heard of, or Google conferences in your local area.
BarCamps are another great option if the above events just aren't your style and if all else fails, you could always start your own conference. You'll probably learn a lot more than by just going to one.
Did we leave any of your favorite conferences off the list? Tell us about them in the comments section below.
This article was written by Allison Canty.