When it comes to running a small business, time and effort are precious resources, and the last thing you wanna do is waste them. Not to mention there are some skills that you just don't have.
Thankfully, there are oodles of tools available to make your life as a small business owner much easier. From marketing to accounting, communicating, and more – we've pulled together 10 awesome tools that will have you breathing a huge sigh of relief!
Marketing
1. BoostSuite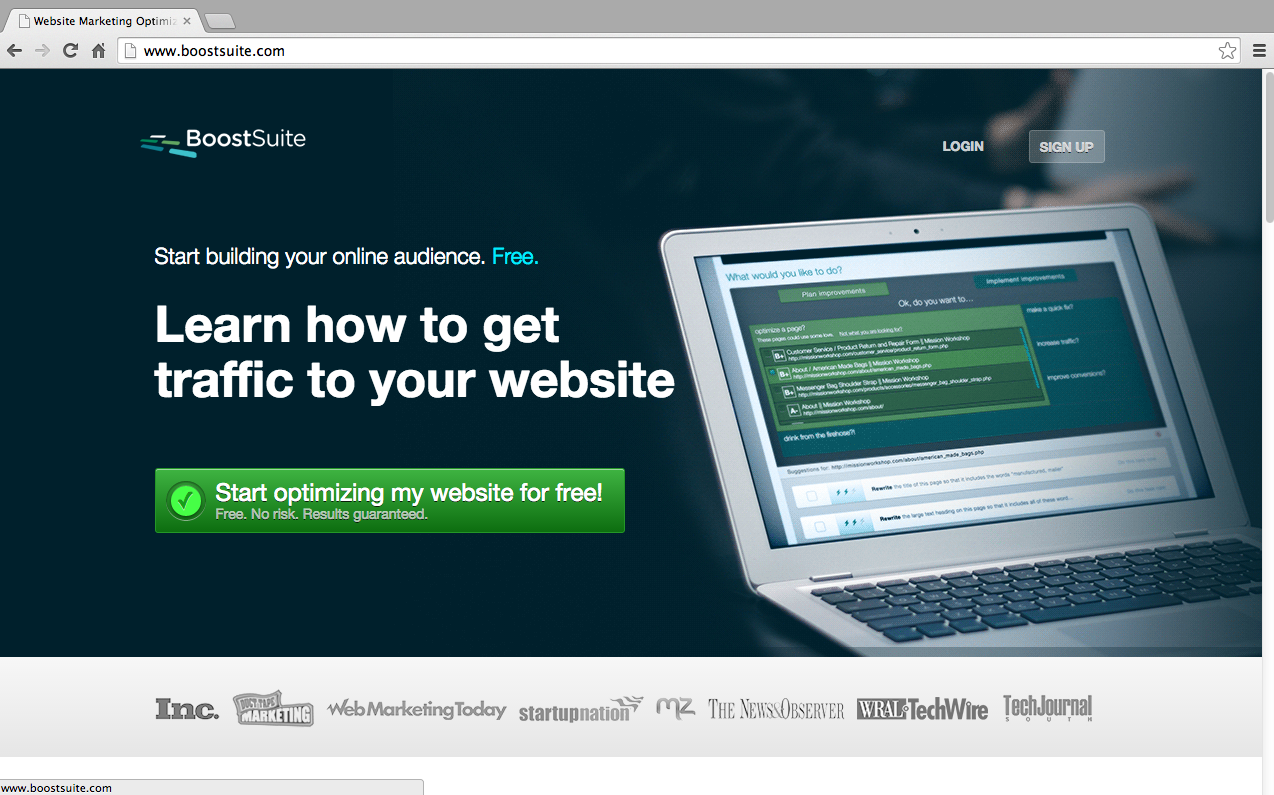 BoostSuite is a tool that helps to optimize web marketing for small businesses. It's the ultimate tool for beginners and biz owners with little prior marketing experience.
By analyzing your marketing data, BoostSuite identifies key opportunities for improvement. It then generates simple tasks for you to complete. It's basically like having a Marketing Director to tell you exactly what you should do to best leverage your marketing.
BoostSuite offers two plans – Free Forever and Professional. Their Pro plan starts as affordable as $19 per month.
Why it rocks for small biz:
Marketing isn't easy for most small business owners – but it's super important.

BoostSuite essentially holds your hand through the marketing process.

Their paid, all-inclusive plan is super affordable, even for a small business.
2. Printfection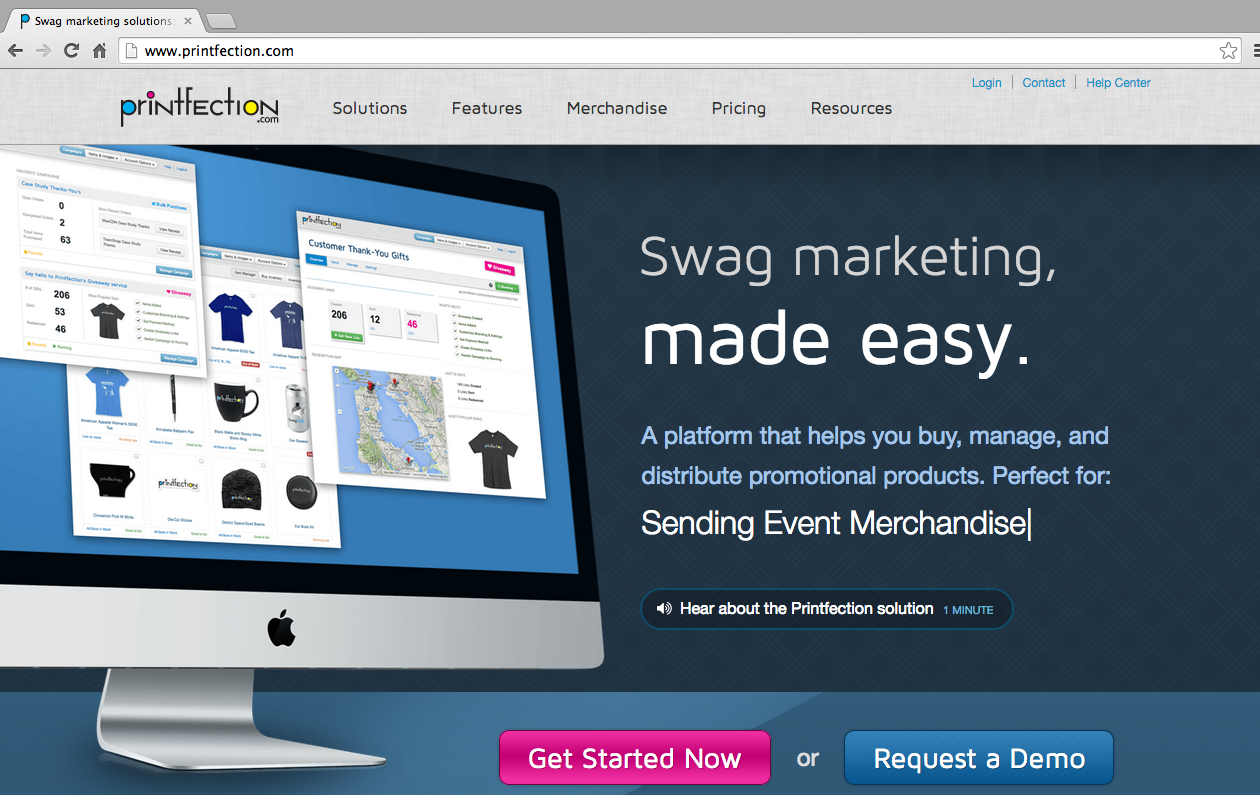 Printfection is pretty awesome because it's all about swag marketing. Whether you want your name and logo on tee shirts, coffee mugs, or stickers, they're your go-to.
They offer you Inventory Management and bulk orders, the ability to run marketing campaigns – giveaways, events, and social giveaways – address import, and a bunch of API integrations.
Pricing varies, but they have three basic plans ranging from $79 per month to over $999 per month.
Why it rocks for small biz:
Swag can be huge when it comes to word of mouth and customer loyalty.

The process is fully automated to save you lots of time and effort.

Printfection handles everything from distribution to inventory management for you.
3. HubSpot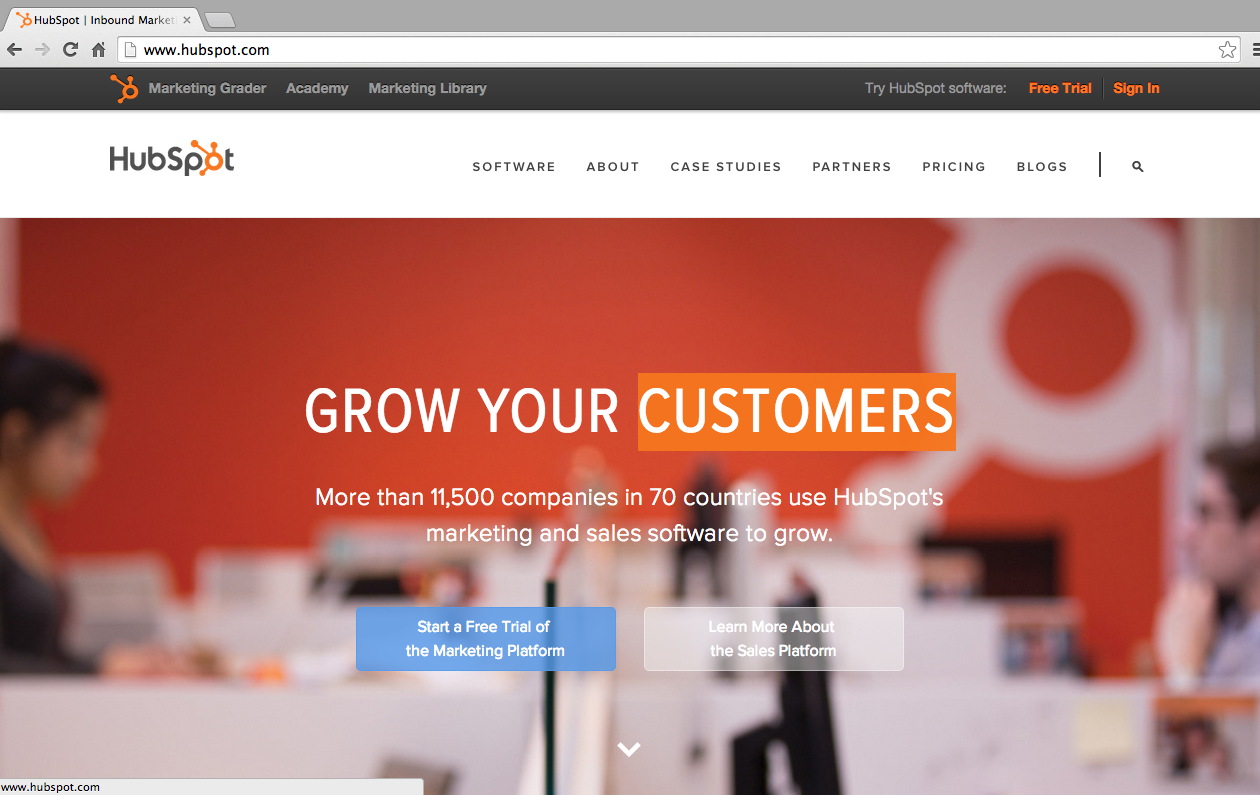 HubSpot is the industry standard when it comes to marketing software. Their all-in-one tools handles everything from social media and SEO to lead generation and CRM.
Their software is simple enough for a small business and robust enough to handle your marketing as you grow. You'll also get A+ support from the HubSpot team.
With plans ranging form $200 to $2,400 a month, they're one of the more expensive marketing tools, but the price bump comes with huge capability.
Why it rocks for small biz:
HubSpot more than makes up for what entrepreneurs and small business owners may lack in terms of marketing experience and know-how.

Their flexible plans will scale with your business, so you never have to change software.

Free 30-day trial of their Pro plan helps you decide if it works for you.
Accounting
4. Square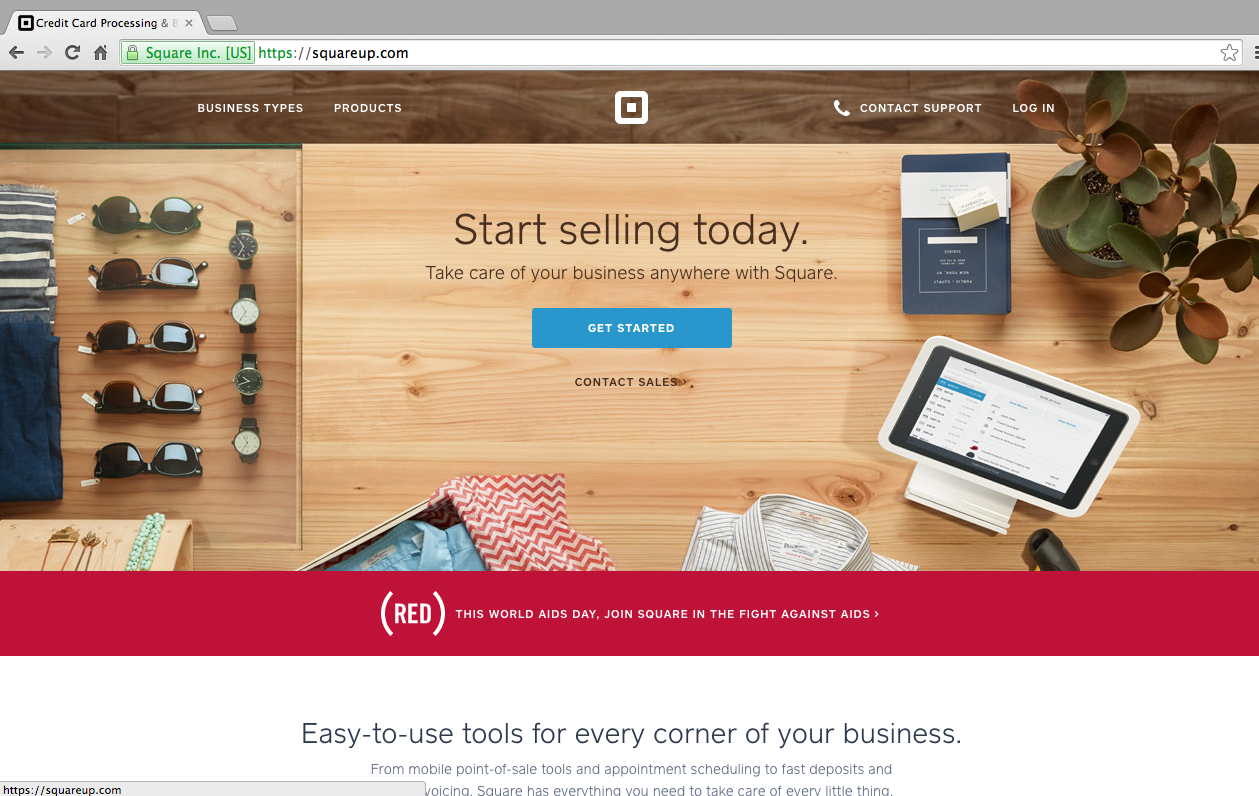 Square is really simple – it allows you to accept debit and credit cards as payment. Whether you're in e-commerce or doing business from a brick and mortar location, being able to accept credit cards is a huge game changer.
You can use Square online only, or order a mobile card reader to use in-store. Integrations also let you automatically upload transactions right into your accounting software.
Their pricing is just as simple as their service: you'll pay 2.75% for every swipe, online sale, or paid invoice, or 3.75% + 15¢ for each keyed-in transaction.
Why it rocks for small biz:
With no start-up or recurring fees, you only pay for the business you get.

If you're turning away business because you can't accept credit cards, you're losing out on a lot of sales.

Transactions are deposited into your account in just 1-2 business days, so no cash flow problems here.
5. Wave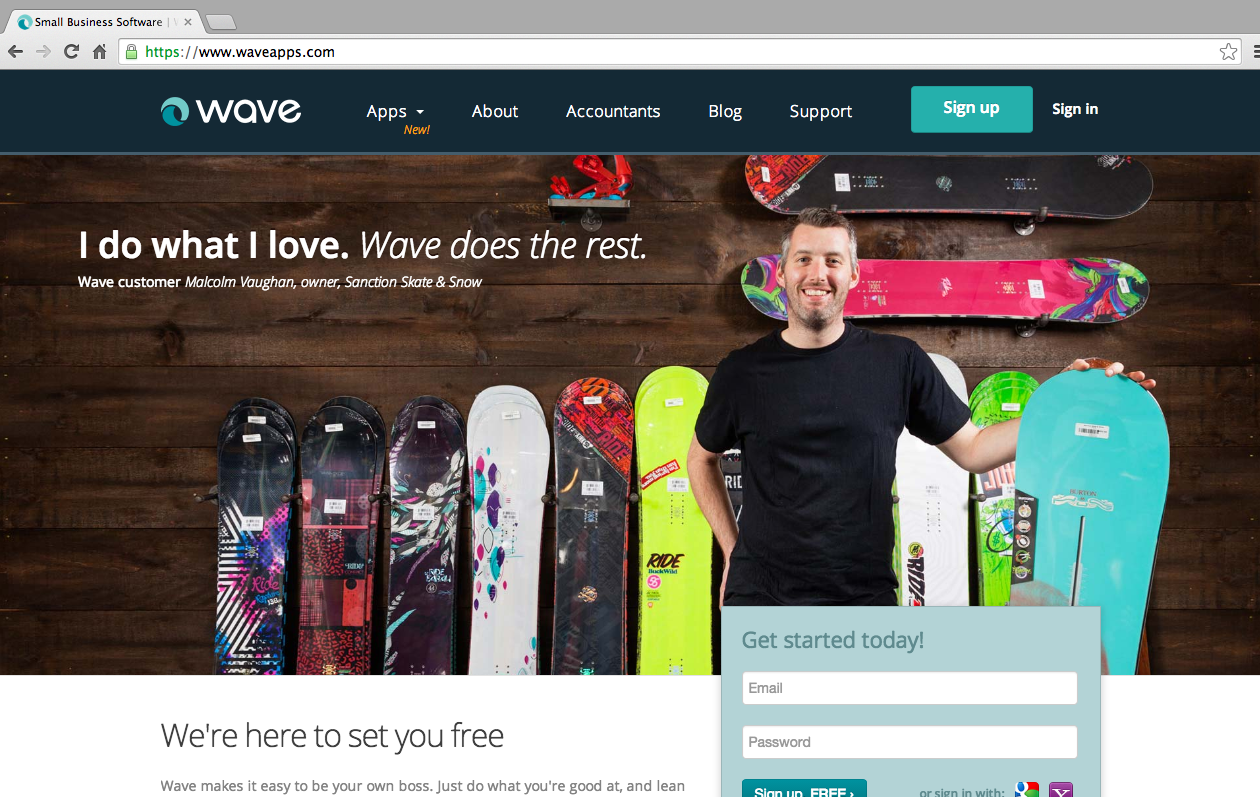 Wave is your one-stop tool for all things accounting. It's built specifically with truly small businesses in mind, and here's the kicker: it's completely free.
Wave offers you Invoicing, Accounting, Payroll, Payments, Receipts, and a Personal Finance app, too! You can even access your finances from any device, anywhere you have an internet connection.
Accounting can be a huge headache, so having software to take care of it saves you loads of time, stress, and money.
Why it rocks for small biz:
Wave is designed for small businesses, particularly with fewer than 10 employees.

It's totally free. No matter what. Forever.

Having accounting taken care of frees you up to work on more important aspects of your business.
Communication
6. Boomerang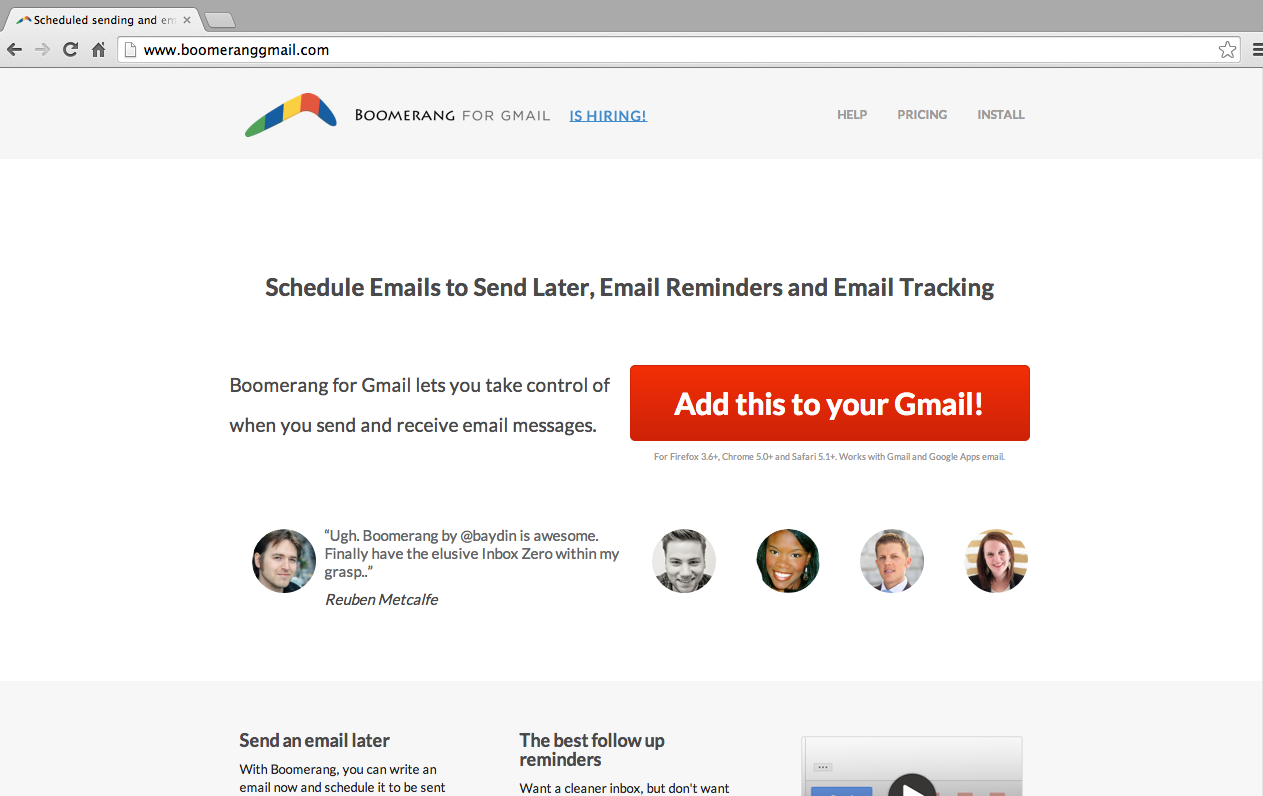 Boomerang is a savior for cluttered or busy minds. It integrates with your Gmail account and lets you schedule emails, set reminders to reply or follow up, "boomerang" and email, and access Boomerang from your mobile device.
You can set follow-up reminders to only remind you if no one replies or to remind you no matter what. Their "boomerang" feature is pretty cool – you can select when you'll need an email again, and Boomerang will archive it. When you need it again, Boomerang brings it back to your inbox.
They offer four plans ranging form $0 to $49.99 per month.
Why it rocks for small biz:
It's great for busy people and busy minds, helping to stop anything from slipping through the cracks or being forgotten.

You can use Boomerang with Gmail to help you handle customer service without investing in a bulky and expensive customer service platform.

Free 30-day trial of their Professional plan – usually $14.99 per month.
7. HipChat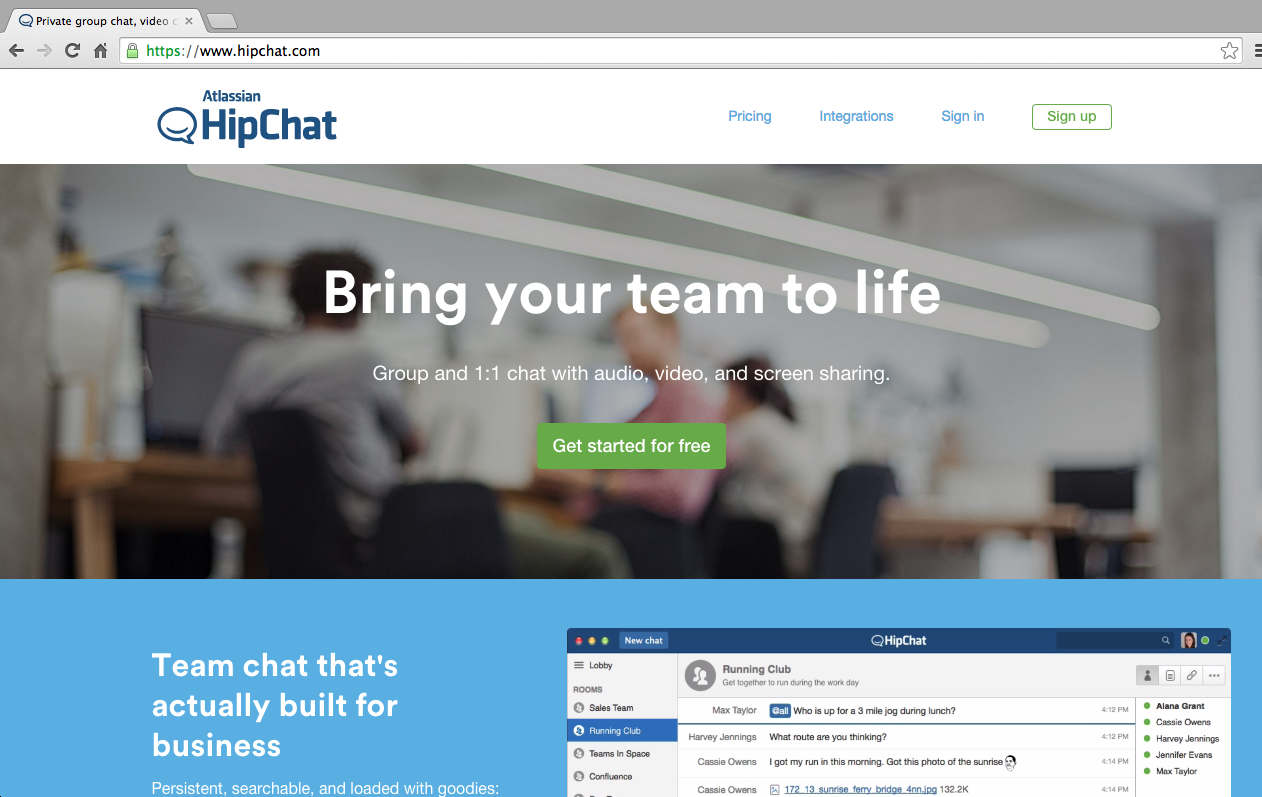 HipChat is the ultimate communication and collaboration machine. Whether you're sitting across the office or across the country from your team, you can conveniently keep in touch and easily work together.
Among the many features of HipChat, you get access to persistent IM, unlimited chat rooms, video chat, drag and drop file sharing, screen sharing, and a convenient mobile app. You can also connect with a bunch of available integrations.
Plans range from $0 for HipChat basic to $2 per user per month for their Plus plan.
Why it rocks for small biz:
You get the ease and simplicity of consumer IM services with the privacy and control that a business needs.

Communication is even more important if you're working with freelancers or contractors.

Free 30-day trial of HipChat Plus helps you determine if the paid plan is worthwhile for your business.
Miscellaneous
8. Odesk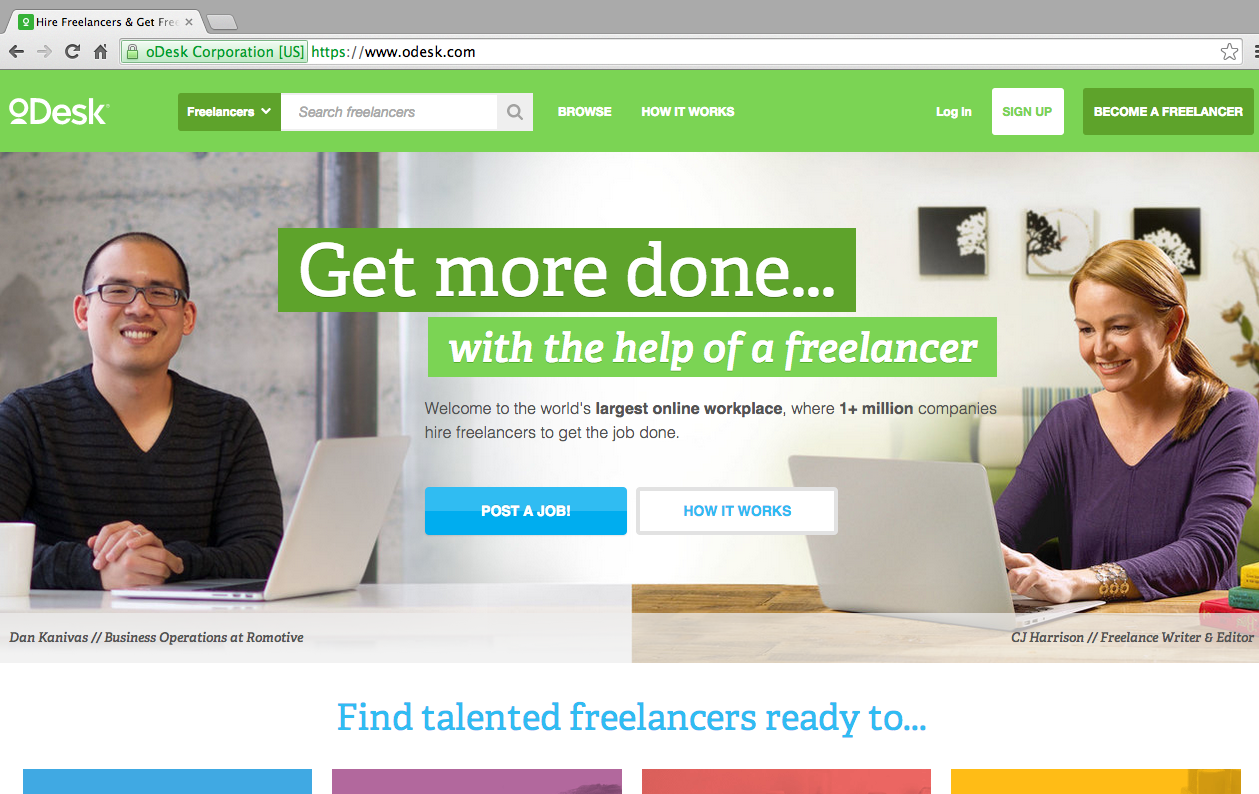 Odesk is great for when you need an extra set of hands, but aren't ready to take on full-time employees just yet.
With Odesk, you can search their huge database of contractors and freelancers to find awesome candidates, schedule and conduct virtual interviews, assign and track workflow, and even handle payment.
Pricing for Odesk varies based on the type of work you're looking for and the individual freelancer or contractor.
Why it rocks for small biz:
Sometimes there's a gap between needing help and being able to make your first full-time hire. Odesk helps to bridge that gap.

It can be daunting to find the perfect freelancer for your job without a searchable database of qualified professionals.

Odesk eliminates the huge time burden of searching for someone to help out.
9. Dashlane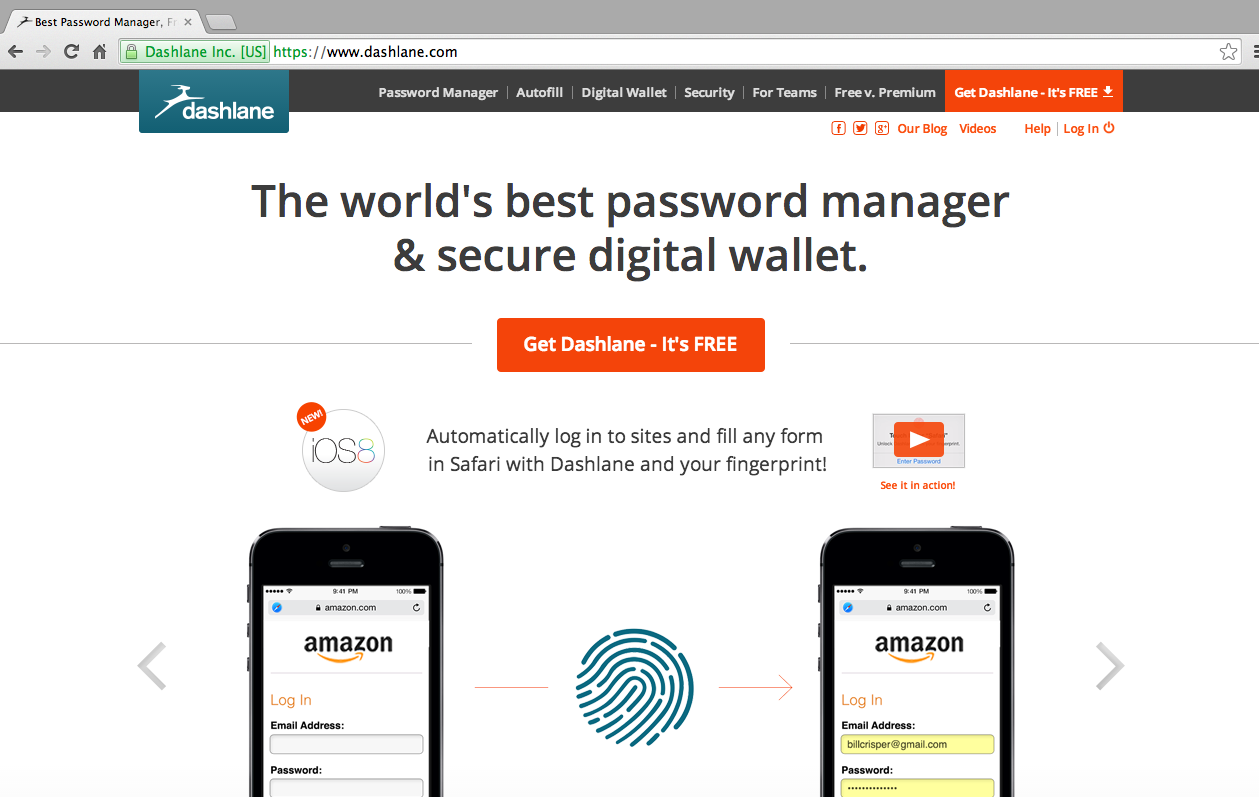 Dashlane is the password manager on steroids. It's all about saving you time and hardship because, let's face it, passwords have gotten all kinds of out of control today. It's not safe to use the same, easy to crack password, but it's definitely not easy to remember dozens of different ones.
Along with the Password Manager, Dashlane also offers Autofill – for digital forms – and Digital Wallet – to keep payment options safe online.
Prices range from $0 for the Free plan to $39.99 per user per year for their Premium plan.
Why it rocks for small biz:
Dashlane promises to save you almost 50 hours a year using their Password Manager and Autofill – perfect for busy small business owners and entrepreneurs.

Digital Wallet saves you time by automatically saving purchase receipts and taking screenshots of orders for you.

Free 30-day test-drive of the Premium plan
10. EchoSign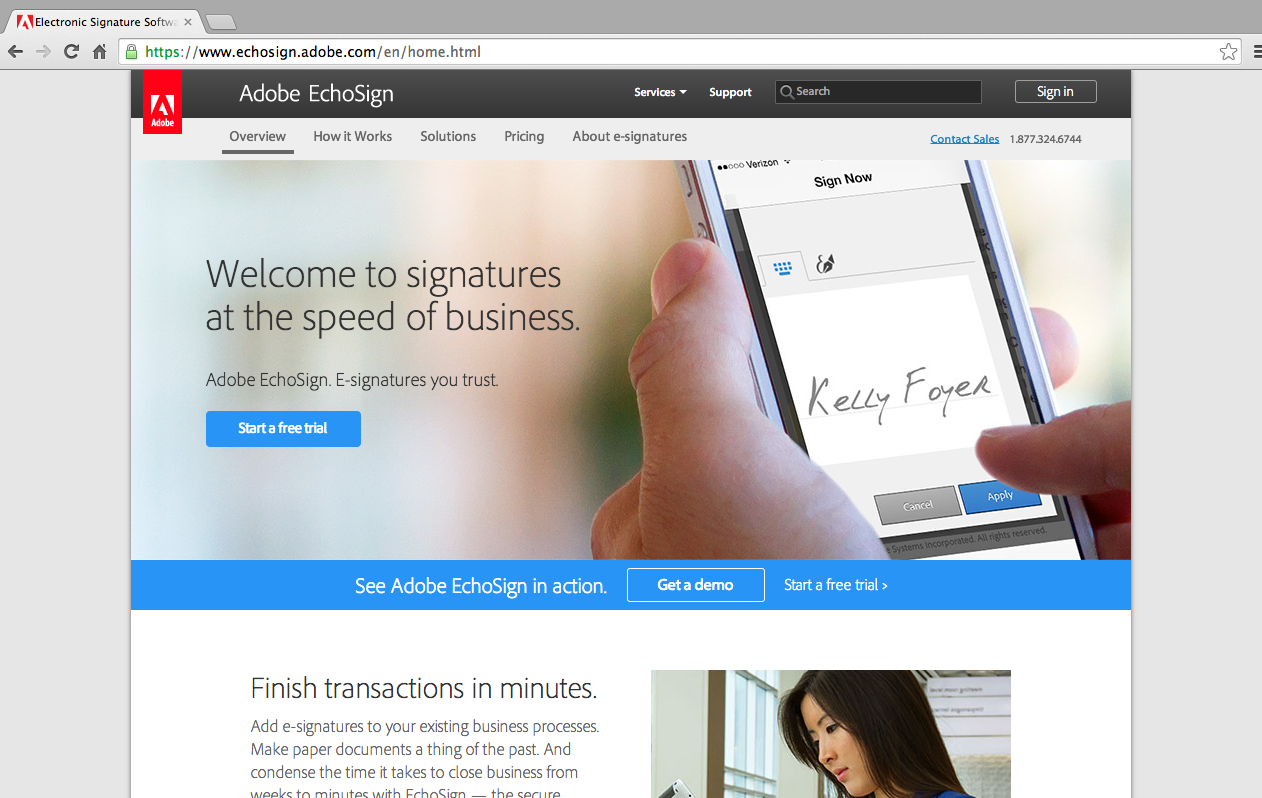 EchoSign is awesome for you and for the environment. It offers you an easy and paperless way to keep documents in order.
Their e-sign feature helps you stay secure while online, and it includes options to sign manually or type, collect multiple signatures, and track your document's progress. There's even an app for iOS and Android devices and great integrations.
EchoSign offers four pricing plans starting at just $14.95 a month.
Why it rocks for small biz:
Printers, paper, and especially ink can be a huge expense, but EchoSign helps to eliminate the need for them.

If you're in e-commerce, you simply must have an option for e-signatures.

Free 14-day trial of their robust Global plan.
What Are You Waiting For?
Whether you decide to use one of these tools or all of them, you'll be well on your way to having a lot more time and energy to focus on what's most important – working on your business!
What small business tools are you using? Share with us!