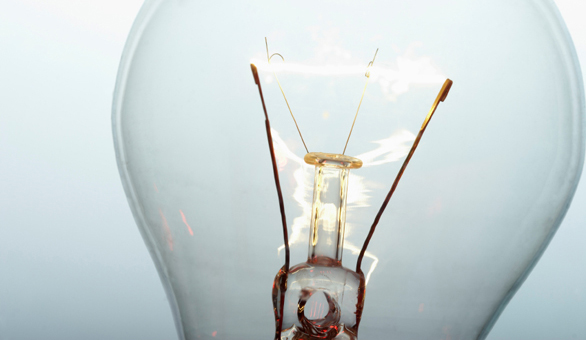 Almost three years ago we posted "10 Blogs Entrepreneurs Need to Be Reading" and to this day it has remained the most popular post on the Grasshopper blog. While it's an excellent list, we feel it's time for an update. We bring you the 2012 version, 10 Must Read Blogs for Entrepreneurs.
---
1. For Entrepreneurs
Link: http://www.forentrepreneurs.com/
About: Run by serial entrepreneur turned VC David Skok, For Entrepreneurs is exactly what the name implies; a place where entrepreneurs can get solid advice from someone who knows what they are talking about.
Awesome Factor: Looking for an in-depth post that will make you really think? Well, you've come to the right place then. Find solid advice on customer acquisition, pricing, marketing and more. Posts are pretty comprehensive so it's easy to see why they are only added every couple weeks.
---
2. Forbes Entrepreneurs
Link: http://www.forbes.com/entrepreneurs/
About: Just about everyone is familiar with Forbes Magazine. It's been around for almost 100 years and is famous for lists like Forbes 100, Top 30 Under 30, America's Top Colleges and the list goes on and on.
While the blog is not quite as old as the mag (by about 80 years), it's done a great job of staying relevant, up to date and staying true to it's audience.
Awesome Factor: The entrepreneur section of Forbes covers everything from hiring best practices to tax reform to PR and everything in between. Posts are written by people you've heard of and people you've never heard of. Plus, it updates ALL the time! I know sifting through tons of articles can be daunting but if you subscribe to it through a RSS reader, it's a bit easier to handle.
---
3. Startup Lessons Learned
Link: http://www.startuplessonslearned.com
About: Run by Eric Ries, the creator of Lean Startup methodology, Startup Lessons Learned offers some invaluable startup advice from a true entrepreneur.
Awesome Factor: Posts are not updated as frequently as they are on some of these other blogs (to be expected when the author is on a book tour, doing speaking engagements, etc) but when they are, they are must-reads. Case studies, life lessons and practical advice is what you'll find on here. The nice part; almost all posts provide you with real life examples.
---
4. Jason Shen: The Art of Ass-Kicking
Link: http://www.jasonshen.com/
About: Jason Shen is the founder of Ridejoy, a Y-Combinator backed startup and a national champion gymnast. The Art of Ass-Kicking is just that – a blog that talks about how you can conquer your fears and start a business.
Awesome Factor: Jason's writing style is fun, personable and more importantly, useful. He uses a ton of visual examples and gives practical advice. One of his latest posts, How to Be Relentlessly Resourceful, offers some great insight on what it really takes to achieve something…actually doing it.
---
5. Entrepreneur.com
Link: http://www.entrepreneur.com
About: It's Entrepreneur Magazine, what more do you need to know?!
Awesome Factor: While it might seem like an obvious choice, Entrepreneur.com does actually earn its spot on this list. They cover all aspects of entrepreneurship, they stay timely, they offer both fact-based and opinion-based posts and they show real life examples of people who have started businesses on their own.
---
6. Small Biz Trends
Link: http://smallbiztrends.com/
About: In 2009, here's what we had to say about Small Business Trends:
"Written by a panel of small business owners, the site offers tips and advice on everything business related. Need a recommendation on finance software? They probably have it. Want to know how small businesses can use social media and search? They have that too."
Turns out, all of that still applies and that's why they made our list almost three years later.
Awesome Factor: Interested in the latest news? Want business tips, weekly podcasts and in-depth guides? Well you are in luck! Run by entrepreneur Anita Campbell, the site is written by professors, small business owners and authors. Great advice from people who are actually doing it.
---
7. Mixergy
Link: http://mixergy.com/
About: Run by one of our favorite people, Andrew Warner, Mixergy has made startup advice fun – Warner interviews smart people with smart advice and posts the videos to his blog.
Awesome Factor: A variety of people, having real conversations and offering a variety of advice that can actually help you. Sounds pretty great to me! [I should note we are a Mixergy sponsor but only because we believe the site and the people involved are amazing]
---
8. On Startups
Link: http://onstartups.com/
About: Run by Dharmesh Shah, founder of Hubspot, OnStartups gives you a nice introspective into the entrepreneurial community through the eyes of one of our own.
Awesome Factor: If you've ever read OnStartups or seen Shah speak, you know he is open and honest and says what he thinks. The same goes for the other authors who guest post on the blog. Check out the list of Best and Worst Startup Stuff in 2011.
---
9. Steve Blank
Link: http://steveblank.com/
About: A legend in the tech industry, professor and founder of multiple companies, Steve Blank provides startup advice, personal opinions and more on his blog.
Awesome Factor: He's a REALLY smart guy! Seriously. Reading a post from someone who has such a vast understanding of what is happening in the world is refreshing. Not all posts are startup related but more often than not, that's what you'll find.
---
10. This Week in Startups
Link: http://thisweekin.com/thisweekin-startups/
About: Run by Mahalo CEO, and oft-newsmaker Jason Calcanis, This Week in Startups is actually a web series versus a blog but we thought that was close enough and it deserved to make the list.
Awesome Factor: CEOs, VPs, investors, authors and more join Calcanis to talk startups on this twice-weekly series. It's entertaining and more importantly, offers some killer advice.
What are some of your favorite blogs?