Grasshopper for iPhone & Android
Run your small business on-the-go with the Grasshopper mobile app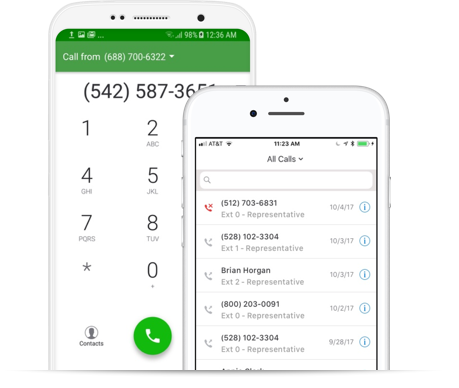 Keep your work & personal lives separate
Have both your personal and business phone numbers on one phone. Use the Grasshopper app to make and receive business calls and texts, while your personal calls and texts stay totally separate.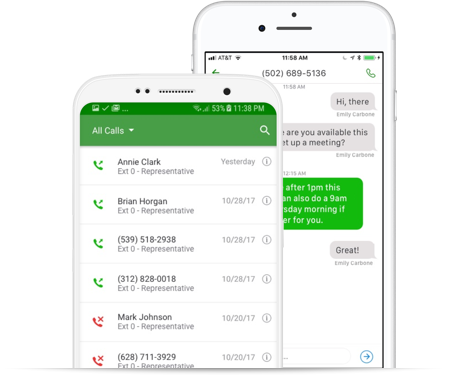 Respond quickly to your customers
Not available to take a call? No problem. The Grasshopper mobile app will alert you to missed calls and voicemails so you can quickly follow-up with a call back or text message.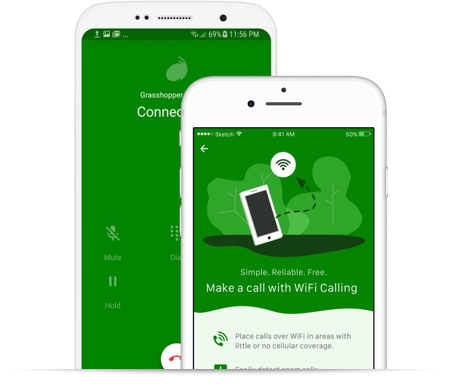 Don't worry about dead zones
Make and receive calls from anywhere you normally get reception. Cellular service spotty? Switch to WiFi calling and make calls using the local wireless network instead!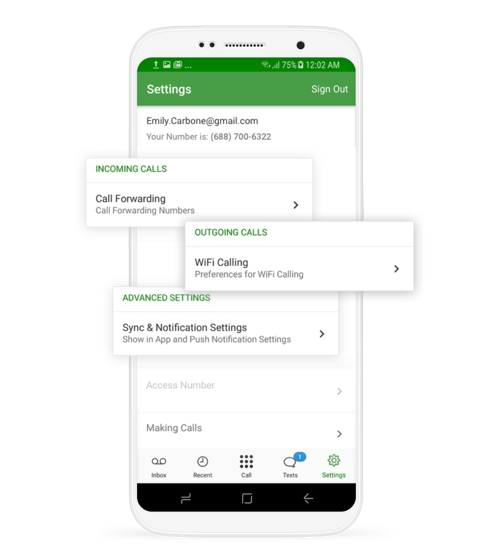 Great features to make your business look good
Get real-time notifications and a full set of features that make communicating with customers easy and efficient.

• Make and receive calls and text messages
• Show your Grasshopper number as your caller ID
• Get notifications for missed calls, voicemails & more
• Listen to voicemails and easily return calls
• Read voicemail transcriptions
• View and sign faxes
• Update your call forwarding settings
• Make WiFi calls when your cell signal is poor
• And more…