The Ultimate Inbox for a Small Business Owner
Your business phone number connected to your business email, all in one place.
How Grasshopper Connect helps you do work:
Stay on top of your business communication.
With only one inbox to check, nothing gets lost.
Grasshopper Connect provides a single place for business calls, voicemails, texts and emails without the clutter and spam of personal communications. Bring your conversations together and get back to your customers in the channel they prefer.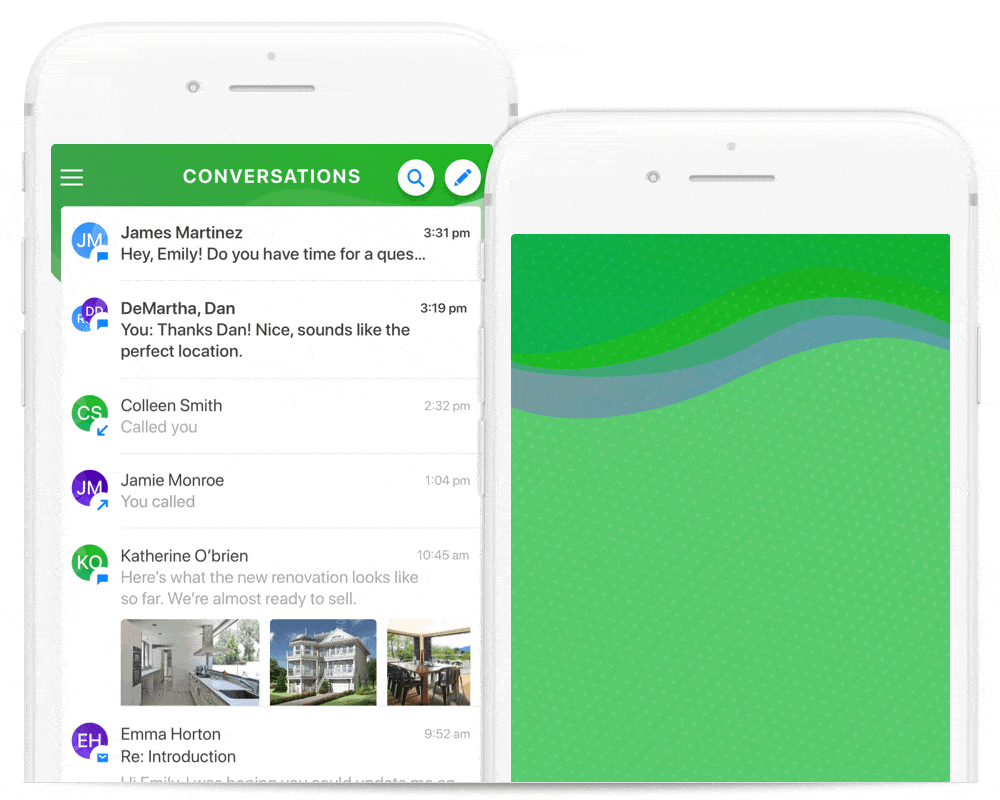 Feel confident, stay informed.
Get a single view of past conversations with a business contact, whether it happened on email, text message or phone call. That way, you see the big picture and feel more prepared for the next conversation.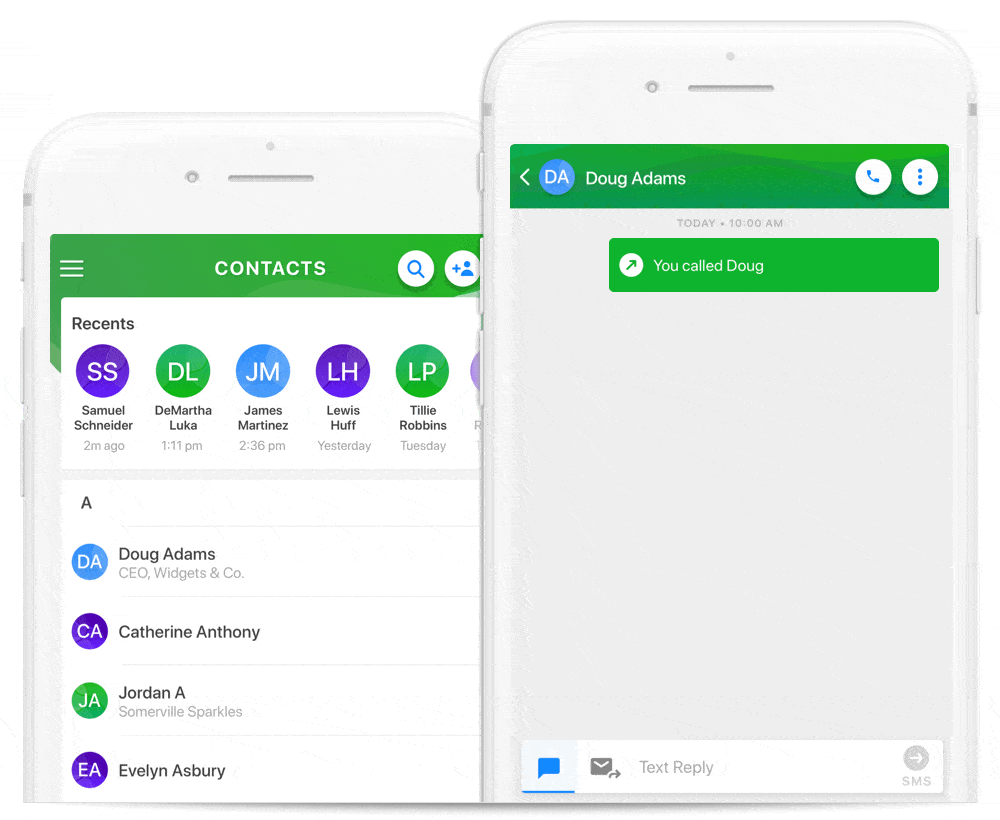 Get up and running in minutes!
Explore Grasshopper Connect's top features:
Email Integration
Integrate an existing email account. No need to create a new business email.
Mobile App
Work from anywhere with Grasshopper Connect on your mobile phone.
Business Calling
Make calls to clients on your business number from your personal phone.
Business Texting
Provide updates and quick replies via text messaging on your business number.
Hold Incoming Calls
Send incoming calls to voicemail instead with the flip of a switch.
Call Blocking
Stop numbers you choose from ever reaching you.
Voicemail
See business voicemails next to texts and emails.
Ruby Receptionist
Live US-based receptionists can help answer your Grasshopper calls!
See what users are saying about Grasshopper Connect:
It's a great summary of what has occurred in the past couple of hours or over the course of the day. I can quickly see who I've been in contact with and what needs attention. Katrina, Owner, Life Coach
I really like being able to see everything on one page – it's like a running track of where your conversation ended. It's easy for me, because it's all in one place. Mia, Therapist
As a small business owner, sometimes in your head you've contacted someone, but you never actually did it - the way that Connect lays everything out in timeline order helps me catch that. Jennifer M. Owner, GreenTree Cleaning Company
Win more business with Grasshopper Connect.
Every communication organized. Never lose track again.