Pitching Your Idea
Completion time About 15 minutes
Now that you've figured out the basic idea of what your business will be, it's time to learn how to get other people to buy into your vision. Whether you're looking for investors, a cofounder, or potential customers, being able to pitch your business to other people is absolutely key.
Your pitch should sell outsiders on your business – why is it worth their time or money? You're invested in your mission, but learning to communicate why other people should pay attention is important when it comes time to get funding, acquire new customers, and start hiring.
A great pitch answers two vital questions:
Why should I care?
What's in it for me?
So let's dive in and discuss what you can do to make your vision clear to anyone who lends you their ear.
What to Include
Your pitch should be designed to get across all of the important information while attracting people to your business. What information should be included then? A great pitch touches on each of these aspects:
Your differentiation factor – What makes your business different from your competitors? Is your product more reliable? Do you offer superior customer service? Explain why customers will choose your business over someone else.
Successes to date – If you're already doing business, how have things been going? Have you won any prominent clients or hit key revenue benchmarks? Past successes can show proof of concept – that people are willing to pay, and have paid, for what you offer.
Target market – Who will buy your product or service? Describe your ideal customer: demographics, location, why they'll buy. But don't stop there. You should address the size of your potential market and your projected market share, too.
Customer acquisition – How will you get new customers through the door? This is essentially the foundation of your marketing plan. What will you do to get the word out about your company and entice consumers into patronizing your business?
Competitive analysis – Who else is operating in your space? Who are your competitors, what are they doing, and how well are they doing? Your pitch should touch on how you plan to outcompete your competition and gain market share.
Revenue model – How will you make money? This is particularly important because potential investors will want to know how they're going to get their investment back. Talk about your products, variations, and pricing strategy – show that you've done your homework and know what customers are willing to pay you.
Financial projections – Where do you expect to be financially over the next year, 5 years, etc.? How will your revenue grow and your bottom line rise? Since this can vary, it's good to include projections for the best case, moderate case, and worst case.
Funding needs – This is important. How much money are you asking for? What will you do with it? It's okay to be a little more detailed here; potential investors will be interested in where their money is going and how it will help the business grow.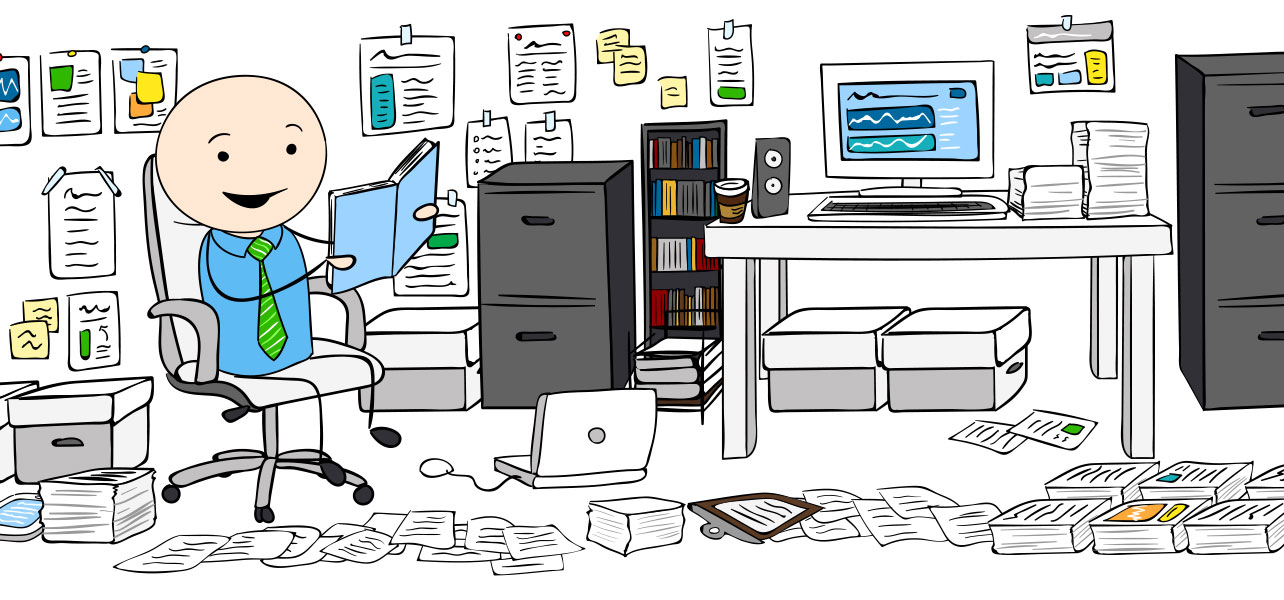 Do…
In addition to the must-include aspects of your pitch, there are also some key concepts that the best pitches utilize. Incorporating these "do's" into your pitch will ensure that your message gets delivered in the most effective way possible and really speaks to your audience.
Show investors hard numbers and facts – While investors are usually interested (to a degree) about your story and vision, they want concrete data when it comes to your successes to date, revenue model, and financial projections.
Include best, moderate, and worst case projections – When you're presenting financial projections, including 3 different scenarios shows investors that you've thought things through and will have a place if things don't go your way.
Tell a story – You need your audience to see your vision and buy into you. The best way to entice them is by creating a story out of your business. For example, you might discuss a brief anecdote about how a typical customer problem is solved.
Be concise – No matter how much time you think you have, your audience's bandwidth is probably shorter. Present all of the necessary information, and reserve some time for questions so your audience can get the in-depth info they're looking for.
Don't…
Be unrealistic – Investors are smart – knowledgeable and shrewd. If your financial projections are overly optimistic, they'll see right through you. Be positive, but show your audience that you're still in-touch with reality.
Get defensive – Whether it's potential investors or random strangers you found on the street, don't get defensive when someone offers a critique of your pitch or your business. Maybe it's helpful, maybe it's not. Staying cool under pressure shows that you're confident and reasonable.
Talk forever – This is two-fold. If you know someone's already sold on your business, stop talking. The more you try to sell, the more likely you'll say something that reverses their decision. At the same time, no one wants to sit through a never-ending pitch, so keep it brief.
Elevator Pitch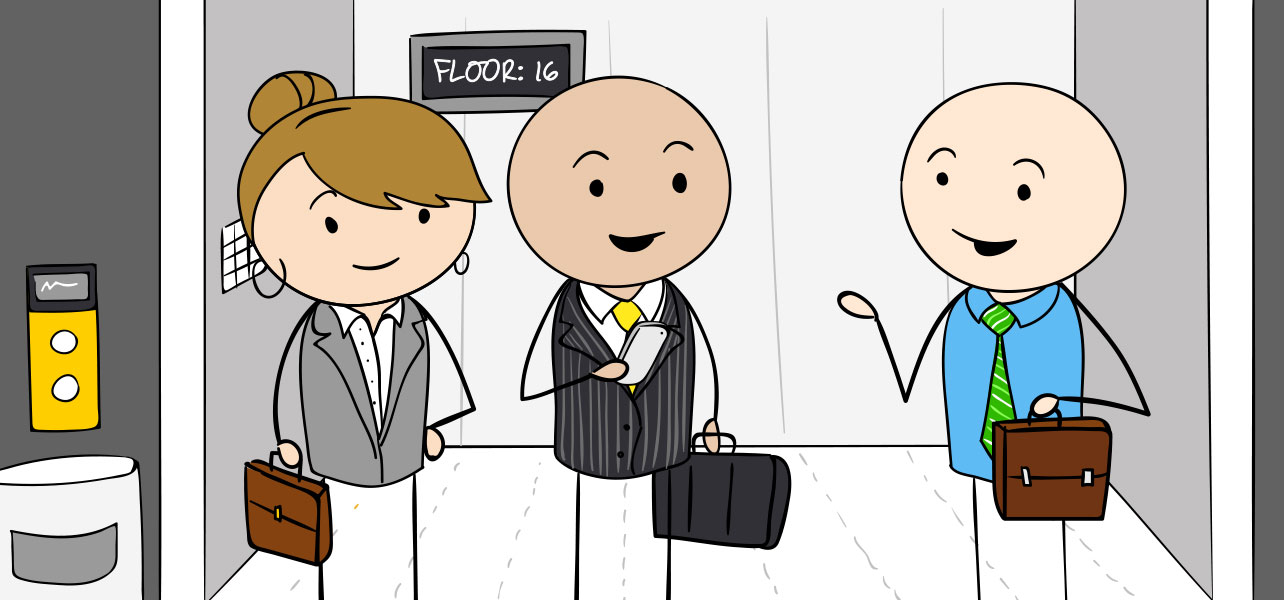 In addition to your full pitch, you should develop a shortened version, called an elevator pitch. The idea is to have an impactful summation of your business and your extended pitch that you can share with anyone you run into, at any time.
Elevator pitches usually fall between 30-90 seconds, so it's best to aim for about 60 seconds. Since you're limited on time, there are just a few things you want to hammer home here:
Answer your audience's "What in it for me?" question. Be straightforward and concise about the benefits you offer.
Make it memorable & sticky. You can use a little more flash and finesse here to ensure your audience will remember what you have to say.
Know your audience. Depending who your audience is, you'll want to include different information. You should tweak your delivery based on whether your pitching a potential customer (hammer home your solution), investor (focus on competitive advantage), or cofounder (convey your vision for the company).
Below, is an example of a great elevator pitch:
When was the last time you lost something? Was it your wallet? Was it your keys? Your credit cards? Your passport? Or your kids, your parents, your friends, or was it a pet? No one likes losing something. No one likes losing their security, their time. Having unnecessary stress. Losing your money. Having the fear of losing something. How do we solve this problem?

I developed a Bluetooth tracker which gives you last known location and Google Map directions to help you find the things you need. You should never have to go through the experience of wondering if you're going to lose something ever again. We sell this tracker by itself as well as with luxury leather accessories. These accessories are hand-crafted locally in the United States of America with environmentally friendly practices.

As a result, my company, Royce, has been named one the fastest growing in America and you can find us in most major department stores. In spite of our success, we are still a small family business. We treat our employees and our customers with love, compassion, and respect. And we give back to our local communities no matter what our situation is.

-- Andrew Royce Bauer, CEO, Royce Leather Collection
Start With Family & Friends
Now that your pitch is starting to come together, it's time to practice delivering it. By the time you find yourself in front of investors, partners, or potential customers, you should be a seasoned pro at pitching your business.
To get as much experience and practice as possible, start out by pitching to your family and friends. Have your audience let you know if anything is confusing or unclear, and ask them to critique your delivery. You want to appear confident, knowledgeable, and polished.
Once you've polished your pitch a little, you can even ask strangers if you can pitch to them. The more people you can get in front of, the more refined your pitch will be when it counts.
Pitch Competitions
After you've had some preparation pitching in front of an audience, you can really test your chops by entering a pitch competition. You'll get experience pitching in front of business experts and you might even win some extra cash or other prizes for your business. You can find a huge, up-to-date list of competitions in our Startup Competition Guide – here are 5 prominent pitch-based events: