Get a work number on your personal phone.
Save up to $75 on a small business phone system for your personal phone. Choose a local, toll-free, or vanity number.
Choose my number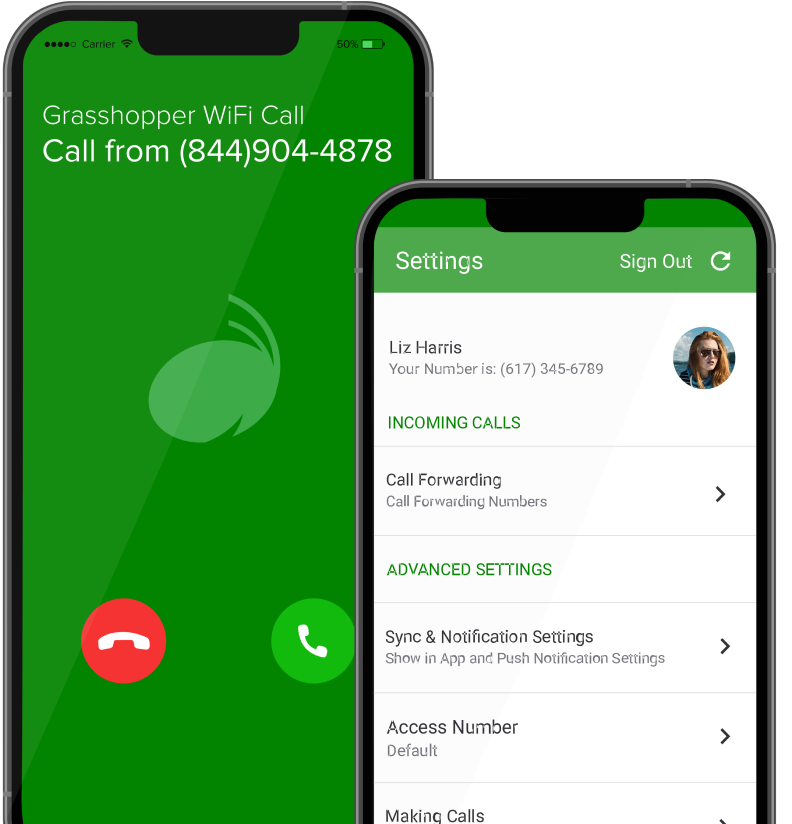 Grasshopper has been featured in:
An affordable phone system built for small businesses.
Grasshopper is small business virtual phone system that makes it easy to get a business number on your personal phone – so you can take calls from anywhere while still keeping your work and personal life separate.
Choose a local, toll-free, or vanity number that puts your business's best foot forward, with unlimited minutes and texts and 24/7 support.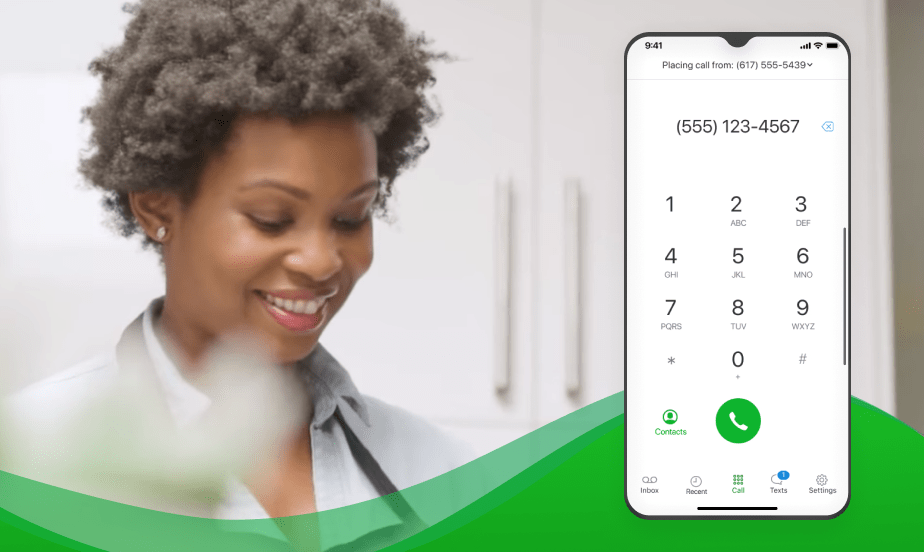 Grasshopper helps you:
How Grasshopper helps you:
Look more professional.
A dedicated business number with custom greetings helps you make the right first impression.
Never miss a call.
Make and receive calls and texts from anywhere with apps for desktop and mobile.
Save money.
Starting as low as $14/mo with our current special offer, Grasshopper keeps your costs low.
Everything you ever wanted in a phone system – and more.
Mobile + Desktop Apps
Stay connected with Grasshopper on your desktop, iPhone or Android device.
Read Your Voicemail
Get your voicemail transcribed so you can read them without having to listen to the message!
Simultaneous Call Handling
Take calls from multiple people at the same time so no one hears a busy signal.
Custom Greetings
Record professional messages that welcome your customers when they call in.
Reporting
Keep your finger on the pulse of your business with detailed call reports.
Business Texting
Provide updates and quick replies via text messaging on your business number.
VoIP + Wi-Fi Calling
Use your internet connection to make and receive calls when cell reception is poor.
Virtual Fax
Have incoming faxes delivered as PDF attachments right to your email inbox.
Incoming Call Control
Screen callers, block calls and set up custom schedules for your business hours.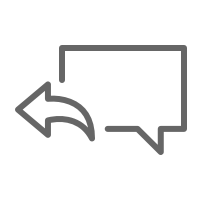 Instant Response
Automatically send a text to new callers when you can't answer their call.
Call Forwarding
Route business calls to your personal phone or to another team member.
Voicemail
Set up a voicemail for business calls and get MP3s of your messages through email.
Extensions
Give employees or departments extensions with their own call forwarding rules.
Call Transfers
Place callers on hold and even transfer them to another number when needed.
Virtual Receptionist
Live US-based receptionists can help answer your Grasshopper calls!
I love that Grasshopper can auto-text new clients if I miss their call. It keeps them from just calling someone else.

Paul Daniels, 540 Photography
My call greeting makes me sound so professional. And my corporate customers love that they can fax me their orders!

Kate Motter, Bake it Happen
Our vanity number helps customers easily identify and remember my business.

Carl Cyrius,

The Oasis Firm
This allows me to maintain privacy in my personal and professional lives and also to have more easy access to clients.

Diana, Mental Health Therapist
I'm impressed with the features that Grasshopper offers, and the simplicity of how the system works.

Doug Pulliam,

Benefit Results, LLC
Grasshopper stays ahead of the curve by anticipating what I'll need from my business phone system next.

Kathy Vitcak,

The Blissful Dog