About Grasshopper
Built by entrepreneurs, for entrepreneurs.
Over 350,000 Entrepreneurs Served Since 2003
Founded by 2 entrepreneurs, Grasshopper has been making it easier to start and grow a small business since 2003. Back then, we started as just two guys with a dream and to date have served 350,000 entrepreneurs (and we're still growing).
Today our commitment to helping entrepreneurs is stronger than ever, and we continue to develop new and innovative tools to help them change the world.
Grasshopper employees are outstanding at what they do, and we expect nothing less from prospective candidates. We're looking for dynamic team players that set the bar high, and then surpass it.
We're not talking about automatically though- you've got to have a little soul. That means we expect you to play as hard as you work.
Luckily, at Grasshopper it's possible to do both.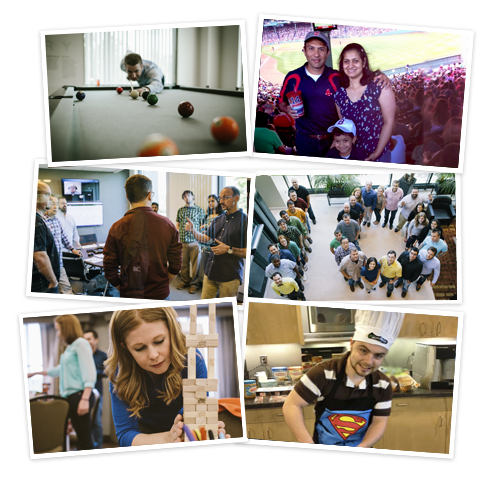 Over 400,000 happy customers served.
Here's what a few of them have to say about Grasshopper.
We chose Grasshopper because we need all of our customer communications to be pushed to the same place. Jonathan Heuer, Home Maintenance
Having a phone number on our site increased conversion of site visitors to sign up and paid users. Allan Branch, Accountant
Grasshopper lets my company scale like never before. Now, my entire team is accessible to our customers since all employees can answer calls despite their location or time zone. Glenda Dorn, Retail Management
Grasshopper has helped me transition from being perceived as a small "mom and pop shop" to a professional business, which is a top priority for the success of my company. Jose Greer, Personal Chef