Marketing Channels Perfect for Local Business
To figure out which marketing channels will work for your local business, think about where your customers are, as well as how your product will translate through different mediums.
Before taking out an expensive print ad, wouldn't you like to know how many people are estimated to read the paper? And does it make sense to have radio ads if potential customers aren't tuning in to the show? Answering these types of questions will get you off to a good start.
Here are some possible channels for local growth. We'll cover online and social media growth strategies later on.
Opening and Recurring Events
Hosting a fun opening event is a way to welcome your community members while getting to meet people face-to-face. A grand opening gets people in the front door, showcases your offerings, and allows you to jump start the relationship building process.
Successful uses: Scheels, a sporting goods store in Central Illinois, hosted both a private pre-opening event and a community event that saw large crowds on opening day. Ferris wheel rides and fresh gelato helped greet the new customers. If you don't have a brick and mortar location, you can still benefit. When ClassPass came to Boston, they hosted a free fitness class for prospective customers at Velo-city, a local studio.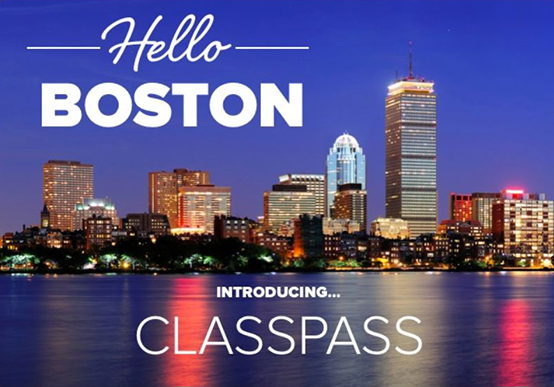 When to use: You only have one grand opening -- don't miss the opportunity!
Cost: While you might have some expenses for entertainment or appetizers, let your business do the talking and keep costs minimal. You don't need an extravagant event. While not all opening events need a ferris wheel, think about something you can comfortably afford to get some fresh faces in the door. A partnership is a great way to minimize costs.
Weekly and Monthly Events
Recurring events keep you connected with the community because of how often they happen. Invite your customers in for a special shopping event, a class, or even just lend your space to a group looking for a place to get together. These can be themed events or something out of the norm to spice up your day-to-day routine.
A lot of restaurants and local businesses help schools and other organizations with fundraisers. For example, on a given night, 10% of all profits will go to a certain school. Consider partnering up with a community organization to bring people in the door.
Successful uses: It's All About Wine hosts live music, palate tastings, and classes each month that offer something special--a featured wine, a new skill, different bands, etc. On the nights of these events, the business's parking lot is almost always full. Cha-ching!
When to use: Special events are opportunities to spotlight certain features of your business while interacting with the community. Play to your strengths and share what makes you special.
When not to use: Monthly events get stale quickly when there's not much variety. Make sure each month's event offers something unique to attendees.
Cost: Again, these events don't need to cost more than entertainment -- if anything! Share your skills and showcase your products.
Billboards
For a billboard to be successful among distracted drivers, it has to be unique. As Gary Vaynerchuk says, "People aren't looking at billboards when they're driving. They're not even looking at the freaking road."
Because of a billboard's static location, it can be a good option for local businesses. If you're marketing to people in a certain city or town, a billboard works.
Successful uses: Your billboard has to catch the eye. This tailgating billboard stepped outside the box (or rectangle, we should say) to communicate a visually powerful message with very little text and is a good example of an eye-catching, unique approach to this medium.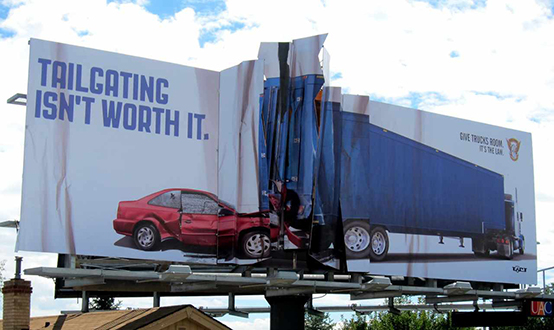 The Orthopedic Center took a quirky (or twerk-y?) approach—a clever play-on-words that sticks with the viewer.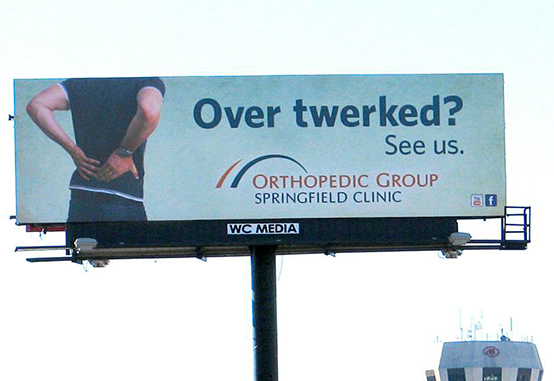 When to use: Billboard effectiveness depends on location and exceptional content. Use this medium to direct traffic to an exit near your business, make the driver chuckle, or to communicate a quick, impactful message. Billboards are especially good for events.
Billboard advertising exposes your business to a whole new market in a specific location. Because my event takes place in Marlborough, Massachusetts, advertising within a 20 minute radius exposes the event to those in the area who would have not known about it otherwise. – Michella Brudner, Natural Living Expo
When not to use: Details are not best communicated in the short time span a driver passes a billboard. Leave the phone numbers, long-form text, and complex messages for another medium.
Cost: Depending on the size, location, and duration of your billboard (minimum is typically 4 weeks) you can expect to spend anywhere from $300-30,000 per billboard (quite a range, we know!).
For more information on billboards, read Billboards for Small Businesses: 7 Reasons to Think Twice
Local Print Ads
Print ads are helpful for brand recognition, but lack traceable results. When investing in a print ad, think about a call-to-action or a unique perspective that will make the reader stop and pause. You can buy an ad in a local newspaper or magazine.
Successful uses: Scrabble's conceptual art makes the reader stop and think (the word squirrel is more Scrabble points than fox.)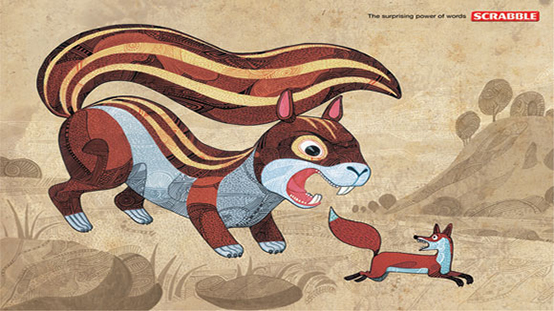 La Fiesta encourages lunch traffic with a clip-able coupon. Great deals entice potential customers to come into the establishment.
Both of these ads are doing more than providing a phone number, logo, and a tag line. A successful print ad offers something more than information (a good deal goes a long way!).
When to use: Timing is everything—print is helpful during holiday seasons when shoppers are looking for something specific (think gift guides!) and when promoting special events or sales. Like billboards, these ads are static and have to attract attention on first glance.
When not to use: If your target audience isn't reading the newspaper, weekly, or magazine you're considering placing an ad with—reconsider. Look into the demographics of the medium's readership before moving forward. And unless you've got a strong message or purpose, don't run an ad for advertising's sake—make sure it's part of a strategy.
Cost: Depending on your ad size and color options, the price will vary. However, for a ¼ page ad with a mid-sized newspaper, you can expect to spend $1,500-1,800 per day.
Print Mailings
Direct mail via postcards and flyers are one way to market directly to the local consumer. You can rent a mailing list or use addresses you've collected through your business.This method gets your business into the mailbox of the audience you want to reach.
Successful uses: CarboCleaner used VistaPrint postcard mailing services and saw $2,000 in orders from their $600 campaign.
When to use: Direct mail pieces help connect with both new and past customers by sharing information on upcoming sales, special events, or just as a general reminder that says, "Hey, remember us?" Personal and individualized mailings perform well.
When not to use: Print mailings are not the place for large amounts of text, so keep the storytelling to a different medium. Also, be mindful of your dates and mail delivery times if promoting a special event. Sometimes delivery delays can mean missed opportunities. Keep in mind that people have full mailboxes. It's easy to get completely lost in the shuffle.
Cost: VistaPrint and USPS are two possible routes for print mailings. A batch of 250 (5.47" x 4.21") postcards with a purchased list is quoted at $148.97 on VistaPrint.
Radio Advertising
Whether it is an event where station personalities broadcast live from your business, or a jingle sung over the airwaves, this form of marketing can be helpful for building name recognition within the community.
Successful uses: A good jingle that gets stuck in your head is a great device for developing associations. Take the Fanta song, for example. That one's going to be on repeat for a while.
If you have a special event, radio broadcasts might help raise awareness and attract community members if making an appearance includes an additional bonus (such as a contest entry for a prize.) BJ Grand Salon and Spa had a local radio station host get a make-over during a successful radio broadcast.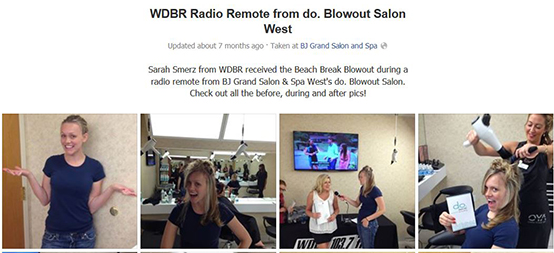 When to use: When it comes to local promotion, it's a good idea to establish relationships with some of the well-known broadcasters in your area. They may invite you on their show as a guest for an interview and can offer fantastic perspective on the community, as they interact with a large cross section of businesses and listeners.
When not to use: If your product is highly visual, radio isn't a great avenue. Descriptive ads can easily become wordy and get tuned out by the listener. Plus, if your product is better showcased by sight rather than sound, go for a more visual-friendly medium.
Cost: Radio ads are charged per air time. So, if you're paying $20 per spot and have 25 spots per week, you can expect to pay $500 per week. Live remote broadcast costs will vary by station and audience size.
Podcasts
If there's a popular podcast hosted in your area, get in touch with the host to see if you can sponsor the show or share your expertise. While some areas may not be fully immersed in the podcast world, it's a great avenue to reach out to for niche markets. Or, if you can't find a podcast near you, create your own!
Successful uses: Copyright Clearance Center uses their podcast "Beyond the Book" as a way to build ethos within their market. Mashable reported that this podcast had over 17,000 downloads per month in 2011.
When to use: Podcasts are appealing to people that seek information on the go. Listeners can tune in anytime via web or mobile. The best part of podcasts is how targeted they are—topics are very specialized, allowing you to get in front of your target market.
When not to use: If your local audience isn't listening to podcasts or there aren't any popular ones in your area, this may not be the place to invest your time and resources.
Cost: Aside from the equipment you'll need to record the audio of your podcast, the cost of distribution is limited to the cost of data transfer (i.e. your internet service costs). All podcasts are free to the user.
Other questions? iTunes answers a full array of FAQs about podcasts.
Pop-Up Shops
Because retail space requires a large commitment and can be very costly, pop-up shops are a good way to test the waters in a particular area or new market. Pop-up shops typically exist for a short period of time (one weekend to a month long) in a highly trafficked area (a mall, outdoor market, or busy shopping area) and are a great opportunity to partner with other local businesses.
Successful uses: Storenvy, a marketplace for online merchants, opened a month-long pop-up shop in San Francisco and the four featured retailers made 16x their rent in revenue.
When to use: These temporary storefronts are great for testing price points, geographic areas, markets, and can often generate mutually beneficial outcomes when two or more businesses work together to bring in traffic.
When not to use: Pop-up shops are not a long-term strategy. While they're great for experimenting, they lack the permanence you'll need as your business moves forward.
Cost: Renting short-term space has variable pricing. Look for a relevant partner who might be willing to work with you on the budget. Also, don't forget to factor in costs for insurance and decor.
For more information on pop-up shops, read:
As a business owner, you have many options when it comes to marketing channels. Consider your timing, message, and how it will be received by your target demographic. Do some testing and find out what works well for you. Dive in. Get experimenting!