866 Phone Numbers for Your Business
Get 866 phone numbers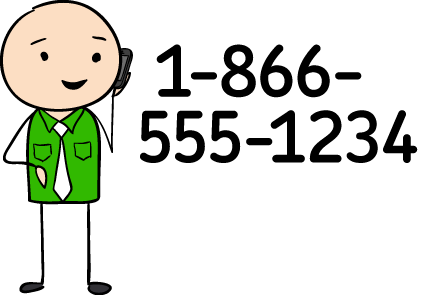 Sound more professional with 866 numbers
Get toll free 866 numbers instantly
Get customized vanity numbers
Transfer existing 866 numbers
866 numbers are great for small businesses
30 Day Money Back Guarantee!
Get Your 866 Number »
or See How it Works »
Frequently asked questions about 866 numbers:
Can I use my existing 866 number with Grasshopper?
Yes you can. We can arrange to have your existing 866 number easily transferred to us.
Can I have a custom 866 number?
Yes, you can search for and reserve a vanity toll free (866) number instantly online during signup. Activation takes up to a week. If you have questions about vanity numbers you can submit a ticket or call our Client Services Team 24/7 at 1-800-820-8210.
Do I own the 866 number or does Grasshopper?
Once an 866 number has been assigned to you, you will have ownership of it. If you decide to change service providers, you must have the 866 number transferred before canceling your service. Please refer to our Terms and Conditions for more detailed information.
Can I send and receive text messages with my 866 number?
You bet! Grasshopper now offers Business SMS on both toll free and local numbers.
Over 300,000 Happy Customers Served
Here's what a few of them have to say about Grasshopper
I am now a huge fan of Grasshopper… truly saved the day (and my sanity). Carolyn Appleton Carolyn M. Appleton, Inc.
Having a phone number on our site increased conversion of site visitors to sign ups and paid users! Allan Branch LessAccounting