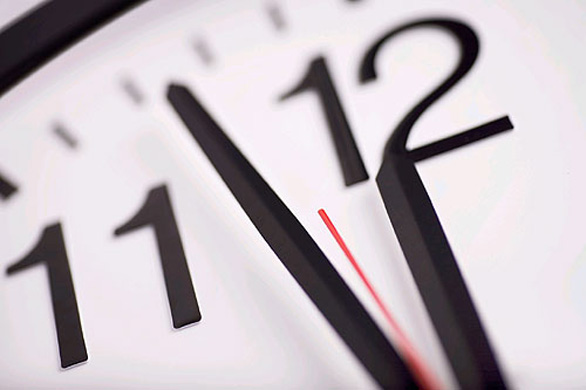 Over the past few months we've received a good amount of questions about minutes. So we decided that it might be great if we did an entire post dedicated to minutes, and put your questions in one place.
The easy answer is minutes accrue anytime you're using your Grasshopper number. Whether you pick up or not, anytime our virtual phone system is used to handle a call, minutes are used.
When am I using my minutes?
Examples:
As soon as Grasshopper accepts the call until the time the call is ended.

When someone is listening to your main greeting.

When a caller is leaving a voicemail.

When you're talking on the phone.

When you access your system via phone.
How are minutes billed?
Minutes are billed starting from the time Grasshopper picks up the call to the time the call is disconnected. There is an 18 second minimum per call and we bill minutes in 6 second increments.
What happens if I go over the allotted minutes on my plan?
The per-minute overage rate is $0.06 for every minute used over the allotted minutes included in your plan.  Each time you exceed your minutes by $100 worth of minutes, we'll charge your card to cover this amount.
Do unused minutes roll over into the next month?
No, unused minutes don't carry over to the next month.
How are minutes charged for forwarded calls?
You'll begin to accrue minutes from the time Grasshopper accepts the forwarded call until the call is ended.  You are charged anytime your call is using the Grasshopper system.  For example, when a call takes 12 seconds to connect and then the caller listens to your main greeting for 30 seconds and leaves a 30 second voicemail, your total minutes used will be 1 minute and 12 seconds.
What is the toll free rate per minute with Grasshopper?
The toll free rate for incoming and outgoing calls is $0.06 per minute.
Why am I using both my provider/carrier's minutes and my Grasshopper minutes?
Grasshopper does not provide a dial tone, so you need to use your phone provider's minutes in order to make the call.  You're also using your Grasshopper minutes because not only do we get charged for every minute you use but you also have access to all the Grasshopper features for the entire duration of your call.
Hopefully this helps clear up some of the confusion around how minutes work. Have a question that we missed? Have suggestions? Just ask and we'd be happy to answer!