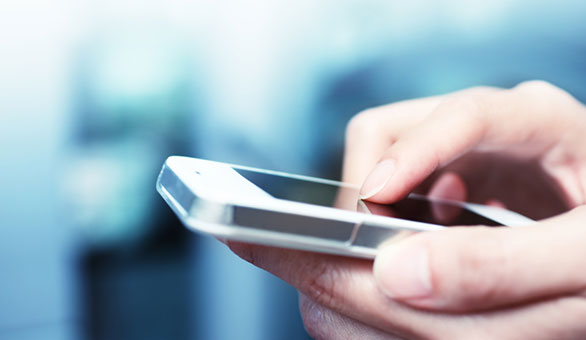 It's not in the car or at the office. It's not between the couch cushions. You're sure that Fluffy didn't eat it. It isn't swimming in the toilet. OMG, where the h is your p?
Losing your cell phone is a real nightmare. It's annoying, inconvenient, and stressful. If you're a small business owner, the phone is your life line, full of client and vendor info, calendars, and more.
Before marching down to your local wireless store and spending big bucks to get a new one, consider the following to locate your phone:
Call your phone from a friend's cell or a landline. If you hear a phone with a familiar ring tone, it's probably yours. Duh!

Back track. Contact everyone you met with the day your phone went missing. This includes taxi services and mass transit lost and found departments if you hopped on the subway or public bus. If you stopped at the park to feed the pigeons or broke a sweat at the gym, go back to see if anyone turned in a missing phone.

Check your apps. Are there any apps on your phone that show location? Apple's iOS6 has Find My iPhone, which allows users to find their phone in a pinch, but it has to be switched on. Find My Friends and Google Latitude are both linked to GPS. If you have friends on these networks, check from their phones. This will only work if the phone is turned on.

Send a polite text message. Provide meet up details (choose a public place for safety), a time to meet, and perhaps a small reward.

Enable tracking software. If your wireless carrier provides this service, you can find out the approximate location of the phone.

Register the phone with missingphones.org. This recovery service connects losers and finders of phones. You will need to provide the IMEI number (found in most owners' manuals or by contacting your wireless carrier).
Preparing for Next Time
Just because you lost your phone doesn't mean you're safe from losing it again, so prepare yourself with savvy apps and protective measures.
Use passwords/PIN codes to access your phone. The simple act of enabling a password or PIN number on a phone can save you a tremendous amount of hassle. You may be able to set security on the phone so that if someone tries the wrong password a certain number of times, the phone is automatically wiped.

Create backup files for client/vendor and other contact information. Create a simple spreadsheet and take some time each week to update with new information.

Put your phone in the same place every night- on a nightstand, kitchen counter, or on a charging cradle. That way, you'll know where to find it. (This doesn't always work, but it's worth a shot!)

Install apps like Find My iPhone or Lookout (both free) to track your phone from your PC. This is very useful if your wireless carrier doesn't provide tracking software.

Consider phone insurance. If you're prone to losing your phone, it might be a good idea to get insurance. Most wireless carriers carry insurance so that you can get a new phone for a much lower price.
Don't worry, you're not the only one who has lost their phone. It's easy to lose when you bring it everywhere, and there are loads of solutions available to help you out.
Have you ever lost your phone? If so, did you find it? If not, what do you do to prevent yourself from losing it?