Have you been toying with the idea of hosting an event for your small business but aren't sure where exactly to start?
It sounds like a fun idea and a nice way to get some buzz built up around your business and you're excited to jump in, but you're not sure where to start, how to plan, or what type of event to go with.
Today, we're going to work through the process of planning for a successful event. We'll look at those very questions you were unsure about and see some small businesses that've pulled off great events in the past.
Event planning is no small task, but it can be a great way to bring in some new faces and to get people excited about what you have to offer.
Step 1: Define Your Target Customer
If you're hosting an event, you're probably trying to get a certain clientele in the door. If you own a fashion boutique, maybe it's women ages 16-30. Or maybe you want to attract a new demographic—like when a sports bar hosts a "Ladies Night" event. Regardless of who you're trying to attract, your event needs to have some sort of lure for those specific customers.
When targeting your audience, consider:
The appropriate time frame (Lunch hour? After work? Weekends?)

The lure (A free gift? A "celebrity" guest?)

The environment (Cocktail party? Brunch? VIP event?)

What is the value for the attendee?
Example:
7 for All Mankind, a denim lifestyle brand, hosted a special shopping event called "7 After 7" at their New York retail store. The evening event (which began after 7 pm) included host Keiko Lynn ( a fashion blogger,) cocktails, a DJ, and a gift with a $250+ purchase. Not only did the host blogger bring in some new shoppers from her loyal readership, but the fun environment made for a unique shopping experience.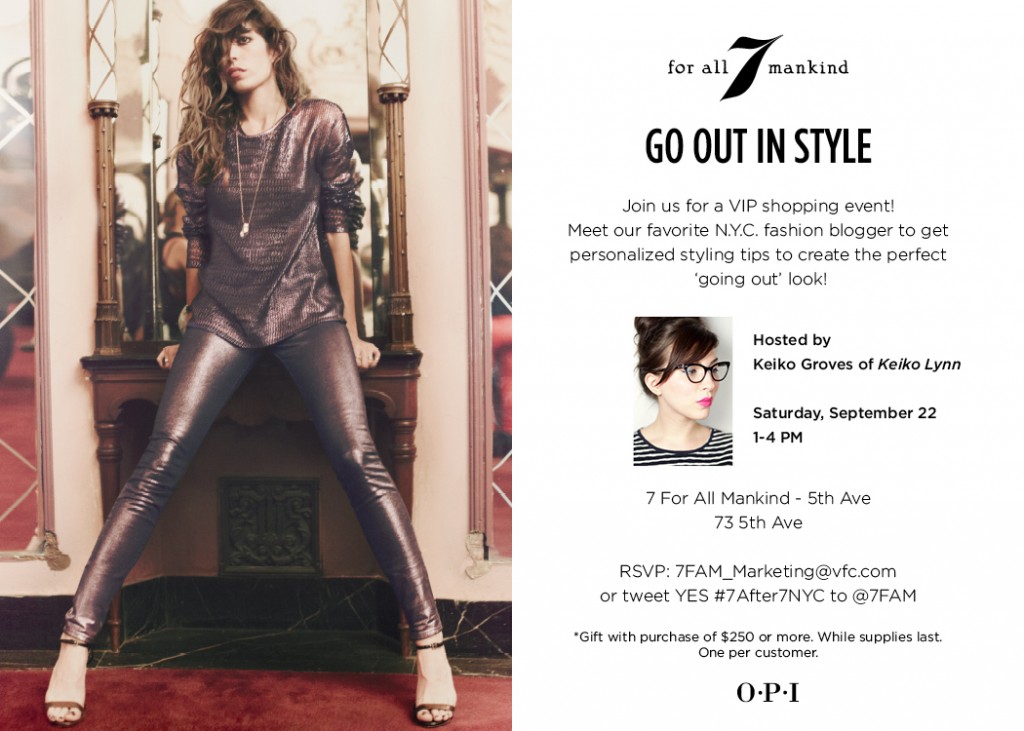 Step 2: Set a Goal and Be Prepared to Measure It
What is it you want to accomplish with your event? It is just to get some new customers acquainted with your business? Are you trying to get some press coverage? Encourage business during slow times?
Setting your goal allows you to have a clear objective when planning for your event. Special events are not always about casting a wide net—they can also help with problem-solving.
When setting your goal, consider:
Is my goal realistic? (Get some outside opinions.)

Do I have the capacity to accomplish this goal? (Physical space, bandwidth, employee/volunteer support, financial resources, etc.)

Who and/or what can help achieve the goal from outside the business? (Think partnerships!)

When are the slow times? When are you way too busy to host an event? (Timing is everything.)
Example:
EnMast.com offers free webinars on different business skills that create value both in the form of making new business connections (for their business) and in the form of providing (free!) expertise to those who attend. Costs are kept low because it's a virtual meeting space—but you're still getting all the benefits of hosting an event. Win-win!
Don't forget the possibility of online events.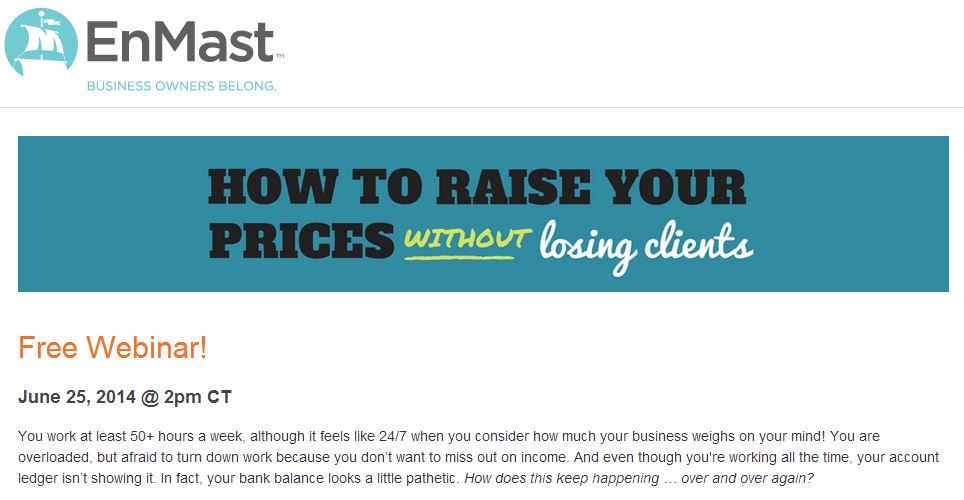 Step 3: Plan The Logistics
Planning is all about preparation. When getting ready for your business event, there are LOTS of angles to address. You'll need to think about everything from supplies to checking with your insurance company about hosting the event. And even when you think you've covered all your bases, there always seems to be something unexpected that pops up anyway. Be prepared!
When planning your event, consider:
What is the budget for the event?

How many people do you plan on inviting?

Is an RSVP required?

What food/drinks/entertainment will be needed?

How will you spread the word about the event?

What is the timeframe for the event?

Do you need to bring in extra help?

How will you gather information from attendees?

Do you need extra insurance coverage?
If you can answer those basic questions, you're off to a good start.
Example:
BAM Marketing and 93.7 The Bull partnered for a fundraising event that benefitted Beverly Farms, a local equestrian therapy charity. The two partners came together and pooled their resources to bring in entertainment, food, and music—all while getting some nice brand exposure, displaying their philanthropic efforts, and creating a chance to connect with potential new customers. The event sold out and brought in about 500 guests for an evening of fun (and fundraising.)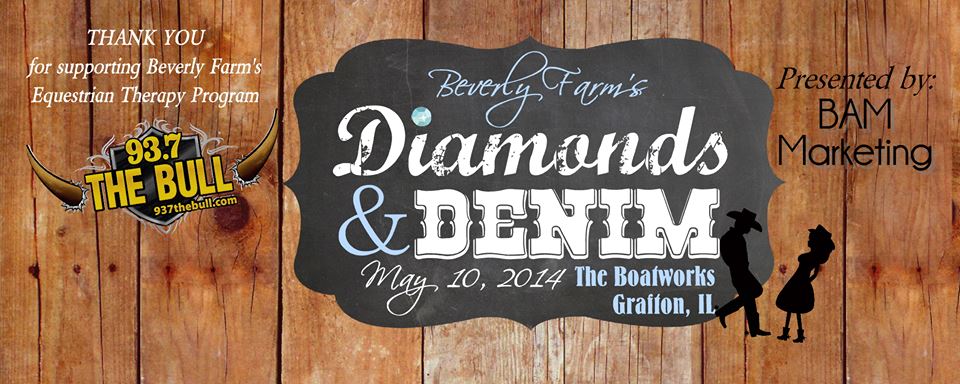 Step 4: Get Promoting to the Right Audience
How will you spread the word about the event? Putting up a page on your website and crossing your fingers is a bad idea.
Before you being to promote to strangers, make sure you've established a guest list of those you already know.
Be sure to invite:
Current customers

People you've met through networking groups and conferences

Friends and family, even just for moral support

Other businesses and individuals who serve similar audiences

Industry influencers who might come as guests, or act as panelists
When promoting the event, contact influencers who can help you spread the word, even if they can't attend. Contact local news agencies, Chambers of Commerce and Rotary Clubs, and other groups that might have members.
And of course, make sure you're offering something worthwhile. Inviting them to a new hotspot could make-or-break the decision. Consider renting out the bowling alley rather than a standard restaurant.
Step 5: Review and Follow Up
After the event is over, take the time to reflect on what worked well…and what didn't work so well.  This step is your time to look back at the event and make notes you can use when planning your next event. You should also have collected some valuable information from your guests that need follow-up efforts. If you gathered an email address, maybe that means sending out a survey about the event or just a simple thank you note.
When reviewing, consider:
Was the promotion of the event successful?

Did sales and customers increase, or did you reach the fundraising goal?

Were there things you would have changed?

What was successful?

Did you achieve your goal?

Did you stay within budget?

Was the event worthwhile?

Did you gain valuable information that could lead to new relationships?
Overall, hosting an event at your small business can be a great learning experience. Not only will you gain knowledge about your business, but you'll learn more about your customers, too.
Keep in mind: Every event has its pros and cons.
There are always ups and downs to any event—you're not alone in that. But with proper planning, a clear objective, and a little bit of help, an event can be a great way to expand your business's reach.
Your Turn: What was one successful event you helped make come to life?