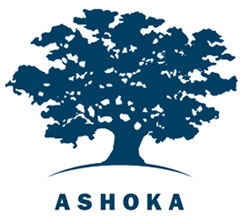 Something very cool happened recently, and I wanted to share it will all of you.
In May of 2009 we created a video that inspired and motivated entrepreneurs across the globe to follow their passion. Our video is nearing 350,000 views, and has been translated into over 4 different languages. A very interesting (and fun) reaction to this video was the blitz of phone calls and inquiries we received. Being the employee whose phone number is posted on the website, you can imagine I took the brunt of these calls. I heard everything from "Can I use this at our conference?" to "Can we use your video and just put our logo at the end?" (shame on the person who asked that).
Months later in December of last year I got a call from an IP lawyer over at Nestle (yes the people who make Nesquik, Butterfinger, and KitKat!). Apparently they loved our video and music so much they wanted to use it for an internal video. We weren't super open to people using our music, and just changing the words around a little as we didn't want what started as, a jolt of inspiration for entrepreneurs, to be tainted.
However, they brought an interesting offer to the table…they were willing to give us money in exchange for our cooperation.
When I mentioned this to our co-founder, he laughed and said no thank you. It wasn't about the money for us. Before I could even get back to my desk, he stopped me and said "Wait, how about a donation?" I brought the idea to Nestle, and what started as a proposal of a few thousand dollars quickly turned into 5…10…and finally a $20,000 offer!! Anyone who read our case study knows that between Music Production ($10,000), Design/Development ($5,208), and Copywriting ($2,750) our video only cost $17,958 to make.
We were actually able to make MORE money for charity and social entrepreneurship than our video even cost to make. How freaking cool is that?? I love it.
We decided we wanted to donate the money to Ashoka (http://www.ashoka.org). Ashoka Youth Venture aims to help an entire generation of young people develop as leaders that will improve their communities now and throughout their lives by inspiring and supporting them to launch and lead their own civic-minded organizations and businesses. Ashoka believes that the greatest contribution we can make to the world is to increase dramatically the number of change makers today and in every future generation. (Check out their blog to see more about how they do this on a day-to-day basis http://blog.youthventure.org/)
We here at Grasshopper really believe in what Ashoka is doing. We hope they can continue to make strides toward creating a world where each individual has the freedom, confidence, and societal support to address any social problem and drive change.
If you had $20,000 what charity/ non-profit would you support??