Busy entrepreneurs and small business owners are constantly strapped for time. It's the one resource (besides money, maybe) we all wish we had more of across the board.
Getting organized — specifically within your workspace — is a simple way to create a few more minutes each day.
Why? Because according to Newsweek, the average American wastes 55 minutes a day (roughly 12 days a year) looking for things they own but can't find.
So what are some of the tools you need for super office organization? Here are a few ideas:
A Catch All Corkboard
If you need a place to collect inspiration, store tools and print items you frequently reference, or just need a spot to hang your keys, corkboards are the place to turn.
Using corkboards means you can quickly and easily re-arrange your most important items and keep track of important documents without putting sticky tape or holes all over your walls. Plus, with stylish options like the BrickWall corkboard from Design Ideas, you can give your office a nice aesthetic element at the same time.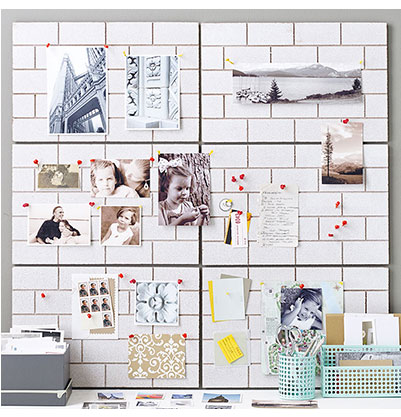 The Dropbox Desktop App
Want your cloud-based files available on all of your devices? The Dropbox desktop app helps you organize and store digital resources seamlessly. Using the app, you can create a special folder that automatically updates your files so they are the same across all your devices.
That means that when you grab your laptop and are working on the go, you still have access to the most recent version of all of your important files—without having to use a USB drive, email them to yourself, etc.
Cord Wrangler
There's nothing worse than groping around on the floor for your phone or computer charger when your device is seconds away from shut-off and you're right in the middle of a project or call.
Quirky Cordies desktop cable management is a small tool with a weighted base that lets you insert cord ends into rubber grips so they're never more than arm's length away. No more crawling around on the floor trying to find a charger.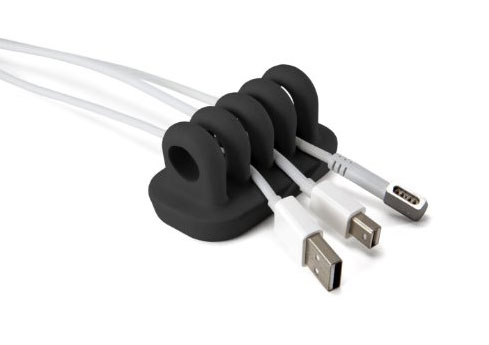 Wall Pockets
If you need to free up some desk space, wall pockets can be a great option for storing items in a stylish way. There are lots of options as far as materials go, so depending on your size requirements, you could consider a vintage wire basket look, a magnetic stainless steel pocket, or the clean white lines of the customizable Perch collection.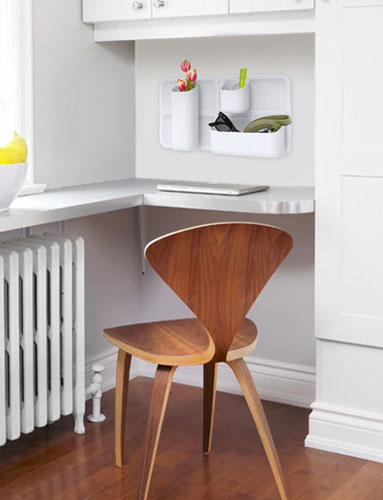 A Sturdy File Cabinet
Filing may feel like a thing of the past, but a well-organized file cabinet can have an amazing effect on your workspace. Whether you use it for out of sight storage or with inserts to organize documents, you need a good file cabinet to get your office up to par. IKEA has lots of options, as does Hayneedle.
Pro tip: Be sure to get a cabinet with wheels if you'll often be moving things around.
A Whiteboard or Chalkboard
Your to-do list is a big part of getting organized every day. With a good-sized whiteboard or chalkboard, you can keep your list prioritized within your workspace. Plus, when you're reminded to create your new list every day, you lessen the risk of missing a meeting or letting a task fall through the cracks.
Cord Organizer
Ah, back to those cords again. There's no bigger eyesore in a messy office than a precarious tangle of cords hanging from beneath your desk. But for $10, you can buy one of IKEA's Signum cable management tools that helps you group and organize that mess into a logical arrangement.
Using a Velcro strip or zip ties, you can then reduce the tangle into a clean arrangement that you don't have to fight every time you need to unplug a cord.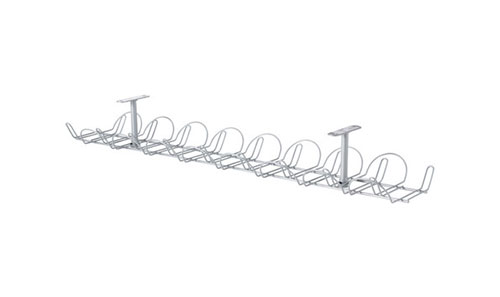 Start Your Office Organization
The sooner you get organized, the less time you'll waste digging around for the items you need. A few simple tools can go a long way for your workspace operations—so why not? After all, an investment in your office organization is ultimately an investment in your sanity.
What are your go-to tools for office organization?