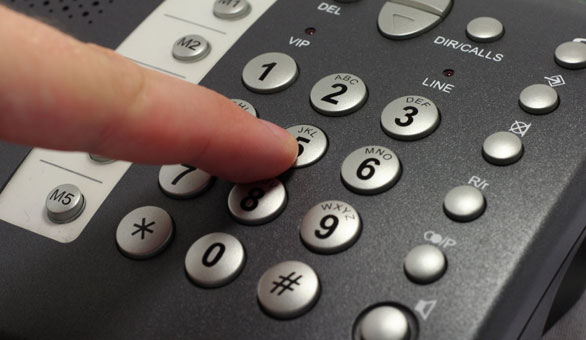 Profits happen when your income exceeds the cost of doing business, and profits suffer when those costs bloat into an unmanageable 'monthly nut.' Though large cost-cutting projects can make dramatic changes, one of the best ways to increase small-business profits is to look at your variable expenses: cleaning supplies, electricity, gasoline...and your phone bill.
You can't do business without a phone, but you might be surprised how inexpensive you can make the service.
1. Use Virtual Phone Numbers
The phone company wants to charge you full price for every line coming into your office. For years, they could get away with it. No longer. Current phone services offer low prices for different numbers that all feed into the same line -- or multiple lines if you need them.
You can even get a custom toll free number for your business and simply set each of your employees up with their own extension. This lets you give every team member a phone number and voicemail box and even the option to use your phone numbers to test specific products or promotions and more importantly, track the ROI of each, affordably.
2. Outsource the Voicemail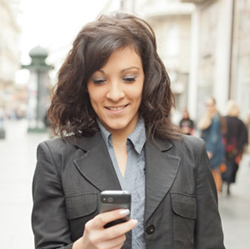 Don't use that expensive voicemail bundle offered by your current provider. There are literally dozens of quality voicemail products -- many of which can offer a phone tree and other trappings of major corporations -- at a far lower rate.
With Grasshopper, voicemails are already included in your plan. You can get email notifications every time someone leaves you a voicemail and you even have the option to have your voicemails transcribed into an email and sent as an MP3 so you can choose to listen to your voicemail or simply read your voicemail, wherever you are!
3. Use Internet Protocols
Whether you're using a virtual phone system like Grasshopper, a VOIP product for basic phone service, a smart phone app for international calling, or Skyping your way into a video chat with someone in Beijing, Internet communication protocols are cheaper and often better than traditional phone lines. Sticking with a standard land line means paying for long distance -- a concept that belongs back in the 20th century, don't you agree?
4. Audit and Shop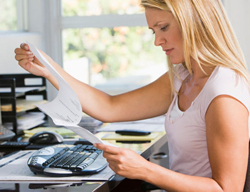 This may seem like simple good sense, but the majority of businesses buy their phone service and never think of it again. As prices go up and times change, they end up with a phone bill that's neither competitive nor reflective of their needs. At least once a year, compare your current service package to what you actually use and to what at least two competitors can offer. Things change throughout the year so something you absolutely had to have at the beginning of the year may no longer be the case at the end and vice versa.
It's a good idea to get in the habit of auditing your spending in general. Don't just do this on your phone service be sure to check your other expenses as well.
5. Reduce Equipment
Do you really need all those desk phones? Could the same job be done just as well with a cell phone? We like to think so!
Smart phones and seamless call forwarding now eliminate the need for an extensive in-office phone system with multiple lines and handsets. Instead, jettison that gear and use a network of cell phones to run your business. This gives you an infinite number of potential lines and the ability to work from anywhere with a minimum of infrastructure, equipment costs and repair bills.
What do you think? What could you do today to lower your office's phone bill? Imagine what you could put all those savings towards!