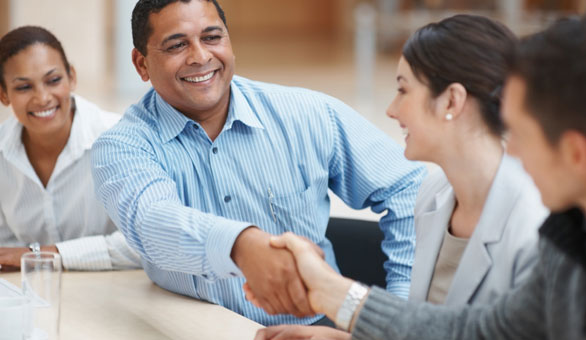 You've spent all this time building an amazing new product. What comes next?
Customers, sales, and revenue, right?
In an ideal world, customers would come knocking at your door. The reality is that growing a business isn't easy. The average startup's marketing budget usually starts at … well …$0. That's a scary thought, considering in 2012, Samsung's ad budget was $4.3 billion.
Fear not, because $0 gets you more than you may realize. With a combination of creativity and word-of-mouth, you can get people talking for next to nothing.
Here's how to start:
1. Person-to-Person Connections
Reaching out to 1,000 different people is monotonous, but you know what? It can really pay off. Hop on LinkedIn, browse through community groups, answer questions on Quora, and make some calls to experts on Clarity. Do whatever you can to find actual people who might be interested in your product.
Send your potential connections kind notes, offer to share resources, and introduce them to your brand. Prioritize the relationship first and the sale second. If you're too aggressive about selling, you'll instantly come across as annoying instead of helpful.
2. Offer Trials of Your Service
Your customers want to spend money with brands they can trust. Who can blame them?
Offer up a free trial for users to test before they make a full commitment. Convince them first-hand that your product is the perfect solution to the problem they're trying to solve. You'll want to give trials to your intended audience, but you also need to get your product in front of influencers like bloggers and journalists who are able to test it out and spread the word.
For inspiration check out Coastal, a Canadian company that sells glasses and contact lenses. They have a deal where first-time buyers can get a pair of glasses for free, with no strings attached. The program has gone viral and has helped create a positive image for the brand. Customers not only receive a free pair of glasses, but they learn about Coastal as a company.
3. Partner Up
Is there a company out there that caters to the same audience that you do? Probably!
Find integration partnerships with bigger brands or services. If you're running a software company, you can position your product as an add-on to an existing platform. For inspiration, check out Unbounce, a tool to help marketers design and optimize their landing pages. The company runs a partner marketplace with software that complements their core product.
For instance, you can run CrazyEgg with Unbounce to better understand how users are engaging with your site. You can also run Speak2Leads with Unbounce to help manage connections with sales prospects.
4. Get Offline
There's tons of hype online these days, but a great way to get the word out and acquire customers is to get off of your computer.
Meetup events are great for meeting prospects in your industry. Make face-to-face connections with others in your field so that you can build a rigorous network and referral base. If you don't have a conference budget, check out Eventbrite or MeetUp to find casual opportunities to meet others who might be interested in what you're up to.
Attend events consistently and position yourself as a resource so that you can start to build relationships that'll last. Get your company's name out and rely on word-of-mouth to help you grow.
5.  Ask for Referrals
If you've got a couple of happy customers, you should leverage them. Remind them you're just starting out and each referral means a lot. If you do get a customer by referral, be sure to thank whoever sent them in a generous and creative way.
A referral network can also help you out. Work with other businesses to set up a way that you can share and refer customers. This could be a formal arrangement to team up on projects or share profits earned. It can also be informal, where no actual money is exchanged. It sounds obvious, but few companies take the time to team up with their networks of service providers and peers.
What are some of your favorite and highest-value customer acquisition techniques? Share your thoughts with your fellow entrepreneurs in the comments section below.