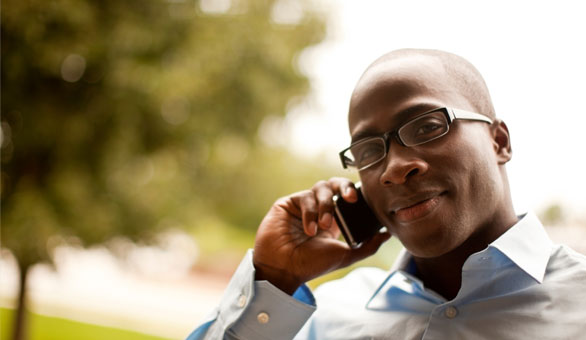 Whether you're reaching out to customers or confirming details with a trusted staff member, communication is the lifeblood of any business. You already send emails and make phone calls, but you might be surprised at what other kinds of tools are available to help make that communication easy and effective.
Check out our list of 5 communication solutions. See what tools might help to streamline your business.
Collaboration Software
Project management is hard enough when you're not dealing with multiple offices and remote works. Collaboration software keeps everybody on the same page by establishing a one-stop destination for assignments, status reports, shared resources and progress tracking.
Some popular examples of collaboration software include Basecamp, Onehub and Wizehive.
Cloud Storage
'Cloud' may be this decade's technology buzzword, but that doesn't mean it's not extremely valuable. Cloud storage saves and stores your files at a remote location so that they're always available. If the computer crashes, you won't lose progress. If people are working remotely, on location, or away from the office, they can access the files whenever they need to.
Google Docs and Dropbox are two inexpensive, robust options for cloud storage.
Virtual Phone System
Traditional business phone systems are expensive and complex. Some choose to use cell phones instead, but the use of your personal phone can make you seem less professional. A virtual phone system combines the professional feel and robust functions of an old-school phone tree with the flexibility and simplicity of cell phones.
There are a number of virtual phone systems out there, including Grasshopper.
Contact Management Software
Internet connectivity makes it possible to contact exponentially wider networks of leads, customers, gurus and workers than ever before...and those contacts don't just have an address and a phone number. They have email addresses, chat handles, Facebook accounts, Twitter feeds and LinkedIn profiles. Contact management software helps you keep it all straight, reminds you when you're 'due' to reach out to key contacts and streamlines the process of keeping in touch.
Depending on your precise needs, Constant Contact, Nimble, and MailChimp are different, but effective, contact management options.
Smart Phones
Yes, you can do everything you need with a regular cell phone, or even without one. Businesses did it for centuries. But the calendaring, text messaging and note taking apps that come standard with every phone will streamline how your office communicates. It's why so many businesses buy smart phones or tablets for their employees.
Obviously, these are just some of the communication tools that can boost your business and streamline your efforts. What tools do you find most helpful?