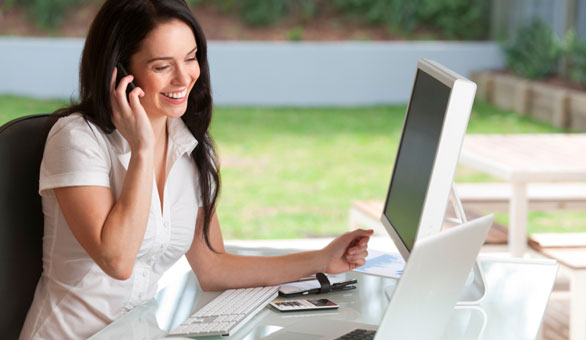 Old school entrepreneurs maintained an office complete with a secretary and a cleaning service -- an expense that modern entrepreneurs today know to be unnecessary. Although some business models require that kind of presentation, others can be just as successful without ever renting out a brick-and-mortar location.
What are your other options?
1. Your House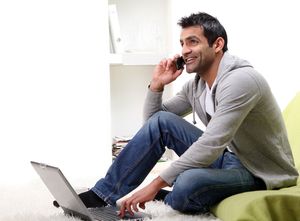 This is the most common office for entrepreneurs who don't rent dedicated commercial space. The most modest setups simply use a home computer and a phone line, while a more elaborate setup scales all the way to refinishing the garage and adding a separate entrance. Need tips on setting up your home office? Check out Inc's home office guide.
Pros: Working from home. Low expense base. Tax benefits.
Cons: Kids answering your work line (You can prevent this from happening by using Grasshopper). No meeting space.
2. Flex (or Coworking) Space
Some professional office buildings offer meeting spaces shared between the tenants. In a similar arrangement, you can rent a cubicle, office or suite by the day, week or multi-month contract. These come furnished, usually with full connectivity. Some full-service shared offices even include a receptionist, also shared among the clients. This is a great option for those who want to give off a professional image when meeting with clients, but don't need to meet with clients too often.
Pros: Flexibility. Dedicated workspace.
Cons: You can't customize your space. People can tell it's a temp space.
3. Shared or Subleased Space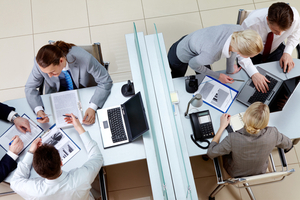 If you know somebody with a professional space, or have a friend with needs similar to your own, you can rent part of an office. You can also find this kind of arrangement by looking into newer or older businesses – ones that have rented more space than they need right now, or signed a lease on space they once needed but can't fill now in a contracting economy.
Not sure where to find this unused space? Check out Open Office Space, they allow you to post and find open office space.
Pros: Professional appearance. Shared resources.
Cons: You have a roommate, with all the accompanying hassles.
4. Anywhere You Want
With a laptop, a smart phone and a FedEx/Kinkos credit line, you can accomplish nearly all of your daily tasks from wherever you like. This is a favorite of 'lifestyle design' guru Timothy Ferris, who points out that this means you can work from a coffee shop, a city park or even a cruise ship.
Pros: Flexible location. High 'gadget factor.'
Cons: Risk of background noise. No meeting space. Lots of distractions.
5. Outsourcing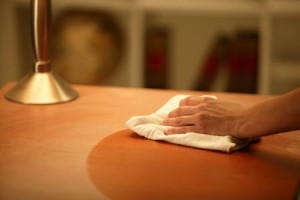 This non-traditional approach deals more with your personnel than the physical space, and is appropriate for any office arrangement.
Many entrepreneurs already do this by hiring a cleaning service rather than keeping a full-time janitor. Modern connectivity allows you to outsource bookkeeping, phone systems, writing, payroll, nearly any task you don't want to do yourself -- without bringing anyone physically into your office or legally into your employ.
Pros: Pay only for what you need. Subcontractors need no payroll tax.
Cons: Communication can become complicated, especially when outsourcing overseas.
Many of the signs of professional entrepreneurship in the past and even most of the barriers to entry are no longer requirements. This new flexibility means you have fewer costs associated with starting up -- and potentially a higher quality of life from being free to work where you are happiest. Pick the style that's right for you.
Shameless product plug: Grasshopper is the perfect solution for entrepreneurs working out of these non-traditional workspaces because it gives you a professional image, regardless of where you're working from.
Related Posts