Summer can be a slow season for some industries and a peak season for others, but you don't have to experience the dreaded "summertime slump."
Instead, boost your audience and your sales this summer with these three ideas.
1. Send Out Summer Swag
**Summer creates a whole new set of problems for customers - heat, for one thing. **Carry Norfolk took to the street to promote its bicycle delivery services by handing out popsicles with flyers for a day, and got a dozen new customers as a result.
You could hand out or send potential customers flip-flops, mesh bags for carrying wet swimsuits home from the pool, or sunglasses. You'll get even better results if you can tie the swag into your brand. Branded flip-flops for a pool cleaning company, perhaps?
2. Bring The Vacation To Your Customers
Have a Staycation Themed Campaign
For some people, travel might not be on the books for summer because they're busy with kids, or they're busy with work, or for some other reason entirely. If these people are your target customers, then doing vacation themed marketing to them isn't going to have the results you want. It could even make your customers feel alienated and as though you don't understand them at all, which isn't going to translate to an increase in sales.
Instead, market to where your customers are at right now. If you're talking to overworked business owners, a series of entertaining posts or photos based around the idea of the "office staycation" could increase engagement and customer loyalty (which can, in turn, lead to increased sales).
A large part of Grace Quantock's (of Healing Boxes CIC) audience and customers have chronic illness and pain issues. Having a physical event or vacation themed marketing wouldn't make sense for her audience, because they already struggle with feeling left out of daily life and many of them can't or don't travel.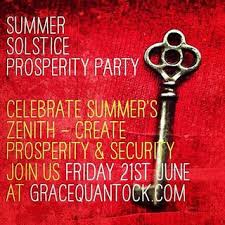 So instead, last year, she hosted an online "summer solstice prosperity party" where she invited her readers, clients, and potential clients to share what they were hoping for in the rest of the year, and several of the participants wound up working with her on a 1:1 basis afterwards.
Host a Local Event
Even if your business is online based, hosting a local event can get you in front of new people and position your business as a community leader. However, since it's summer (and we're bringing the vacation to them, remember?), don't think about an event with speakers and industry knowledge; think instead about hosting a relaxing event that also gets you in front of potential customers.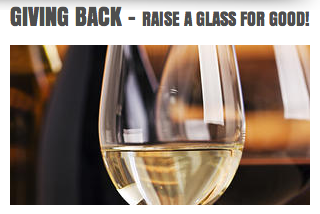 Everyone wants downtime in the summer, and by hosting an event that people actually want to attend, you're giving them that downtime in a way that makes your business stand out.
Valerie Pressley at Elevate Partners, a Palo Alto marketing agency, started "The Good Wine Project" with her business partner. The idea is to feature regional wineries and give back to the community by supporting local businesses, while giving the proceeds to Must Charities and the "Champions for Children" program at Lucile Packard Children's Hospital.
Hosting an event that gives back to the community puts your business in the spotlight in a very memorable way and it builds goodwill both with community individuals and community businesses (many of whom might become clients or send clients your way).
3. Do a Giveaway
Giveaways are a tried and true marketing technique. When done correctly, they can boost sales significantly. If you sell something that goes with a summery theme, then feel free to do a giveaway of one of your products.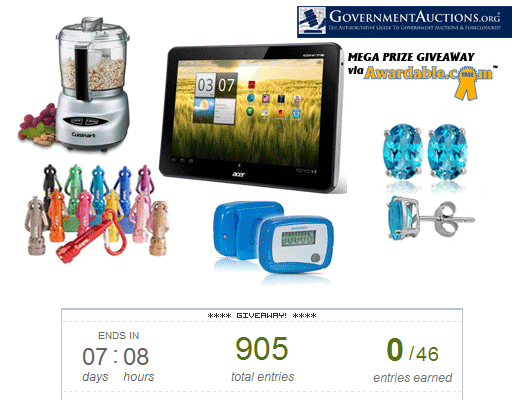 Even if your product doesn't necessarily make sense to give away in the summer, you can still capitalize on a giveaway with a little creativity. Take advantage of the fact that your potential customers and clients are vacationing by giving away leisure items like books or, if you want to get fancy, a Kindle or iPad, that people will use on their vacation.
Do It For The 'Likes'
Ian at GovernmentAuctions and his team use Rafflecopter (which has both paid and free options for businesses) to set up giveaways where entrants have to "Like" their page on Facebook to enter. Entrants can earn additional entries by following on other social channels, sharing the giveaway, etc.
[pullquote]On average, each giveaway creates about 400 new customers - definitely enough new customers to offset the cost of the prizes.[/pullquote] Although the giveaways don't necessarily translate into sales immediately afterwards, the increase in Facebook fans (last year, the giveaways created 3,000 new fans total) puts potential customers in their sales funnel that they can market to over a longer period of time.
Learn About Your Audience
You can also strategically use a giveaway to learn more about your audience and to grow your potential customers for the future. That way, come fall, you have a larger audience to sell to once people are back from vacation.
Nikole Gipps of That Super Girl does tech support and online services for small business owners. Last summer she ran a "Summer of Learning" giveaway campaign to grow readership and sell more of her how-to workshops. A weekly email went out with giveaway choices, usually business-oriented books. The contest was also promoted on social media accounts via posts that sent new visitors to a sign-up form for the contest and her email list.
As a result, Nikole's email list nearly doubled, workshop sales increased, her social media reach grew, and website traffic stayed high through the contest. She was also able to learn more about her community and what topics they were interested in by checking the entry numbers for specific books. All of that carried over into the fall and created lasting benefits for her business.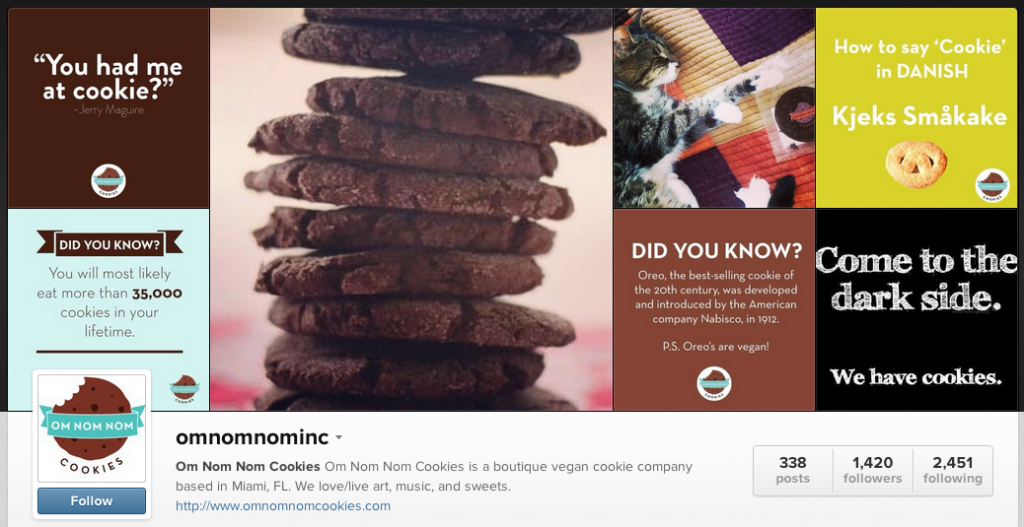 Don't Slow Down
Once you've got more people interested in your business, keep it up. If your sales do tend to get lower in summer, that's the perfect time to set up an email list or set up your social media channels and start posting regularly. These things may be easy to neglect during a peak season, but now you've got no excuse!
Not only will this have longer-lasting benefits for your business, but since vacationing customers are on the go, the best way to reach them is via mobile platforms.
So what are you waiting for? Pick one of these ideas and implement - make sure to track your results so that you can improve on them next summer and make the summer sales slump a thing of the past.
Your Turn: What creative summer marketing ideas have you tried? Fill us in!