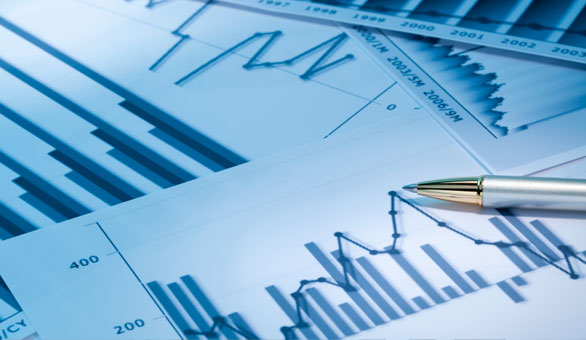 A small business owner who doesn't actively engage in detailed benchmarking might answer the question, 'How's business?' by saying that it's good, or that things are slow. If all they're tracking is revenue each month that may be all they can say about how the business is performing. More detailed statistics give better insight into why business is slow, alerting business owners to figure out how to get things back on track, or, if business is booming, to sustain the pace.
Here are a few guidelines on how to begin and how to make the most of small business benchmarking:
**Start with a baseline. **It may seem that a startup company has no numbers to record. This couldn't be further from the truth, according The Startup Garage blog. A new company is in a unique position to record their own baseline data and use these numbers to set goals.Start by looking at others in the same industry, wrote Startup Garage. 'You should first be introduced to benchmarking in the earliest stages of your business, the business plan writing process, and more specifically the competitive analysis section of your plan. It is incredible how much you can learn from studying and analyzing your competitors, and a significant amount of research should be dedicated to doing just that.'

**Determine what to track **Looking at other businesses is one way to figure out what to track, but every company will have different needs. Simply put, track everything that happens in a business that could contribute to success and is quantifiable. This can include the number of customers through the door, phone calls, complaints, marketing dollars spent, investments, public relations efforts, sales, wages, etc. Determine what's important to your specific business.

**Keep up **Gaps in data can change their efficacy. Commit to tracking numbers quarterly, monthly or weekly, and stick with it.

**Spend time with the numbers **Statistics don't mean anything when they're stored in a filing cabinet. Benchmarking truly happens during analysis. Identify relationships between the numbers: did an increase in marketing create that spike in sales? Have revenues dipped since this new employee was hired?

**Use numbers to challenge staff **There's nothing like numbers to inspire employees. Set sales or service goals for staff to meet, reward them when they meet them, and two things are bound to increase: morale and revenue. Just make sure that you are being realistic in your goal setting.

**Use numbers to share the good news **Reporters are always hunting for a lead and numbers are the best tool for getting them interested in a business story. Share your 50% increase in sales over last year, a 20% increase in staff and the like with them. If you include the reason why the numbers have gone up and the reason it's important, the reporter's story is practically written for them.
In business, numbers are everywhere. Tracking them, analyzing them and acting on the insights they provide make benchmarking one of the most reliable ways to improve the health of a business.
Do you track your metrics? Which metrics are most important to your business?