Benefits That Retain and Recruit New Employees
Completion time About 25 minutes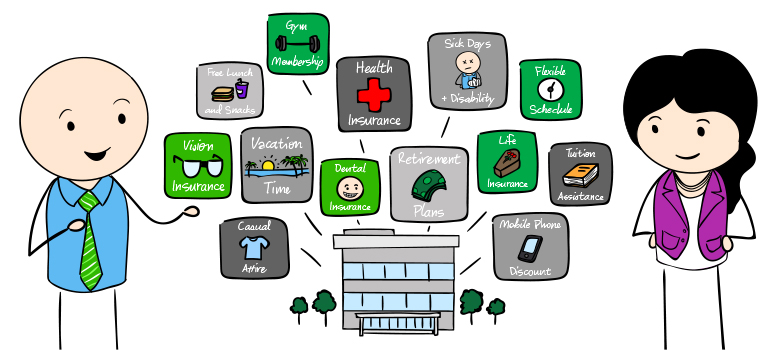 Now that we've talked about the benefits you're required to offer employees, it's time to go beyond that. Since those benefits have to be offered, they won't give you much of a competitive advantage when it comes to recruiting and retaining talented employees.

Providing great benefits is also a good way to level the playing field when your small business can't afford to compete with the big companies on salary alone. It's important to take a look at what additional perks you can provide to further entice top talent to work with you.

According to data from Jobvite, 56.4% of job hunters rated benefits as moderately or very important. Offering great benefits can also help you keep talented employees around, too. In a 2013 study by MetLife, 59% of employees who were satisfied with their benefits indicated they were a significant reason to stay with the company. And 73% said work-life balance perks made them more loyal to their employer.

Offering benefits and perks beyond the standard is a big factor in hiring new talent and keeping current employees engaged. So what additional benefits should your small business offer? Here's a list of popular and well-loved employee perks to get your inspiration flowing.
Flex Hours
Flexible hours are becoming increasingly common in today's business world. Flex hours give employees the option to stray from the traditional 9-5 work day — come in early and finish up by 3, pick the kids up from school and finish the day at home, or come in and stay later. Being flexible with hours doesn't cost you anything, and it helps to create a work culture that capitalizes on individual rhythms and schedules.
Generous Time Off & Parental Leave
Generous parental leave is a big trend today, with Netflix recently announcing 1 year paid leave for new parents. If giving out a whole year seems a bit drastic to you, consider offering the standard leave with additional flexibility benefits for the first year, like working from home, extra time off, part-time hours, etc. Offering a lot of time off can seem scary, but when you trust employees as the motivated adults they are, there are a lot of benefits.
Commuter Benefits
Depending where your small business is located, employees might be racking up transportation costs like bus or subway fares, parking, and other expenses. Offering to cover the cost of getting to and from the office makes for one less thing employees need to worry about.
Workspace Stipend
This is one of the perks we've had at Grasshopper — when a new employee starts, they get a particular amount of money to put toward decorating and customizing their desk, cubicle, or workspace. It's a quick way to help new employees feel welcome and at home in the office.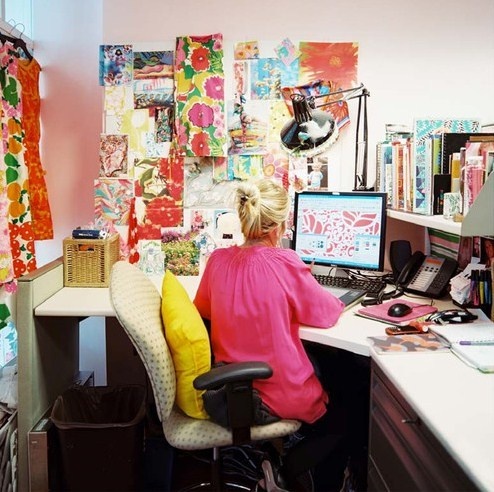 Professional Development Opportunities
Most people want to be challenged and grow in their professional lives. That means opportunities like additional training, seminars, and conferences are a great way to boost motivation and help employees become more effective at their jobs. Covering the cost of these opportunities spells big perks for employees and the business.
Longevity Perks
Loyalty should be rewarded, especially with today's trend of hopping from one company to the next. Offering perks when someone reaches a certain milestone in their career with the company helps to show employees that you appreciate both their work and their loyalty. One idea is to offer a multi-week sabbatical after 5 years with the company, but it doesn't have to be elaborate — anything that shows your appreciation will do the trick.
Half-Day Fridays
Friday afternoons aren't exactly a haven for productivity, so you won't be giving up much by letting employees head home at noon on Friday. At Grasshopper, we've done this in the summer and in December, leading up to the holidays.
Free Gym Memberships
Healthy bodies mean healthy minds. Physical activity has been shown to increase creativity and problem solving, as well as decrease sick days. Covering the cost of gym memberships and exercise classes is a simple way to give employees one less thing to worry about while also reaping the benefits an active lifestyle can have on their work.
Bring Your Dog to Work
It's puppies in the office — need I say more? Interacting with certain animals has been shown to reduce stress levels, so having dogs in the office can increase productivity and morale all around.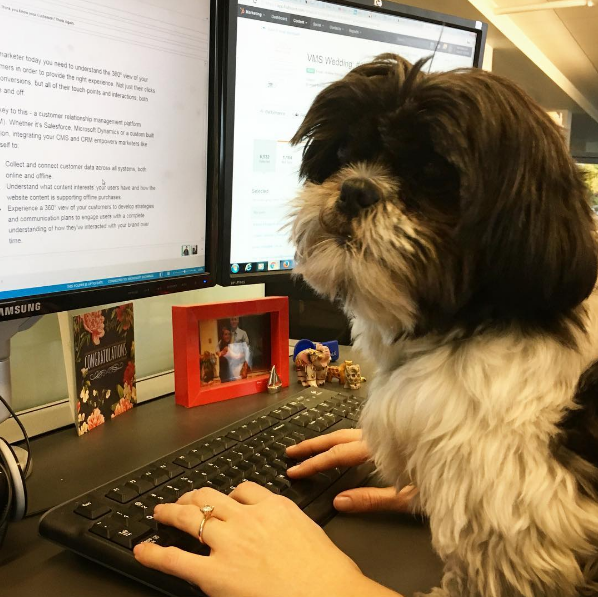 On-Site Massage
Work can get stressful at times, even in the most low-key offices. Providing a way for employees to destress from time to time will help keep productivity running and the workplace as relaxed as possible. Consider hiring a masseuse to come into the office once a quarter or during your busy season.
Conclusion
When you're first getting started as an employer, it's easy to think traditional benefits are all you need. But in today's competitive world, going the extra mile with unique employee perks and benefits is often the difference between enticing the most qualified job candidates and... losing them.