Whether it's a Christmas tree, giant menorah, or Kwanzaa plant, everything from your hometown mall to coffee spot transforms during the holiday season.
Shouldn't your workspace be just as festive?
Considering you probably spend a lot more than eight hours at your desk each day, it should look and feel like "Chrismahanukwanzakah" every day of the holiday season.
A few of us at Grasshopper fancy ourselves masters of the holiday workspace, so we're offering some insight on how to do holiday decorating the right way. Check out a few of our tips below.
Why bother?
The holiday season only lasts a month or two — why should you bother putting up decorations just to take them down on January 1st? We heard from two of Grasshopper's chief decorators on why they love to get festive with their workspace.
Hanukkah has always been my all-time favorite Jewish holiday; you're encouraged to eat greasy foods, have eight days of presents, and the songs are cheerful. But what I love most about Hanukkah is how it typically falls around Christmas and Kwanzaa. The second December 1st hits, it seems like everyone goes into 'jolly mode,' wearing festive colors, spending more time with friends and family, and looking forward to the first snowfall. – Sylvia
"Christmas is my absolute favorite time of year. I love picking out a tree with my dad, finding just the right gift for my best friend, watching my nephew tear open his mountain of presents… all of it. So for me, there's no better way to infuse my workday with that kind of cheer than by decorating my space." – Kiera
The Tips
THE MORE MINIATURE, THE BETTER
You obviously can't buy a real tree and stick it in your cube. Nor should you light a real menorah at your desk. That's why stores like CVS and Target are great places to find miniature holiday decorations that won't be a fire hazard or clog up your workspace.
THINK DECORATIVE, NOT DISTRACTING
Blinking lights looks great outside houses and on trees, but in the office it might be distracting. Opt for lights that stay on throughout the workday – but don't forget to turn them off before you head home!
LET YOUR LIGHT SHINE
It doesn't get much more festive than a string of lights. They're easy to hang, match just about any decor, and you can play them up or down as you please.
COMPETE ON BEING FESTIVE
Encouraging a little friendly competition is a great way to get coworkers into the holiday spirit. Organize a cubicle decorating contest or office decorating party.
CREATE A HOLIDAY PLAYLIST
As the holidays get closer, many of your coworkers will probably go away on break, and you might notice the office getting eerily quiet. Fill this void with holiday music.
LESS CAN BE MORE
Not into holiday decorating but don't want to seem like the office Grinch? Feel free to settle with hanging holiday stockings at your cube or bringing in seasonal coffee mugs.
KEEP IT IN YOUR OWN SPACE
Don't let your decorations overtake someone else's space. Be respectful.
Our #1 Tip: Make It Yours
Don't let Pinterest tutorials lead you astray, leaving you frustrated and unhappy with the final product (or the point where you just gave up). Choose simple decorations that you genuinely like and arrange them in whatever way feels right.
Inspiration
Now that you have the know-how, it's time to get inspired. Behold, some of our favorite holiday cubicles, desks, and workspaces: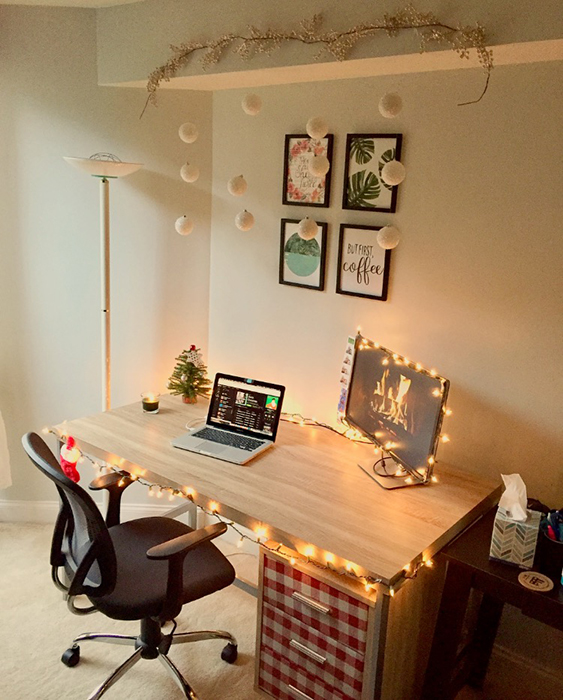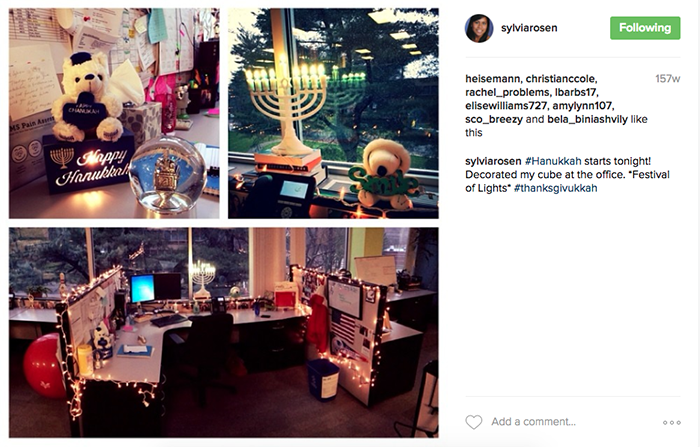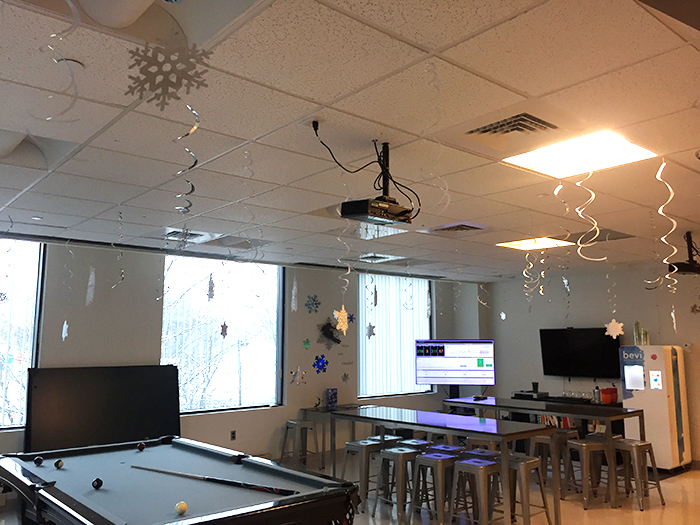 If You're Feeling Ambitious: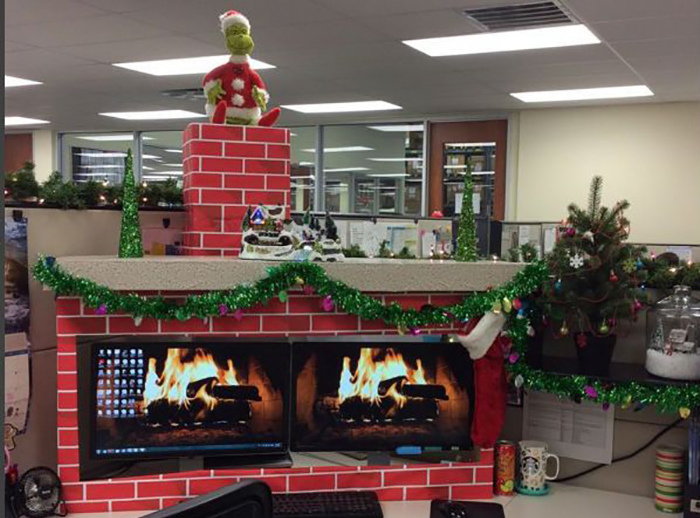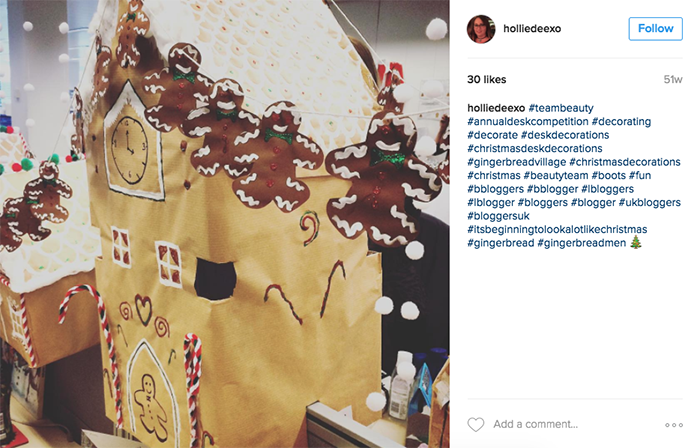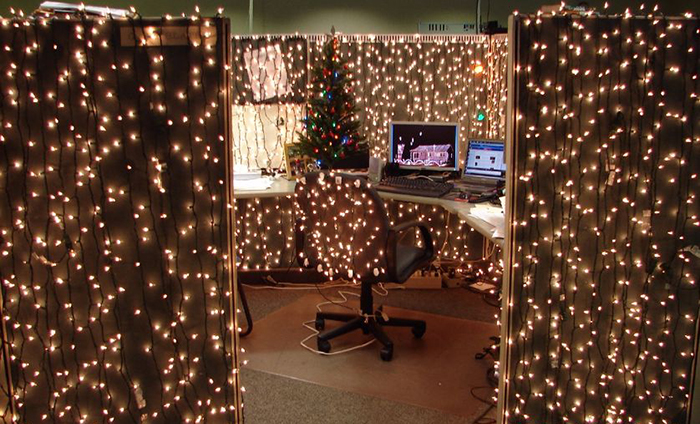 Create Your Own Winter Wonderland
It really is the most wonderful time of the year. Decorating your workspace is a great way to bond with your team while also making your office a fun place to work.