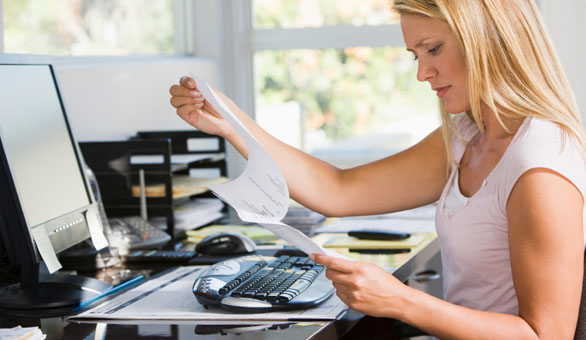 This is a guest post by RightSignature, a popular web service that provides an easy, fast way to get any document filled out and signed online – contract, NDA, form, you name it.
You have a dream. But no matter how brilliant your business idea, there is a dangerous ravine you need to cross in order to turn your vision, talent, and hard work into a solid, sustainable business. It's that dangerous gap between concept and reliable revenue, and to cross it you need to overcome the Startup Stigma.
There's the age-old 'chicken and egg' problem at play here: It's difficult to win clients when you don't yet have satisfied clients to point. It's hard to attract rock-star employees when you don't have a proven company culture. It's tricky to pitch potential partners when you don't have any successful partnerships to reference.
So as a new small business, how do you convince the rest of the world that you're competent, trustworthy, and reliable? How do you convince prospects that you're more than just two friends running a business out of the guest bedroom – even if that's exactly what you are?
Here are five things your young company can do to beat the Startup Stigma and look more professional to potential customers, employees, investors, and partners.
1. Make your Website a Work of Art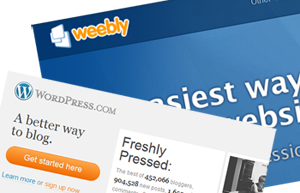 Your website is likely the first representation of your company a stranger will see, and your first opportunity to either impress your customer or lose them entirely. Having a website that's clean, usable, and well-designed isn't a luxury, it's a necessity. Luckily, it's also quite easy. Wordpress and Weebly offer free or affordable site hosting and hundreds of beautiful themes to give your site a professionally-designed look and feel. If none of those themes are exactly what you need, professional theme services are also available to make your site just right on a startup's budget.
2. Professional Communication, All the Time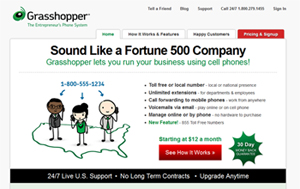 Once you've made contact with your target audience, you need to live up to their expectations. This may seem trite, but text message abbreviations, smileys, and misspelled emails with the footer "sent from my iPhone" are all quick giveaways that your 'business' is actually just a one-person project. All your email communication should be well written, using complete sentences, and with a complete email footer including your contact details.
Now that you have that elegant new website with your company's domain name, ditch the free email address you've used since you were fifteen years old. No more sparklz.n.daylight@yahoo.com – it's time for yourname@yourcompany.com. And for professional phone contact, Grasshopper is the perfect solution to give your company toll-free or local numbers, call forwarding, and an extension for every team member.
3. Demonstrate that You are Real People, and So are Your Clients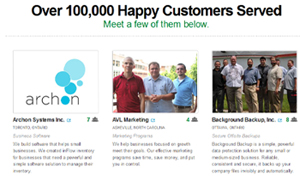 When sending emails, don't hesitate to CC other people in your company (even if they happen to be your roommate, who's answering the phone, and your sister, who's proofreading your brochure). Give an aside, like, "I have cc'd Joan, who will be assisting me on this project," or "Robert (cc'd) will coordinate our schedules."
Not only does this let your contacts know that the company is more than just you, it shows that your team members have defined jobs and roles within your company. Staff bios and photos on your website are also an option, but an even better idea is to maintain a page of user testimonials, including your customers' names and photos. You'll look legitimate, and accomplish some of your most effective marketing at the same time.
4. Use the Same Tech Tools as More Established Companies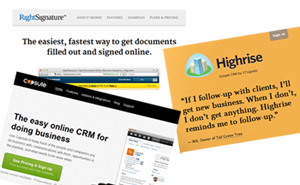 You may be a new company, but that doesn't mean you have to reinvent the wheel. There are tried-and-tested technology tools designed to streamline almost every business task. One example is the website hosting services we described above. For maintaining client notes and records, use a customer relationship management (CRM) program like Capsule or Highrise. For sending documents and forms out for signature, as well as archiving your executed agreements, use RightSignature.
RightSignature is a popular web-based service that enables your customers and employees to fill out and sign documents online with a legally-binding electronic signature, and then returns the completed document back to you automatically. This online software makes your company appear more professional and efficient, hinting to customers that you collect signatures on contracts all the time.
5. Continue to Impress After You Make the Sale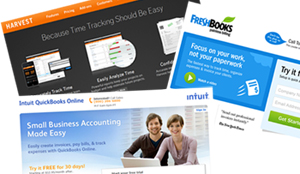 So you've pulled in a customer with your credibility-boosting website, convinced them with your highly professional correspondence, and finally closed the sale and completed the paperwork with RightSignature. But your long-term relationship with that customer is just getting started! Try to exceed expectations, and when customers notice ask them to write a few sentences describing their experience (that's how you fill that testimonials page).
When you send an invoice, skip the makeshift Excel spreadsheets or Word docs, and use Freshbooks, Harvest, or Quickbooks Online to produce formatted invoices that are easy on the eyes. Be prompt and responsive if your customer has any questions or needs any help. You'll build that all-important core customer base that's a huge step towards turning your little startup into a real company.
What other ways can you make your small business look professional?