It is an advertiser's dream come true – a way to reach a wide audience of current and potential customers, inexpensively, and in a manner that gets them to actively engage with the brand. Mobile marketing strategies let you do all of this and more. With mobile marketing, businesses can access customers wherever they are.
It's no secret that most smartphone users keep their devices within arm's reach at all times, and robust mobile strategies like text messages, mobile check-ins, mobile-compatible coupons, and apps will allow you to promote your brand and build a loyal customer base. It just makes sense – reach out to your customers where they're already looking.
No matter how large or small the business, anyone can take advantage of the opportunities this channel offers. The first step is to develop a plan to adopt mobile marketing strategies for your business. These eight tips can help you lead the way.
Make Sure Your Website is Mobile-Ready
Your website looks great when accessed on a PC now's the time to make sure you have it optimized for mobile devices. Users will abandon a website that doesn't load on a tablet, or that is difficult to read and use on a smartphone.
Bottom line, today's customers expect to be catered to. If you make your digital presence difficult, consumers will turn to a business that makes it seamless – so if you don't have a mobile responsive website, you're behind the competition.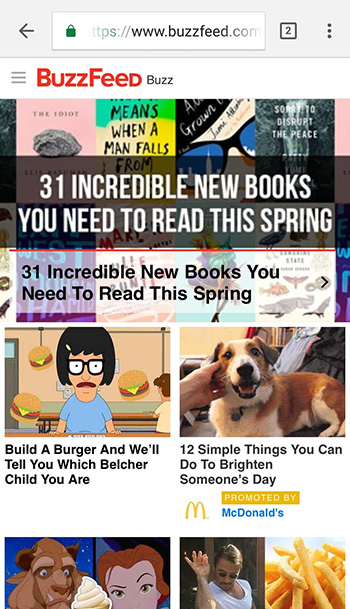 Given that tablet devices have the highest add-to-cart ratios of all types of devices, investing in a mobile-ready website is a smart choice.
Build an App for Your Brand
The majority of mobile device users use apps every day, and 89% of mobile media time is spent in apps. The time is now to get ahead of this trend and create a custom app for your business. With an app, you'll be able to send push notifications, offer a loyalty rewards program, and present new products or services.
It's the ideal way to develop an inexpensive and robust marketing program. With geofenced push notifications, you can market directly to customers who are out looking for you.
Loyalty programs will keep your clients coming back. Old-fashioned punch cards are dated and easily lost. When you can give your customers a digital alternative, you've given customers a way to keep your brand close.
Best of all, though, a well-designed app encourages your customers to interact with your brand and the content you offer. Some app designers specialize in custom apps for small businesses, so seek their expertise.
If you're not into the idea of toying with technology, several development companies use app makers that allow them to produce apps that are geared at helping small businesses strengthen their mobile presence.
Incorporate Mobile Payments
If you already accept credit cards, accepting mobile payments is a good next step. Mobile wallets and payment services are affordable and make transactions simple for your clients. They're becoming more and more popular as a means of payment, too.
Accepting payments online won't be much different than what you're used to now. Accepting payments in person will require a little additional hardware: an NFC reader. Customers will have to hold their devices over this reader to verify payment. Like card readers, NFC scanners are available at no additional cost from many payment processors. In fact, if your hardware was upgraded to a chip-compatible version, you may already have all the technology you need.
If you haven't used a payment processor before, or need to switch, remember to compare mobile payment processors to find the one that best suits your needs. Processors may offer different fee structures, devices, security, and customer support, so consider which service fits your style and business type.
Use Social Media Purposefully
Instagram and Facebook aren't just for vacation pictures social media platforms are great for increasing your audience and exposing your brand to new customers. Use the "soft sell" approach: create content that generates interest, share expert advice, and include pictures that show the benefit of your services.
Before you start posting, remember to make a new account or page for your business. You can use your personal account to promote it to everyone you know, but your professional image should be separate from your personal life.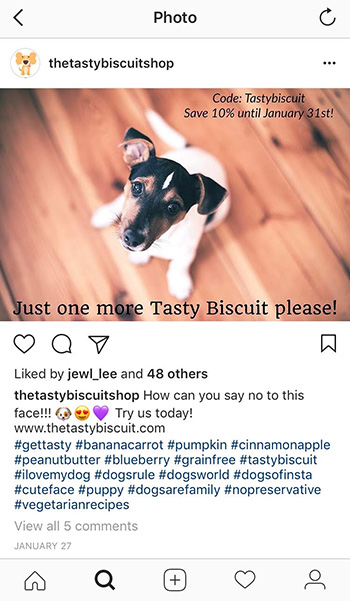 Social media is an inexpensive way to connect with new and established customers and build goodwill toward your brand, but for a small business, trying to keep up with every available social network can be tough. Find out where your customers spend the most time and focus your efforts on those social sites. Keep your info current on all the networks, but don't worry about posting regularly to a network that isn't relevant to your customers.
Try Text Marketing
Most of the world has embraced text messaging, so it's an excellent time for small businesses to try it. Create opt-in text campaigns that allow customers to receive text alerts and rewards. Text marketing is an excellent way to send time-sensitive specials or news, and encourage customers to take specific actions to earn rewards. Mobile device users are also more likely to open a text message quickly when compared to emails.
Just like email, remember to get the okay of the person you're texting first. Spam, in all forms, is a bad thing. If you do have their okay, don't send too many offers. Once a week, twice if it's a great deal, is a good pace. There are special programs for managing text-messaging campaigns (just like email campaigns) so familiarize yourself with a few of them before you dive in.
Offer Mobile Customer Service
Order tracking, phone and email support these are all critical aspects of customer service and things you, most likely, already have. Now they just need to be available to your mobile clients. Make sure your customer service information shows up on your mobile website accurately. Consider adding text or chat support, too, if you can swing it.
List Your Business with Mobile Directories
Consider these numbers – 40% of all mobile searches are for a local business, and 88% of users who search for a local business will contact them within 24 hours. That's why it pays to register with mobile directories, such as Yelp and Google+ Local. Check your entries for accuracy and make sure you include all the details of your business, including name, address, phone number, link to a website, and hours of operation.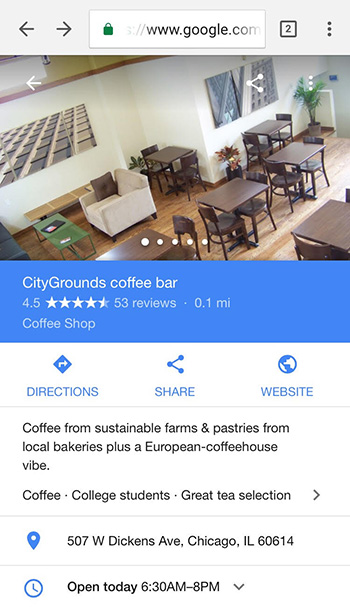 The more information you provide, the easier you make it for people who are seeking you out to find your business instead of your competition. The registration process for any directory is usually straightforward and should take no more than 20 minutes.
Make a Deal
Everyone loves a good deal, and coupons have become a familiar part of the marketing landscape. Coupons create interest, spur customers to act, and build loyalty.
The day of the paper coupon, however, has passed. Consumers redeem mobile offers ten times more frequently than print coupons. Remembering to take the small piece of paper to the store is difficult the mobile device, however, is always with us.
Sending digital coupons can take several forms: you can create an email campaign with a scannable barcode or send a text message as we mentioned above. Above all, the most effective way is to send the offer through a branded app.
The Future is Mobile
If you're still unsure how mobile marketing fits into your business, consider this:
Small businesses thrive when they provide personalized service and interact directly with clients. Mobile marketing is 2017's version of this close relationship. When small business owners use mobile for customer engagement, they strengthen that personal connection and build their brand.
Most marketing experts agree that any campaign should have a significant mobile focus. Gone are the days of the print advertisement alone today's consumers expect businesses to reach out, educate, inform, and entertain. Modern shoppers were born into the digital age, and they expect you to come to them.
The good news is that any business can jump on this trend. Mobile marketing doesn't require huge technical savvy or a large budget to implement. In fact, setting up a campaign that takes advantage of all eight of our tips can be done in less than a week on a budget of $100 or less.
If you aren't ready to take that leap, start with optimizing your mobile website and move down the list from there. Once you start seeing a difference, you'll be encouraged to pour more effort into your mobile marketing campaigns.