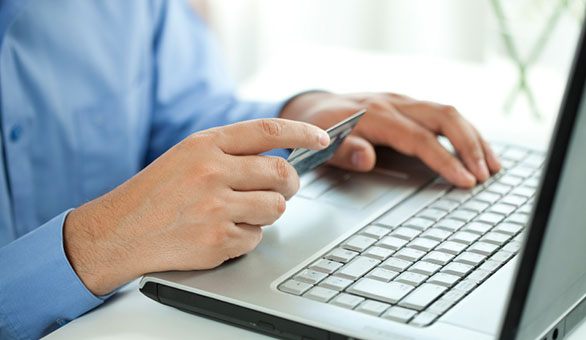 In today's competitive marketplace, superlative customer service is no longer optional: It's required. Yet how can online businesses reach all the way across cyberspace to deliver exceptional customer service?
Live chat technology provides the timely, relevant and friendly communication online customers crave and online businesses need to succeed. We spoke to four companies that offer cutting edge live chat technology to understand how live chat enhances customer service.
Anticipate Potential Problems and Frustrations
The Internet is supposed to make searching for a product or service quick and simple. Yet given the wide variety of customers seeking products to suit their specific needs, confusion and frustration are inevitable. If customers can't find what they are looking for, then sales will be lost. Live chat allows companies to offer real-time assistance to customers, sometimes even before they ask for help.
'Live chat enables businesses to invite customers to chat if their online behavior indicates they're having trouble,' says Erin Kang, corporate communications manager at chat software company LivePerson.
"With real-time visitor tracking capabilities, the chat rep can see exactly where the customer is on the site and can give very specific instructions without the customer having to explain their problem." In this way, problems are often avoided and the customer proceeds to checkout instead of logging off.
Provide Immediate Access to Relevant Information
Instant gratification permeates every aspect of our lives, especially online. Today's customers demand and expect instant access to the information they need and live chat delivers.
"When customers have questions, you need to answer them while they are still on your website," says Sunir Shah, chief marketing director at Olark, a live chat software company. "Whether they are considering buying something or about to abandon their shopping cart, live chat gets you in front of your customers when they need you."
Personalize the Experience
Customers want to feel special. They want attention and an experience tailored to their needs. Live chat allows online companies to provide a personal touch to each and every customer.
It's easy to understand how live chat personalizes the customer's online browsing and shopping experience. But did you know some companies use live chat to personalize customer service after the sale, even weeks later.
"Our technology allows a service rep to share a unique link with the customer so that the customer can later click and instantly connect with that same agent to resolve any issues," says Kang. "This allows the agent most familiar with the customer to solve any remaining issues."
Instill Trust Beyond the Glass Screen
Traditional brick-and-mortar stores employ salespeople who help customers find what they need, from start to finish. Without live chat, that reassuring human touch is missing from the online purchase experience.
"Immediate contact with knowledgeable professionals builds trust," says Szymon Klimczak, CMO at LiveChat, Inc. "Adding a human touch to your website is a huge advantage over static pages without people on the other side."
Knowing trust is a very important factor in the online buying process, the team at SnapEngage designed its live chat software to display the agent's name and a real photo (no avatars or clipart). Chris Vieville, community caretaker at SnapEngage notes, "We have seen that adding real agent pictures has one of the biggest impacts on whether or not a visitor will actually engage with the chat software. A visitor wants to know there is a real live person there to help them."
Put Consumers in Control
While many website-savvy visitors easily navigate sites, unfortunately, just as many feel lost at sea; ready to abandon ship. Live chat gives customers the confidence to take the helm and chart their own course.
"Nothing makes customers feel out of control more than when they are confused, doubtful, or unable to continue,' Shah says. 'And nothing makes them feel more in control than instant access to a person focused on their questions and needs."
Reduce Buyer's Remorse
Have you ever made a purchase and then a few days later, returned the item to the store?  If you said, "yes," you've experienced buyer's remorse. And while most retailers have flexible return policies, they lose millions in annual revenue from consumers feeling regret post-purchase.
In fact, online shopping statistics show that customers who access assistance from a live chat representative are less likely to return items. It also turns out that just the sight of a live chat window can inspire customers to shop with more confidence, knowing help is available. "Post-sale, chat acts like a return-prevention device," says Klimczak. "Thanks to chat, return rates drop by 50 percent."
Live chat provides the missing link between faceless businesses and remote customers. For company websites, live chat is the must-have tool to deliver attentive and personalized customer service. And for online customers, live chat serves a personal support gateway; always at the ready to enhance the experience.
Does your business use live chat technology? How does live chat technology bridge the gap between your business goals and customers' online experiences?