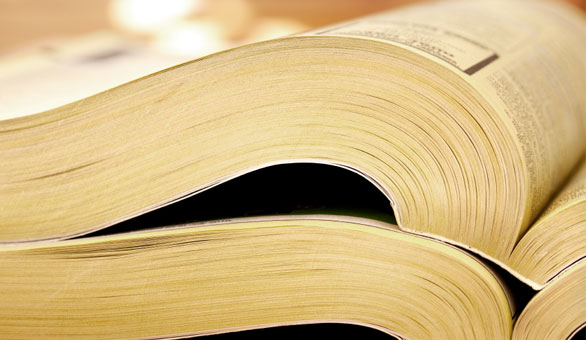 In a recent post, we cautioned small business owners to calculate the ROI of investing in traditional phone book advertising before spending marketing dollars toward the printed material.
Jonathan Rice is a Green Plumber® and takes the impact of the natural resources consumed by printing the billions of pages seriously. However, the South Carolina plumber still advertises in his local yellow pages.
"I take full advantage of the Internet, but in my business people still look in the phone book. Searching for a plumber online may get you too many listings, not enough information or just a location without a description of services. Besides, if I didn't list in the phone book I would have never gotten into Google Places.'
Rice's phone company doesn't automatically list every business in the book, so he pays to have a listing and invests additional dollars to have his small business advertised at a prominent place on the page. Jonathan even pays to place coupons in the back of the phone book. 'It's crazy, but somebody cashes one of them in three or four times each month,' he laughs.
So, are consumers still letting their fingers "do the walking?" Is it worth listing your business phone number in the yellow pages?
If Your Target Market Likes it, Do it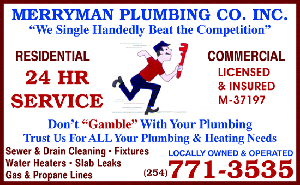 Jonathan Rice's business is in an area with many older, historic southern homes with owners over the age of 60. These consumers still tend to use traditional methods of searching for service providers.
Listing your business phone number typically ensures your company has a line listing in the business white and yellow pages. Those who dial 411 for information will also be able to find your business, by either name or address. It also means your outgoing calls will have identifying information if the person you are dialing has caller ID on their landline phone.
"We are on the corner of two main streets, we run radio ads that repeat the address more than once and we have a really quirky looking building front. Sometimes people remember where we are faster than they remember our name. Without 411, we would lose a good portion of our customers,' says Stella Johnson.
Stella runs a tailoring and alteration shop in southern Virginia. According to Ms. Johnson, "Most of our new customers find us because of the phone book. We have been advertising in that book for almost 50 years. It works for us; we aren't going to stop now. Besides, we don't even have a web page so I'm not sure how we got on that Google." Stella's statement brings up another valid point in rationale behind listing in the phone book.
The Internet Likes the Yellow Pages
Internet-based sites like Merchant Circle, Yelp and Google Places still use phone listings to populate their sites. That is how Ms. Johnson's business ended up listed without her knowledge or any investment of additional time, labor or capital.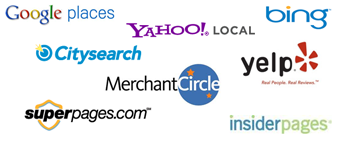 Inclusion on business listing sites means inclusion in search engines like Yahoo, Google or Bing. Stella doesn't have a website, but her company is still online. She is one of the few listed tailors in her area, her listing is at the top of the page in the search results; a result she could have invested thousands of dollars to achieve.
The key is in the classification. Part of the success of online marketing is identifying the niche. Similarly, phone listings have classifications and divisions.
Real Estate has many sub-classifications, ensuring your business is listed in a manner that potential clients would use to search for your company is critical. Once your listing has populated online, maintaining those listings, updating information as it changes and expanding the information available is easy and instant. Using this method can save you money, establishing an online presence with minimal to no investment of dollars.
Marketing consultant Bobby Freiler suggests several points to consider when thinking of your business phone number.
"Many virtual phone providers will list your number for as little as $10 per month. That's less than the cost of a domain, less than hiring a professional marketer to index a domain if you have one, and in industries or locations that have low to medium competition, it can be just as effective."
Once you have the listing, Freiler says, take the time to set up an online account with the company and update the listing yourself. 'AT&T's Yellow Book has a great site and lets you maintain and update for free as long as you do it at least annually..,' he says.
Freiler offers this money saving tip, "you can always adjust the phone book ad as the number of users change, spend less next year by shrinking the ad size."
Usage of the printed yellow pages is in decline, notes Freiler, but it isn't dead.
'If you're going to list your business phone number, make the most of the listing. When it populates the online directories, update them. Use analytics to track them. Above all else, ask your customers where they found you. If they keep finding you in the yellow pages, keep putting your business in there."
Do you think listing your business phone number is still relevant? Think its a waste? Tell us in the comment section below!