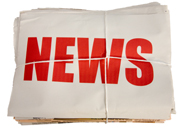 Grasshopper Group got some serious press these past few months! Check out some of the great stories we were featured in from around the web:
What's The Best Way To Increase The Size Of Your Network?
Grasshopper Group gets featured on The Huffington Post.  Our co-founder, David Hauser offers his advice on the best way to increase the size of your network and how to get your brand in front of more people.
5 Things to Know about Making Your First Hires
In this story on BNET.com, David Hauser weighs in on his experience with making your first hires and advises on how to screen out candidates that aren't the right fit for your company.
Building the buzz that will boost your brand
Stephanie Bullis, ambassador of buzz at Grasshopper Group, co-authored this article with Danny Wong, the co-founder of Blank Label Group on iMediaConnection.com.   Learn about the importance of word of mouth for your business and how to capitalize on it.
Build Stronger Relationships: Take Digital Conversations Offline
Want to learn how to take your online relationships to the next level? In this article on PR News Online, Stephanie Bullis shares four ideas to help you take your online relationships to the next level by bringing conversations offline.
Spread the Word! The Secrets of Word of Mouth Marketing
How do you create word of mouth around your brand? 365daysofStartups.com interviews Stephanie Bullis on the secrets of word of mouth marketing.  Learn how and why you should include word of mouth into your marketing mix.
MHT Startup Adviser: Know when to redesign a product
In this edition of Startup Adviser by Mass High Tech, learn from David Hauser's experience as he offers tips on how to avoid and deal with "toxic customers."
The Best Decision I Ever Made as Founder of Grasshopper Group
What's the best decision David Hauser has ever made when starting Grasshopper Group? Read this article from Startup Nation to find out!
Creating a Brand for a New Business
Creating a brand for a new business can be difficult, see what David Hauser and other members of the Young Entrepreneurs Council have to say about building a brand for your new business in this Wall Street Journal article.
HOW TO: Make a Successful Marketing Video for the Web
Read what eight successful Gen Y entrepreneurs have to say on about how small businesses can improve their web video marketing efforts in this story on Mashable.com.
Stay up to date today and everyday with happenings at Grasshopper Group by subscribing to our blog!