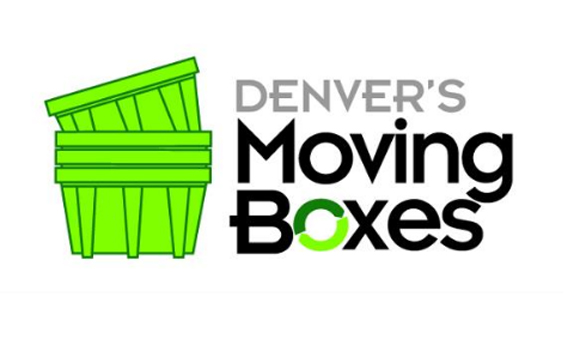 This month's customer spotlight is on Denver's Moving Boxes, a company that rents and delivers eco-friendly, stackable, plastic boxes as an alternative to cardboard boxes. If you've ever had to move before you probably know how painful and expensive the whole process can be…especially when it comes to packing and let's not forget, the dreaded, unpacking!
Unfortunately for Marla and John Ray, founders of Denver's Moving Boxes, they know this feeling all too well, having moved more times than they care to remember. In fact, that's exactly what inspired them to start Denver's Moving Boxes. Denver's Moving Boxes delivers pre-assembled, eco-friendly, plastic moving boxes to your door and then picks them up from you once you've unpacked.
The inspiration behind Denver's Moving Boxes
Both Marla and John are serial entrepreneurs who've moved around the country quite a bit in their lifetime.  After selling their most recent business in DC and moving to Denver, this husband-wife duo started looking for their next business prospect. Having been through the process of locating cardboard boxes to pack their things in and figuring out what to do with them after the move far too many times, these two saw an opportunity.  With a 2 year old son at home, they wanted to make it their mission to do their part to protect the environment for his future and that's just what their company does.

Why are their boxes better than cardboard boxes, you ask?
For starters, they cost on average 30% less than cardboard boxes.  Their boxes are also stackable, fold down flat when you're done AND they have a home to go to after you've unpacked. And no, this home is not your attic, nor is it your garage until you figure out what to do with them.
According to their website, "if cardboard is recycled it has a lifespan of approximately 3 uses before it breaks down and can no longer be used." Denver's Moving Boxes' boxes save approximately 500 used and abused cardboard boxes from being sent to the landfill thus helping them save the environment 1 eco-friendly box at a time. Pretty awesome, right?
How can you take advantage of the eco-friendly moving box movement?
Now, Denver's Moving Boxes currently only services the Denver Metro area, but that doesn't mean the next time you move you'll be stuck with cardboard boxes. There are moving box rental companies available in most parts of the countries that you can use that are just as affordable, convenient and eco-friendly as Denver's Moving Boxes.
Want to learn more about Denver's Moving Boxes? Check out their site!