Great public relations stunts aren't just for big businesses with bottomless pockets.  Although they typically get the lion's share of publicity for their outrageous antics, small businesses can use some of these same stunts to make an impression in their local area and generate more business than they can handle.
Now, I'm not saying you need to sponsor the next Red Bull freefall from space, but adapting the following 6 unique PR ideas to your business can have some pleasantly shocking and surprising benefits:
Turn Boring into Beautiful
When was the last time you sat through a meeting that seemed to drag on forever? What about the "year in review" meetings that go on and on about milestones, highlights, and areas for improvement?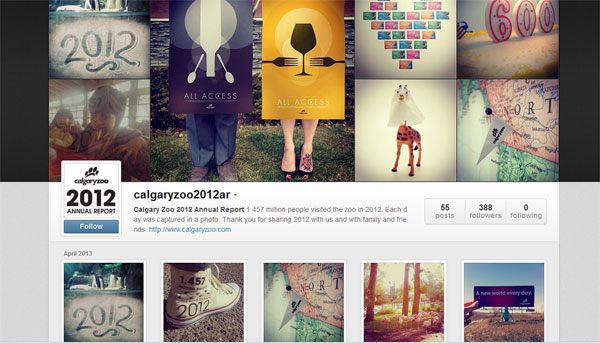 Calgary Zoo knew their annual report wasn't much to get excited about, so they turned the typical bland stack of papers into an Instagram photo-tour. Over a million people visited the zoo in 2012, and their unique method of highlighting the year's progress was picked up by Huffington Post, among other news outlets.
**Idea: **There are so many things businesses do that are seen as boring. Can you think of ways to turn normally ho-hum events and paperwork into something fun and memorable?
See Your Customers as They Really Are
When it comes to their appearance, women are notoriously hard on themselves– you may feel like your nose is the focal point of your face, or that the gaps in your teeth are enough to drive a semi through– but other people see you differently. They see a lovely profile and a bright, happy smile. 
Those are the kinds of feelings that Dove wanted to bring out in its Campaign for Real Beauty ad. After several misfires, including a run-in with a plug-in that would reset a woman's Photoshopped body back to reality, Dove finally hit on the idea of customers being sketched in their own words, and in the words of a stranger. The results were remarkable – demonstrating that others see us in a completely different (and beautiful) light.
The idea of using Dove as the catalyst to create this type of beauty doesn't even enter the picture when it comes to this particular ad. It's just a memorable, beautiful commercial which gained heaps and heaps of press and accolades after its release.
**Idea: **Look at how your customers see themselves or the problem that your business can help them solve.  How bad is it, really, and how can their perception change when someone else tackles the problem? Find ways to show customer issues in surprising and inspiring lights.
Crowdsource Your Product
To celebrate its 40th anniversary in Germany, McDonalds decided to crowdsource its next sandwich design. The winner would have their sandwich created and available at McDonalds across Germany. Customers would use a style of online burger creator, then name their creation and promote it via built-in tools including online avenues (like social media) and offline marketing such as posters.
It's estimated that this campaign was so successful, it reached every fourth German internet user. Over 116,000 burgers were created altogether. The winning burger? The pretzelnator, a sandwich with ham and American and Italian cheeses on a pretzel bun.
Take that, McRib!
**Idea: **Struggling to come up with a new product? Wondering what people will buy? Why not ask them? Crowdsourcing is a great way to give customers the opportunity to interact with the company beyond simply buying. IdeaVibes.com is one such crowdsourcing platform to try, although there are many out there.
Create Sweet Influence with Fun Food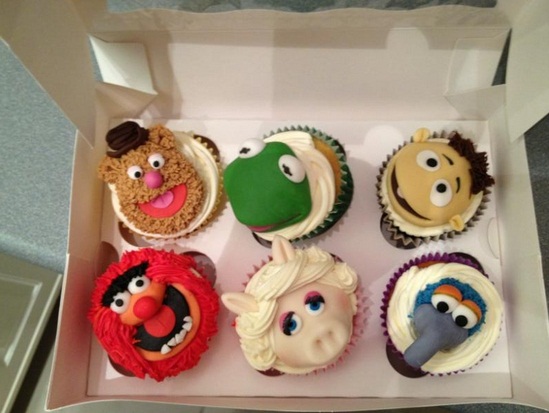 Want to get a social media guru's attention? Feed them cupcakes.  That's what the PR team behind the Muppets movie did. By having specialized Muppet-styled cupcakes created and sent to influential Twitter users (such as Stephen Fry, Claudia Winkelman and others), they were able to increase their media exposure by leaps and bounds, as the Twitter moguls and mavens then blogged about their sweet surprises – along with mouth-watering photos.
**Idea: **Get the attention of local media outlets by incorporating cupcake or donut designs featuring items related to your small business and surprising them with a delivery. It's hard not to get attention for great looking sweets that others can't help but show off!
Make a Name for Yourself (or Your Customers)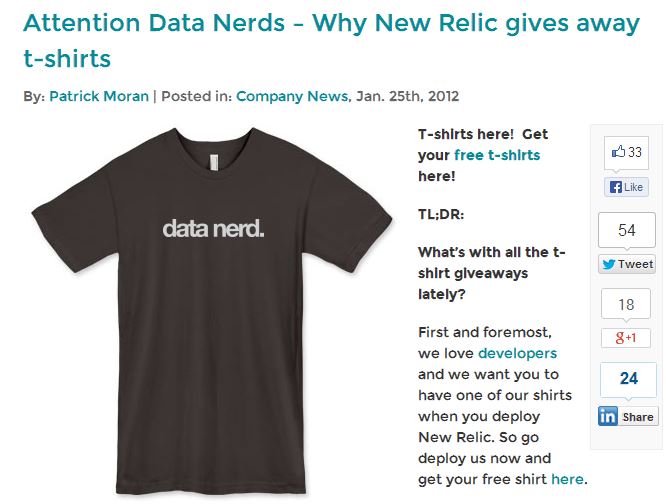 Not too long ago, New Relic started offering t-shirts to their customers. Not such a big deal, right?
Now, most of the time, t-shirts get created, sent out, and nobody cares. 
But what if I told you that the t-shit said 'data nerd' and that the people at New Relic had used the shirt to build community? As soon as you deploy New Relic, you get a t-shirt to celebrate.
Sure, 'data nerd' isn't exactly a moniker everyone wants, but that's part of the appeal. People that identify as 'data nerds' are the audience that typically uses New Relic.
The point here is, 'data nerd' appeals to New Relic's target audience, and that's exactly what they want to happen.
They're not looking to bring in the kids, the caffeine-laden gamer or the charming older couple celebrating their 50th anniversary. In this case, the phrase attracts exactly who it's meant to attract-- developers.
Idea: Brainstorm a word or phrase that you know would appeal to your target audience.  A clever pun or silly slogan might cause others to roll their eyes, but it will spark a knowing and understanding grin from the very customers you're trying to reach.
When the Steaks are High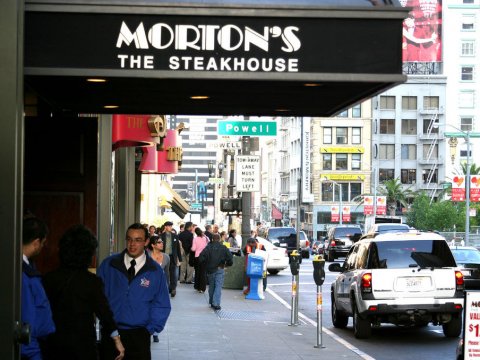 Photo Credit: Thomas Hawk on Flickr
Wouldn't it be nice if, when you got off a plane after a particularly long trip, you had a steak dinner – complete with sides and a tuxedo-ed waiter waiting for you?
No, you don't have to be the President to make this happen. It's exactly what took place for author and entrepreneur Peter Shankman, who just so happens to have written a book about social media and customer service. He jokingly tweeted to the people at Morton's Steakhouse that he'd like to have a steak waiting for him when he arrived fresh off a flight to New Jersey.

Someone at Morton's saw the tweet and obliged, delivering a Porterhouse steak, shrimp and all the trimmings to Shankman as he arrived at the Newark airport.
Does it matter that Shankman has 100,000 Twitter followers? He doesn't think so but plenty of other people do and now, all those people know just how exceptional Morton's customer service is.
**Idea: **You don't have to be a glamorous steakhouse to take advantage of the sizzle that good customer service can be. Do a good deed in your local community and watch as others share the good news through social media.  Nearly any type of business can seize on this kind of opportunity to demonstrate their commitment to their customers.
Pivotal PR Stunts Can Help You
It may seem impossible to pull off a cool PR stunt as a small business owner or marketing manager, but the sky's the limit. Take some of the ideas and apply them to your business, then let me know what you did!
Your Turn: Do you think small businesses can pull off these sorts of stunts? Have you pulled any off yourself? Please share in the comments below-- we can't wait to hear.