Download our apps.
Be available whenever business calls with our apps for desktop and mobile.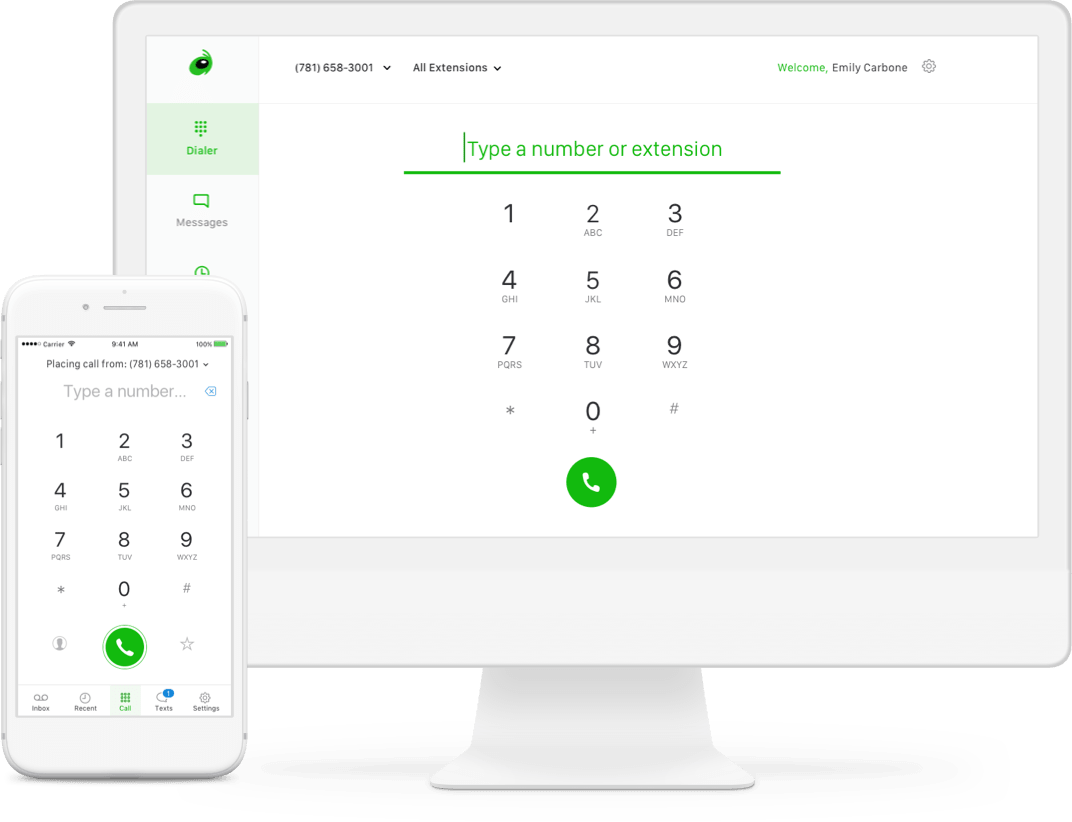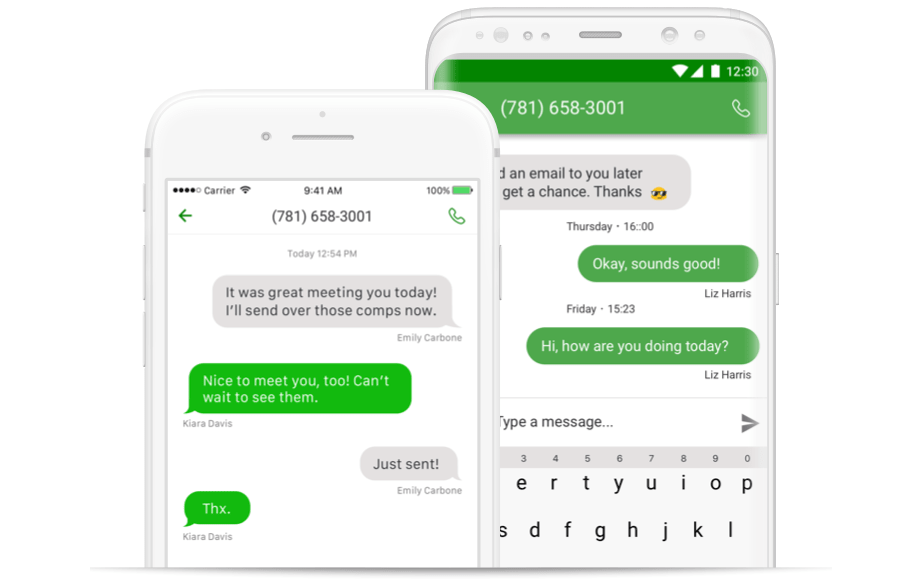 Mobile App
Use the Grasshopper app for business calls and texts, while your personal calls and texts stay totally separate. Both your personal and business phone numbers on one phone.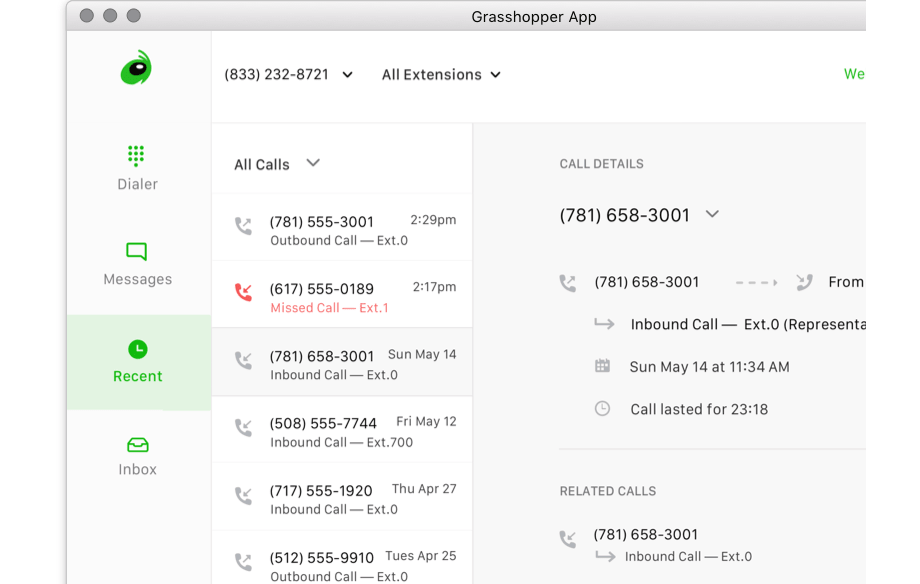 Desktop App
Use your internet connection to make and receive VoIP calls and text messages, view voicemails, and see your call history so you can respond to clients efficiently.