Set Up Unlimited Extensions
Your Virtual Phone System Grows with Your Business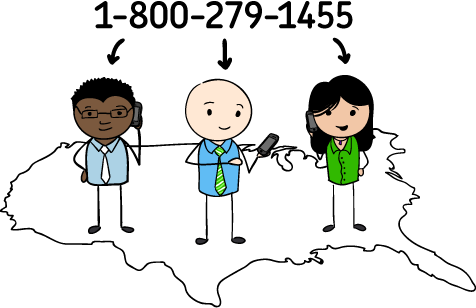 Extensions for departments & employees
Forward extensions to any number, anywhere
Create extensions for sales, support, John Doe, etc
Give every employee custom voicemail
30 Day Money Back Guarantee!
Get a Number

&

Sign Up »
or See How it Works »
Unlimited Phone Extensions for a Bigger Feel
Frequently asked questions about unlimited extensions:
How many extensions can I have with the start plan?
Grasshopper offers unlimited phone extensions with all of our plans.
Would Grasshopper work with the existing phone extensions in my office?
The PBX connect feature from Grasshopper can be programmed to work with many virtual PBX systems.
Do you offer rotational extensions? For example, if I have 5 sales reps on my team, can each get incoming calls randomly?
Yes, we can customize your advanced number to handle rotational extensions. To activate this feature contact Grasshopper Support.
If it's just me, do I need more than one extension?
It is up to you. Having multiple extensions gives callers the big business impression that many small businesses want to convey; Even if in some cases the extensions will all forward to your home or cell phone. In addition, you will know the nature of the call by allowing the caller to choose a specific extension before the call is forwarded to you.
Over 300,000 Happy Customers Served
Here's what a few of them have to say about Grasshopper
I am now a huge fan of Grasshopper… truly saved the day (and my sanity). Carolyn Appleton Carolyn M. Appleton, Inc.
Having a phone number on our site increased conversion of site visitors to sign ups and paid users! Allan Branch LessAccounting