Online Account Management
Manage Your Virtual Phone System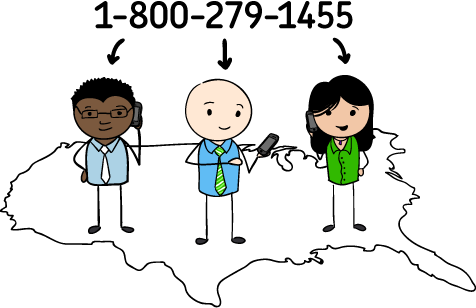 Control your Grasshopper virtual phone service
Frequently asked questions about online account management:
What does the user interface allow me to do?
You can listen to and organize messages, add/remove users, change your PIN, update forwarding numbers, set up business and after-hours times, upload greetings and much more. No software is required and changes are made instantly. Portal also allows you the opportunity to change or update your current Grasshopper plan.
Can I change my plan in my account or do I have to call Grasshopper?
You can change your plan online at any time or call us up 24/7.
Can I access my account from my Blackberry or Smartphone?
Yes, we have an iPhone app. We are also in the process of developing an Android app.
Can I check my monthly statements in my account?
Yes. Log in to your account to view all statements for your account. You can print or save these statements for your reference. If you would like to receive monthly statements via email, please submit a Support ticket or contact Customer Support at 800-820-8210 and ask that your account be flagged for monthly notices. Grasshopper does not send paper statements or invoices at this time.
Over 300,000 Happy Customers Served
Here's what a few of them have to say about Grasshopper
I am now a huge fan of Grasshopper… truly saved the day (and my sanity). Carolyn Appleton Carolyn M. Appleton, Inc.
Having a phone number on our site increased conversion of site visitors to sign ups and paid users! Allan Branch LessAccounting