An Easy to Use Online Phone System
Sound Professional & Stay Connected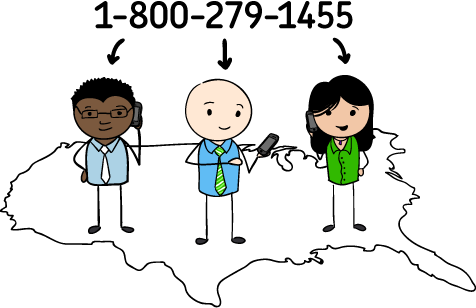 An Online Phone at a Low Cost
Frequently asked questions about an easy online phone system:
Is Grasshopper difficult to set up?
Grasshopper can be set up online in a matter of minutes. No really, minutes. Setup and management is all done through our online interface.
Can I forward calls to my cell phone?
Calls can be forwarded to any number on any phone. Forward calls to your home, cell, office, whatever.
What numbers are available?
We offer 800 numbers and local numbers for cities throughout the United States. You can also transfer in numbers.
What features are included with my plan?
Grasshopper offers a long list of features included in every plan including unlimited extensions, voicemail, voicemail to email, call screening and more.
Over 300,000 Happy Customers Served
Here's what a few of them have to say about Grasshopper
I am now a huge fan of Grasshopper… truly saved the day (and my sanity). Carolyn Appleton Carolyn M. Appleton, Inc.
Having a phone number on our site increased conversion of site visitors to sign ups and paid users! Allan Branch LessAccounting