News
&

Buzz
Grasshopper is everywhere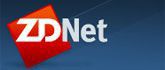 Original Article
←
How to build an army of brand loyalists
Brand loyalists don't just buy your product and pledge allegiance to your brand, they'll also help you market it to others and grow your influence even when you're not aware of it. Having an army of brand loyalists will also help you refine your product or service through customer feedback, and in turn, enhance customer satisfaction and boost brand loyalty.
You know you need brand loyalists, but here's brutal reality: Brand loyalty is difficult to achieve because so many people believe it's built by clever marketing campaigns or perhaps a few promotional discounts. The reality is that one-hit-marketing-wonders or a few bucks' worth of savings isn't going to get people to stick with your product for the long-haul, or even in the short-term. Those types of superficial efforts don't dig deep enough into the psyche of the customer to make any difference.
So, how do you build an army of brand loyalists? Keep reading to find out.
#1- Add value first. When customers purchase your product or service, they don't expect you to add value beyond what they paid for, so when you do, it has a significant impact on their perception of your brand. There are so many small ways you can add value right away. For example, engage them on Twitter by thanking them or initiating a discussion about your product. Or, if a member of your staff is traveling, host a dinner and take local customers out for a free meal. Remember: reach out, engage and add value right away and customers remember it forever.
#2- Listen. Then listen some more. Wondering what your customers really want? Why not pick up the phone and ask them? Seriously. Your customers will tell you what they want, need, and are looking for whether you reach out on the phone, via email, or Twitter. Here at Grasshopper, all managers call clients each week to see how they like the service and what we could be doing better. By simply listening and responding (and not through boring customer surveys), people feel like they play an active role in shaping important features and practices, and that builds tremendous brand loyalty.
#3- Create a culture of responsibility. There's no reason why everyone shouldn't be concerned with how customers feel about their product or service. If every department-not just support-is empowered to help your customers, you'll create a culture of responsibility that, in turn, makes everyone responsible for building brand loyalty. And don't forget to follow-up after resolving a customer concern-if you do this, you'll create a loyalist for life.
#4- Make a human connection. You can be professional while also "keeping it real" with your customers. By interacting with customers in a less formal way, you'll build a strong human connection that helps build brand loyalty.
#5- Promote your customers. Think networking is just for your professional life? Think again. Reach out to your customer pool on a regular basis and learn something about their businesses. The more you do this with customers, the greater the likelihood that you'll be able to pair off customers who might be able to help each other out. Alternatively, you can set up a formal means of collecting your customers' stories and showcase their businesses whenever an opportunity arises. At Grasshopper, the Tell Us Your Story program allows our customers, entrepreneurs, to tell us how their business is changing the world. We then use that material for pitching stories to blogs, news stories, and more. It's a win-win situation: you get unbelievably authentic content about how your customers are using your product and your customers get promoted across all types of media. Promoting your customers this way builds tremendous brand loyalty because people see that you're actively helping their business grow.
David Hauser is passionate about helping entrepreneurs make their dreams a reality. Fortunately, as co-founder of Grasshopper, he gets to do this each and every day. Want more of David's advice? Read his blog, MindDrift, or follow him on Twitter: @dh.