News
&

Buzz
Grasshopper is everywhere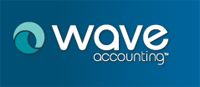 Original Article
←
5 things I've Learned From Being an "Ambassador of Buzz"
Guest blogger Jonathan Kay is the tireless community builder for Grasshopper, a provider of virtual phone systems. He gets attention for the brand by nurturing important relationships — often one person at a time. We asked him to share with us some of the lessons he's learned so far.
Three years ago I embarked on a journey of creating Grasshopper's Buzz Department — some crazy mash-up of community management, PR, biz dev, event planning, and customer engagement. Boy did I learn a lot, as well as make a ton of mistakes. I thought it might be helpful if I shared a few things I learned along the way:
Brand Perception Matters
Regardless whether you can measure it, influence it, or even know it's going — word of mouth is real, my friends. It's happening all the time, and the mass adoption of social tools is only making it more important.
It comes down to something very simple. Eventually price and features just won't matter anymore, regardless of what market you're in. You and your competitors will migrate to about the same place, with the same offerings, at around the same price.
So why does someone buy from you over your competitor? Very simply, it's because they like you. Sometimes it seems like we have forgotten that we are just people doing business with other people. And people work with (and give their money to) people they like.
You should constantly be brainstorming new ways to make your brand approachable, caring, and likable.
Add Value Beyond Your Product
In the spirit of brand perception and finding a way to get someone to take out their wallet out for you (instead of your competitor), adding value is a major differentiator. Now let me be clear, I am not talking about customer service. In fact, fantastic customer service is what your customer deserves just for choosing to pay you money each month. Anything less is frankly unacceptable, and if you can't provide them a good product that works, at a good price — someone else will.
What I am suggesting is to find a few simple ways to help your customers, completely outside of your product. For instance, let's say you sell a productivity web app. You probably have a bunch of entrepreneurs/startups using your service. If one of your customers had a marketing idea they needed to talk out with someone, get on the phone with them, be a sounding board, and try and make a valuable connection for them. That 15 minutes of your time will not only increase customer retention, it will make them 10 to 15 times more likely to refer your product to a friend (and word of mouth is the cheapest and most effective form of acquisition).
Did one of your customers recommend you? Why not take 5 minutes to send them a hand-written note? That 5 minutes will come back to you in signups. I've seen it time and time again. I mean, think about yourself, if you got a hand written note from a brand you worked with… wouldn't you want to keep working with them?
Put an actual face behind your brand
Be human. Don't have your twitter picture be a logo, have it be a picture of yourself. People are scared of and uncomfortable with things they don't understand. Isn't that why the Romans created Gods for things they couldn't figure out (like lightning)? Treat your brand the same way. Be approachable, be super transparent, and most importantly communicate with your customers in a human manner.
Don't give a robot-like response just because you are scared of being unprofessional. Being a boring, stale robot is actually much worse than tweeting about how much you love Sour Patch Kids.
Get Out of the Office
One of the best ways to make your brand more approachable is to actually meet your customers. But you can't do that in front of your computer. You need to get out. Use tools like StartupDigest.com to find out what is going on in your community, and go introduce yourself to as many people as you possibly can in one night.
Invest your time and money to travel to conferences you know your target audience will be at. People get really excited to meet the founder behind a product or service they love. Even better, introduce yourself to the people putting on the event and try getting invited back in a more influential role.
The bottom line is simple: Branding is the new sales. People don't want to be sold to, they want to "hear about you." Investing your time and money into creating a great brand with a compelling story will help you build & grow your business.
If you ever have any questions or just wanted to chat email me any time jkay (at) grasshopper (dot) com.
-Jonathan Kay
Jonathan is the Ambassador of Buzz at Grasshopper, and founder of the Barcamp Tour, a journey of 5 awesome brands. He created Grasshopper's word of mouth department and is responsible for generating over 450 mentions in the last two and a half years.