News
&

Buzz
Grasshopper is everywhere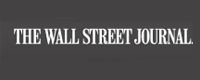 Original Article
←
The Daily Start-Up: Which Company Will Be The Next Big Thing?
This morning's roundup of the latest venture capital news and analysis across the Web:
Today The Wall Street Journal and VentureSource unveiled a list of the top 50 venture-backed companies in the U.S. with the greatest potential. Undeniably a list of this sort is bound to generate controversy, but hopefully, also some healthy discussion. Many of these companies are getting in on the ground floor of potentially enormous markets - for instance, No. 1 Pacific Biosciences and No. 7 Complete Genomics are working in the emerging field of DNA sequencing, while Fisker Automotive (which VentureWire reported today raised another $25 million in venture funding) hopes to be one of the key suppliers of electric vehicles. We think several of these companies will turn into household names. But inevitably, when you're dealing with top prospects, there will be a few busts. After all, how many football experts predicted Todd Marinovich would be the next big thing? So what do you think? Which company in our list is bound for stardom? Tell us in the comments section….
Maverick Capital and Venrock are probably finding it hard to keep their chin up with regards to their investment in publicly traded XenoPort. The drug maker has had yet another clinical setback, announcing yesterday that the Food and Drug Administration recently declined to approve its treatment for restless leg syndrome. The news pushed XenoPort's share price down from just over $19 to just under $8 as of Monday. It also forced XenoPort last week to cut about half of its 219-person staff. Venrock and Maverick Capital made a $40 million investment in December 2008 - the stock was valued at a bit above $20 then - after two setbacks in XenoPort's drug pipeline, believing public investors were over-reacting to that news. Read on in VentureWire….
The two most valuable pieces of advice for first-time CEOs: Share bad news early, and "always be planning." That's according to Bijan Salehizadeh, a partner at venture firm Highland Capital Partners. "Like many other VCs, I've seen CEOs and boards learn some lessons the hard way," he says….
Have you seen "The New Dork - Entrepreneur State of Mind" spoof video? If not, check it out below. We're impressed with the singing, lyrics and production value. Even more impressive is that this is another job by virtual phone start-up Grasshopper.com. First the company grabbed attention with a chocolate-covered Grasshopper gimmick, now they're remixing Jay-Z. As VentureWire's Ty McMahan jokes, perhaps if their start-up doesn't work out they should start a viral marketing firm.