News
&

Buzz
Grasshopper is everywhere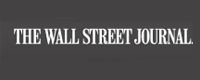 Original Article
←
How Chocolate Covered Grasshoppers Inspire Entrepreneurs
Before venture capital ever comes into play, there must first be an individual with an idea and the determination to make it a reality.
Entrepreneurship requires inspiration.
Grasshopper Inc., a company that provides call-forwarding and answering services for small businesses, strongly relies on that entrepreneurial spirit. So, at the time of a rebranding effort in May, the company launched a campaign to inspire entrepreneurs.
Previously named GotVMail, Grasshopper spent $67,353 on the campaign, which included sending a package of chocolate covered grasshoppers to 5,000 influential politicians, business leaders, journalists, authors and bloggers in North America. Attached to the package was a card printed with the phrase "Entrepreneurs can change the world" and a link to a video on YouTube.
The video (watch it below) begins with the question, "Do you remember when you were a kid…And you thought you could do anything?" and then proceeds to tell the viewer that the hope possessed as children is renewable as an adult, and as an entrepreneur. The video uses an inspirational song, created by musician Carly Comando, and clever kinetic typography animation, and ends with a message to current and would-be entrepreneurs to essentially seize the day.
"We wanted to make sure we continued our mission of empowering entrepreneurs and make Grasshopper synonymous with entrepreneurship," Chief Executive Siamak Taghaddos said. "A lot of people are getting laid off and starting companies and living their entrepreneur dream. It's meant to inspire those people."
As the packages were being opened across North America, the team saw an exponential increase in the number of views on the YouTube video. At its peak, the video experienced more than 8,000 views per day. It's received more than 150,000 views so far.
Major influencers like venture capitalist Guy Kawasaki and Digg founder Kevin Rose sent messages on Twitter about the effectiveness of the campaign, sharing the story with more than 875,000 of their immediate followers.
The video was a major hit. The team at Needham, Mass.-based Grasshopper started receiving requests from business conferences to show the video, as well as a university president that wanted to show it at commencement. Even the music in the video gained popularity. After many requests, the team loaded the track on iTunes.
"People say it has inspired them on a daily basis," Co-founder and Chief Technology Officer David Hauser said. "The feedback has been tremendous."
Who knows, maybe a batch of dead bugs and a viral YouTube video could inspire the next big venture-backed success. As the video says: What opportunities will you go after and why?