News
&

Buzz
Grasshopper is everywhere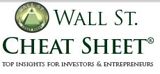 Original Article
←
Marketing Tips of the Week: Viral Video, Screencasting Software, Mistakes
Get your appetite ready for three courses of practical marketing tips:
Appetizer
Screencasting Software Comparison
Screencasting is simply recording a video of what is on your computer monitor. It's a great way to create tutorials of all sorts, to demonstrate a software product, or record a presentation done in Powerpoint, Keynote, etc. I use Camtasia. It's not cheap but there are decent free options out there.
I came across this thorough comparison table at Wikipedia.
Entree
Viral Video Strategy & Tactics Using - Social Media & Paid Advertising
I know, it seems like I just can't stop talking about Grasshopper. One thing leads to another. First there was the blurb in Inc. Magazine, then the cool stuff I got from AppSumo and Grasshopper because of it, which itself made for a good blog post and video last week. Then, I was perusing some video interviews I missed on Mixergy when I came across Andrew Warner's talk with Grasshopper co-founder David Hauser.
Hauser lays out how they have used video and the "virality" of social media to generate buzz for their brand. In this example he outlines their strategy from concept to distribution.
So what did they do to get over one million views?
The title of the video on YouTube has some clues:
"THE NEW DORK - Entrepreneur State of Mind (Jay-Z ft Alicia Keys Spoof) | grasshopper.com"
Make a Killer Video
First they hired a firm that does this type of humor/parody/viral video. That doesn't mean you have to though. If you have the skills in house, a great video can be made quickly and on the cheap. That said, if you have the budget, and you don't know what you're doing already, hire someone.
Grasshopper made a strategic decision to include numerous celebrity names and photos in the video. Some celebs only appeared as photo stills, some had their names woven into the lyrics, some both.
Free Promotion
Once the video was live they contacted those people. From the video transcript:
David: We reached out to every single person that was in there and said, "By the way, you were mentioned at second 1:22 with whatever it was. If it was TechCrunch, if it was Perez Hilton, if it was Ashton Kutcher, they got an email that said, "Go to this exact part of the video. Here's where you are." People love that. That's all about their ego. So, people put it on their blogs. "Look, I'm mentioned here."

Andrew: So, before you put the video together, you guys put together a list of influential bloggers and you said, "We got to include them in there." And you took that to the video production company and you said, "Make sure to include their names in the song and make reference to them somehow."

David: Yeah, absolutely. And some that aren't even included in the song, we just had a picture of them flashing. We still emailed those people and said, "By the way, your picture's in the video." So, that was engineered, and we switched those people around during the production and made all sorts of choices. That was a very specific strategic move.
They also used social media including bookmarking sites such as StumbleUpon, Digg, Reddit, Hacker News, etc. Hauser points out though that they previously built their profiles and influence in those communities. Don't think that you can just open an account today, post up your links tomorrow, and get much attention.
Of course, you should also use standard PR tactics like reaching out to popular bloggers (whether they're in the video or not), and promoting things to your personal and business networks on LinkedIn, Twitter, Facebook, etc.
Paid Promotion
Grasshopper paid to be in YouTube Featured Videos. That virtually guarantees as many as your budget can stand. You can also use ads on Facebook to target communities and people likely to spread it around.
David: There's not a way to just make something viral. That happens once in a million. You actually have to engineer this and do it and pay for it. There are a variety of other places you can try paid advertising including some networks that specialize in promoting viral videos.
The ROI of this kind of PR and marketing is not easy to measure. That doesn't mean you shouldn't try it though. We use a reporting system that monitors media mentions for all of our customers' brand names and other unique terms to help us gauge what is getting noticed and where. As Hauser mentions elsewhere in this interview anyone can easily track media mentions of almost anything with Google Alerts.
I'd recommend creating a set budget for each promotion or campaign just for things like this. Then experiment. With some luck you, your company, or your product might become the next YouTube sensation. Like Nyan Cat! Over16 million views?
Mixergy interview with David Hauser and Andrew Warner
Enjoy THE NEW DORK video from the folks at Grasshopper.
Dessert
"A smart man learns from his mistakes, a wise man learns from the mistakes of others." - Eliyahu Goldratt