News
&

Buzz
Grasshopper is everywhere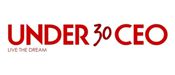 Original Article
←
Under30CEO features Grasshopper - 30 Most Influential Young Entrepreneurs of 2011
It's that time of year again when we put together our 30 most influential young entrepreneurs list. Last year, the entire list was valued at close to $100billion, this year we lead off with a young entrepreneur who's company is valued at $100billion alone. Each of these founders and CEOs are running incredible ventures that have taken a lot of sacrifice and hard work to get to where they are today. All of these companies are still private but we found as much financial information and data from 2011 as we could.
Here are a few young entrepreneurs that made the list:
Mark Zuckerberg
Company: Facebook
Age: 27
The numbers: $75 - $100billion after IPO
Mark Zuckerberg launched Facebook in 2004 at Harvard and since then, the social network has grown to over 800 million users. He is the world's youngest billionaire with Facebook receiving a valuation of close to $100 billion with it's upcoming IPO. Zuckerberg has literally changed the way people interact and has broken down social walls faster than ever imagined. Time Magazine named Zuckerberg Person of the Year for 2010 and is going to be the first of this group to build a public company.
Tim O'Shaughnessy
Company: LivingSocial
Age: 29
The numbers: $808million funding
LivingSocial is the social commerce leader behind LivingSocial Deals, a group buying program that invites people and their friends to save up to 90 percent each day at their favorite restaurants, spas, sporting events, hotels and other local attractions in major cities. LivingSocial has an extensive user base of more than 85million and has spent over $353million in acquisitions.
Naveen Selvadural
Company: Foursquare
Age: 29
The numbers: $71.4million in funding
Naveen founded Foursquare with partner Dennis Crowley to simply help he and his friends explore more things in New York City. Today, Foursquare has become a leader in location based networking, helping to spring numerous other startups looking to capture a similar model. The company has a valuation near $600million with 15million+ users. Naveen and Dennis' celebrity has even brought them appearances in Gap advertisements.
Siamak Taghaddos, David Hauser
Company: Grasshopper
Age: 29, 29
The numbers: $15million in revenues
Founded by two entrepreneurs, Grasshopper has been making it easier to start and grow a small business since 2003. Since then the company has served over 100,000 entrepreneurs and their small businesses. The company has over 45 employees and was formally known as GotVMail.