News
&

Buzz
Grasshopper is everywhere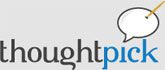 Original Article
←
Learn Social Media by Example: Chocolate Grasshoppers!
The Grasshopper campaign is unique for various aspects, whether it's the method they chose to contact their audience or how they did it. All in all, it's a campaign that achieved it's goals and exceeded them by taking a very unique approach to everything.
What is it about?
Grasshopper, formerly GotVMail, wanted to get the word out about their new name (they have just undergone a complete re-branding) and their service. They had the aspiration to let the whole world know about them and decided that the best way to do it is to use actual grasshoppers! They came up with a list of 5,000 influential politicians, business leaders, journalists, authors, and bloggers in North America and they FedEx'd them 5 chocolate covered grasshoppers with a simple message and a URL.
The package didn't have much of a message and wasn't obviously branded which made it enticing to go visit the URL. The URL had the following inspirational animated typography video:
And that's how the conversation started; people began talking about this peculiar package that they received in the mail and the campaign went viral.
Buzz Generation
"Basically, Grasshopper was able to saturate the blogosphere and twitterosphere, while securing a plethora of mainstream media coverage, simply with a bag of dead grasshoppers and some ingenuity. That's clever marketing and we applaud them for their creativity, though no Mashable staffers were brave enough to consume any grasshoppers." – Mashable
Site: 51,709 unique page views
Twitter: 2,959 Twitter referrals
Blog: 170+ Blog posts/News Articles mentioning the 5000 Campaign
Youtube: 325,000+ Total Upload Views
TV Mentions: The campaign was mentioned on 7 different television networks
Why did it do what it did?
The campaign owes its success to several reasons: it created exclusivity and appealed to peoples' vanity by letting them know that they are one of only 5000 people in North America that are privileged with the opportunity of trying those chocolate grasshoppers and paid attention to what they were saying. The list was definitely crucial, they have selected leaders who are guaranteed to react and talk about such an interesting occurrence.
That's where the second part comes in, they listened to those people so that as soon as they would talk about Grasshopper they would get a clarification on whats the deal with this FedEx package.
The third reason for the success of the campaign is the ambiguity and the way it played with people's curiosity. The fact that the package didn't contain much information on who grasshopper.com are or what they do and neither did the website at the time fueled the conversation and the bewilderment of both those who received and those who didn't. Helping them establish the new name and allowing them to have a very successful re-branding campaign. To learn more about the campaign make sure to check their study about it here.
What do you think of the 5000 campaign? Would you have eaten a grasshopper? How much do you think it costs to have such a campaign? Let us hear your thoughts about it...