News
&

Buzz
Grasshopper is everywhere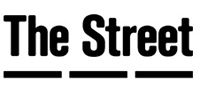 Original Article
←
5 Insane Marketing Ideas that Worked
NEW YORK (MainStreet)—One of the first lessons for any business, no matter what industry or size, is the importance of cost-efficient and effective marketing.
Small businesses have an additional challenge: getting noticed while competing against larger, more established firms, and on what is likely a much smaller budget. Add in a tough economy and continued consumer purse-string tightening and small-business marketing can be a tough trick indeed.
But more than a few small businesses have decided to go big or go home, pulling out all the stops to get brand recognition through some creative and, uh, different strategies.
"A small business isn't going to be able to use traditional marketing tools and spend millions of dollars—you almost have to go for the wacky, so to speak, in order to get some attention," says Lonny Strum of the Voorhees, N.J.-based Strum Consulting Group.
For a small business that wants to grow, "it's usually not through sending out direct-mail pieces," Strum says.
But big ideas are not easy to come by. "One out of every 100 is a great idea," he says, warning that businesses need to be sure the idea reaches the right audiences and reflects well on the business.
Here are five businesses that executed some untraditional marketing tactics—and succeeded.
1. Footzyrolls
When Footzyrolls co-founders Sarah and Jennifer Caplan arrived last week at the annual MAGIC trade show in Las Vegas for the fashion and shoe industries, they were horrified to find out their booth was all the way in the back.
"Here we are at the show with the smallest booth we can possibly have and all the way in the back," Sarah Caplan says. "The buyers that are coming, it takes them 20 to 25 minutes to walk through the show to get to us without stopping once."
"We tried to get the booth moved. It wasn't possible," she says. "I could have gone on and complained, but we took the situation into our hands and figured out a way to make it better with marketing."
The shoe company made some quick decisions.
"My sister and I completely freaked out because we did not have set appointments," she says, but they knew they wanted to create buzz at the show.
"We decided to call around in Las Vegas and we hired a production company to film us for four hours each day" as a pseudo-reality show of the two sisters in their daily comings and goings while at the trade show, she says.
Footzyrolls also hired temps to pound the trade show's aisles, promoting the booth by offering free flip-flops.
The buzz created by the video team and free flip-flops apparently "worked like a charm," Sarah Caplan says, as dozens of attendees flocked to the booth to see what was going on.
The strategy was so successful that Footzyrolls ended up landing a deal with Zappos, a major online shoe distributor owned by Amazon(AMZN_).
Footzyrolls was launched by the sisters in 2009 after Jennifer decided to roll with Sarah's idea to create a comfortable shoe that could fit in a small handbag for women to wear when their feet began to hurt from heels. Sarah, who was working for JPMorgan Chase(JPM_), didn't think the idea would be successful. But when the shoes made the top of Oprah's holiday gift list in 2009, sales skyrocketed, she says.
"We did over $1 million in sales our first year," she says. The company is on track to do between $2 million and $3 million in sales this year.
Now that they have the agreement with Zappos, it looks like 2012 will be an even better year.
2. CouponCabin
When CouponCabin was presented with an opportunity last month to showcase their brand in downtown Chicago through the city's first sky typed billboard message, the company jumped on the chance for some big-time exposure.
CouponCabin is an online resource for coupons that includes online coupon codes, printed coupons and grocery coupons, among others.
Jackie Warrick, CouponCabin's president, says that while the company does a majority of its advertising in the fourth quarter, "this was perfect for a summer Chicago day to get out there and see some additional visitors to the site."
Coupon Cabin saw a 5.3% jump in new visitors from Chicago the day after its message appeared in the sky.
And what did the message say? Simple: "Need a deal? CouponCabin's got 'em. Visit CouponCabin.com."
"We definitely wanted to catch everyone's attention within those three lines. With the economy, people are looking for deals or coupons out there—anything that saves them money," Warrick says.
Sky typing will definitely be considered for future advertising, she says.
"Obviously you want your message to be visible to someone on the ground," Warrick says, but it's also important to know the audience you're targeting. "In only a few lines—make sure you're getting your message across so the audience that can interact with it and understand," she says.
3. Grasshopper
There are times taking a risk most definitely works.
Grasshopper's virtual phone system, in which it markets specifically to entrepreneurs, isn't the sexiest of services to sell.
That's why the 8-year-old company has prioritized creating buzz for the company by using untraditional methods—so much so that it has designated Jonathan Kay its "ambassador of buzz."
Competitors for a virtual phone system are "exactly the same," he says. "You don't differentiate by price or feature set—you differentiate by becoming a voice in the entrepreneurial world."
Grasshopper's company name was originally GotVMail, but in May 2009, the company decided to rebrand itself. To increase awareness, the company sent 25,000 chocolate-covered grasshoppers to what it considered the 5,000 most influential people in North America. The strategy got tons of media attention, Kay says.
The company got even more attention when it decided to send a custom lime green bull (meaning a person in a plush costume) and matador as mascots for its brand, Chargify, to the South by Southwest festival in Austin, Texas last year.
It got so much attention they got kicked out because paying sponsors were complaining of the buzz, Kay says.
"We just paid for plane tickets," he says. "If we had only bought tickets for the conference, we would have spent more money and gotten less exposure. The exposure we got for the price we paid was fantastic."
Kay was quick to note that while the company has used some extreme marketing tactics, it also does more traditional advertising.
"It's kind of the second hit. Traditional marketing is only so effective, but when you pair it with something else it makes the traditional marketing more effective. So we do both really," he says.