News
&

Buzz
Grasshopper is everywhere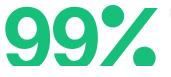 Original Article
←
Evolving Workplace Productivity: 5 Workstyle Tips From Start-Ups
In 2011, many of us exist in fluid, fast-paced, non-traditional workspaces. Whether it's because you're a startup lacking resources, a freelancer stationed at home, or a team member working remotely, the physical idea of the "office" is changing. And our approach to the way we work needs to change with it.
Last week, several panels at South By Southwest's Interactive Festival addressed issues surrounding the modern workplace. Particularly insightful was a session I attended called "The New Workstyle - How Work Is Evolving." Leaders at start-ups and small businesses discussed how to embrace new technologies and workstyles to promote a productive, healthy modern workplace.
Here are some of the key insights they shared:
Working out of the office can drive productivity in the office.
TA McCann - CEO and Founder of Gist
Work-from-home-Thursdays at Gist started because of a space problem: The company had more employees than desks, so they worked on a "rotating desk schedule," where everyone would stagger the days they came into the office. After moving offices, they missed the quiet focus that the work-from-home days offered, so most team members now work from home one day a week. Consider exploring how at-home work days can boost productivity and happiness across the board.
Live streaming video can boost "background awareness" across offices.
Sharon Feder - Managing Editor at Mashable
Mashable has several office locations, and they heavily use video (via Skype) for cross-office meetings, check-ins, and even interviews. Soon, they'll be upping their connectivity by setting up large TVs in their New York and San Francisco offices to live-stream what's going on in the different locations. It's still untested, but live streaming could change the whole concept of "remote work," providing a background awarness that changes the way we think about far-flung co-workers. Although video isn't appropriate for everything, it certainly commands more engagement than a conference call. You might want to explore having "Skype meetings" to cut out travel time and better connect with your team wherever they may be.
Use downtime away from your desk to crack big ideas.
Adam Loving - Software Developer and creator of Twibes
Freelance software developer and blogger Adam Loving spends his breakfast time doing free, stream-of-consciousness writing. By taking a few minutes to write freely and brainstorm ideas, he's often able to untangle gnawing project issues that he can't get to the bottom of at his desk. When facing a difficult challenge, many of us confine ourselves to a certain time and place. ("I have 30 minutes, so now I'm going to sit down and solve this problem!") Try devoting some relaxed time to free-form writing or sketching when you need to crack a big idea.

Putting your meetings in motion increases creativity.
Jon V. Ferrara - Founder of Nimble and GoldMine CRM Software
All the panelists had great ideas about mixing up how meetings work (e.g. standing meetings, cutting the scheduled time-block in half), but one stuck out. Jon Ferrara at Nimble.com takes his team for a walk during meetings. They find that the change of scenery and the act of walking helps build momentum and unlocks creativity. Plus, they have a pretty sweet location: "The Pacific Ocean is our meeting room," he says. Even if you don't have a large body of water nearby, consider putting your meeting in motion – a change of scenery can be a powerful creative trigger.
Condense your communications into a single channel for more efficient management.
David Hauser - Entrepreneur and Founder of Grasshopper
Twitter DMs, Gmail, texting, voicemail, Facebook – we all deal with "channel overload." We may not be able to cut out the channels, but we can be proactive about having our most important conversations in a single medium. Hauser suggests identifying the medium you prefer most (for many, email), and then moving your important conversations there. Think about where your most important conversations happen, and designate that as your primary channel.