News
&

Buzz
Grasshopper is everywhere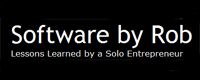 Original Article
←
Ten Highly Successful Bootstrapped Startups
This is a guest article by Saba Younus. Saba currently works as the operations manager (Sumo) at AppSumo. When she's not working to create the best experience for each and every user, she spends her time scouring the web for juicy details about the startup world.
Who says a bootstrapped startup can't succeed?
A lot of entrepreneurs think they need piles of money to make their startup a success, but that's not always the case. Here are 10 bootstrapped companies that did it on their own with no outside funding.
Startup #1: Goldstar
Goldstar is the world's largest online seller of half-price tickets to a broad range of live entertainment.
How'd they do it?
Starting with $1000 ($800 being paid to the state) Rich Webster, Jim McCarthy, and Robert Graff noticed something wrong with the ticketing business.
Venues were giving away tickets for free to shows that were unsellable. Instead of being able to fill up a show, venues found themselves with a lot of unwanted seats. The trio quickly realized that it was a lose-lose situation for both the consumers and the venues, and decided to take action. "No venue wants to be told that their product is worthless, and no customer wants to go see a show that's unsellable," said Robert Graff.
In October of 2001, Webster, McCarthy, and Graff decided to do just that and GoldStar was born. They were able to get the company off of the ground by focusing on their solution for popular undersold shows.
Already disenchanted with the waste of funds and inefficiency caused by accepting VC investments they'd seen at another Startup, the trio decided against seeking any outside funding. "We purposefully didn't want anyone else's money because we didn't want their advice" said Graff.
Today, Goldstar works directly with 4,000 venue partners to connect them with their huge and growing audience. Venues list tickets with Goldstar to sell to their members for a discounted price. The company has over 1.5 million subscribers and offers over 900 tickets to events at one time.
Startup #2: Carbonmade
Carbonmade helps over 100,000 people create online portfolios that require zero HTML skills.
How'd they do it?
Starting as a tool for one of the founders to update his portfolio, co-founders Spencer Fry, Dave Gorum, and Jason Nelson launched a self-funded, $12 per month plan in 2007, alongside their established free plan.
Looking back on their previous experiences working at startup companies, the founders decided to bootstrap their business in lieu of seeking outside funding. By generating a steady revenue from consulting projects and sales, the founders were able to spend time growing their business slowly.
Instead of spending tons on advertising, the site got noticed when bloggers started sharing the site with their communities. They continued to gain traction up until 2010, when they were able to exclusively focus on growing the site.
Today, Carbonmade is a bootstrapping success story, growing from a tool built for a personal portfolio to being used by over 200,000 people to showcase their artistic talents.
Startup #3: Litmus
Litmus is an email marketing tool allowing 30,000 customers to test their designs in all major email and mobile clients.
How'd they do it?
Founders Paul Farnell, Matthew Brindley, and David Smalley started Litmus in 2005 with a used computer and $800 dollars. While still in college doing freelance web design they realized that there was a need for a faster and less expensive cross-browser testing tool.
In order to answer their need and test if they could build a better service, they built the site and launched in one weekend. Farnell shared this first version with a group of designers on an email list he had been a member of for years.
Charging from the start, their initial version allowed users to see a web site on only a few different web browsers. Within a few months they had received positive feedback and around a 100 paying customers.
Included in that first version was a "coming soon" section, listing additional features that they had planned on adding. Instead they ended up listening to what their customers wanted and adding completely different features.
"These were the things that we thought were cool and we thought people would be excited to use, and, to an extent, people thought they were cool ideas, but they would say, yeah, they would be good, but what we really need is this other thing, which we maybe had considered but had ruled out as not being that important, said Farnell.
Today, Litmus has had over 30,000 customers, 1 million+ in revenue, and is growing by around 10% a month. They have no plans of selling the company or taking in outside investment. Farnell says, "Why would we want to give up the flexibility and freedom we have right now?"
Startup #4: Grasshopper
Grasshopper is a virtual phone system for entrepreneurs, allowing 100,000+ small businesses to create a more professional image.
How'd they do it?
Grasshopper was started when two college classmates, David Hauser and Siamak Taghaddos , wanted to solve the problem of how to create a professional image while just starting a business.
Allowing entrepreneurs the capability of giving phone number extensions, even while working remotely, helped them seem like a larger company. "It is a capability [that lets] a one- to five-person team of entrepreneurs sound like a big company," Taghaddos said.
Grasshopper was started with approximately $250,000 from personal and family savings, as well as credit cards. Even though they started with $250,00 they used what is called "negative cash converting cycle financing." This means that they did not spend money until they got it, allowing them to be extremely conscious of hiring and spending money.
Before they were even able to start building they needed to obtain the proper equipment. Without raising any funds, the founders decided to funnel what resources they had to achieve their vision for Grasshopper.
Profitable within 2 months, their first year Grasshopper had $423,000 in revenue, in 2007 $8.8 million. Today, Grasshopper has over 100,000 customers with pricing from $24 – $89 a month.