News
&

Buzz
Grasshopper is everywhere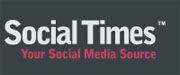 Original Article
←
Entrepreneurs Corner: 8 Great Resources or Apps for Running a Start-up
Running a business is tough work, from making sure employees are paid to customers happy. There's products that need to make it out the door or traffic to pump up. Whether your business is a local bakery or gaming based start-up, there are plenty of free (or nearly free) apps that can make your life easier. Some basic functions of any business need to take place: accounting, call support, calendaring. Having resources to help in some areas can release resources for more time intensive areas like product mapping and strategic goals. The key is to find where you need the help the most and where your time specifically needs to be dedicated. If you can optimize those areas where your time is less important you are manage tasks and resources in more critical areas.
Here are some basic apps that if you aren't using should check out.
1. Assistly
If you have a client interfacing product or web service, getting customer support emails or questions can pile up fast. Assistly let's you coordinate and assign tasks, setup templates for common questions and even common files, making it easier for anyone on the team to help out.
2. Dropbox
Launched in 2007, Dropbox is becoming an increasingly popular place to exchange and store documents. Ever emailed a file to yourself or needed a common place for team members to find or contribute information? Dropbox has some free and affordable plans to make storing items in a centralized and secure way.
3. Freshbooks
Quickbooks is the common name when thinking of what to use for invoicing and keeping track of expenses only its expensive and requires a software download. Freshbooks allows for easy invoicing, expense tracking and payment tracking all the while being affordable (some account types are free) and web-based which means you can access it anywhere with internet and other employees and contractors and bill to you using Freshbooks as well.
4. Grasshopper
A lesser known service, Grasshopper allows for easy call rotation which is great when you have a customer service line but a spread out team. Maybe you don't have an office yet, but need to sound like it? Grasshopper let's you pick the order in which a phone number rotates throughout the team.
5. Skype
Not to be confused with Grasshopper, Skype while common for international and virtual web chats, Skype is a great tool for a small business. Virtual meetings can be setup as well and grouping abilities. Its free for most packages and can also serve as an internal IM service. You can also create a free Skype phone number that Grasshopper forwards to.
6. Google Docs
If you have content or a spreadsheet that requires the input and editing of several team members Google docs is great and free. The only downside of this free service is that it can have temporary downtimes. You can setup documents giving some users permissions to read, others the ability to edit and also see who logged in to update it last.
7. Google Alerts
A simple, but overlooked tip, setting up Google alerts both for yourself, team members and competitors is a great way to watch the web without being on it. As soon as a brand topic say "web analytics" or "selling eyeglasses" is cached on the internet you will get a free notification and link to where it is being mentioned. Some find this most helpful for watching competitors, others like it for tracking mentions.
8. Founders Card
Traveling and needing to stay places while on a budget is rough. Maybe your most important investor is in Manhattan or you need to pitch in Boston. Founders Card offers a membership to their network. Pricing varies and sometimes can be a few hundred dollars a year but well worth it in one trip. Hotel rates can be fractions of normal costs and other cushy benefits come to having one.