News
&

Buzz
Grasshopper is everywhere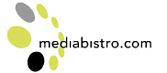 Original Article
←
The New Dork: How Young Grasshoppers Become Super Ninjas
Sorry, there are no ninjas in this video. But there is a fun meme based on the Jay-Z joint feat. Alicia Keys, "Empire State of Mind", and it is called "The New Dork: Entrepreneur State of Mind."
Notice the hipster references, the calls to action, the word "Twitter" and reach-around-worthy-shout-outs to TechCrunch, Gizmodo and the like.
It's all in a bid to get you young entrepreneurs hooked on Grasshopper.com, a site that manages your budding company's phone needs.
They've remixed the words and music so it isn't exactly the same, but we'd bet there's a lawsuit buried in there if Jay-Z cares to find it. But as an entrepreneur himself, he may let this one slide. Credits/lyrics after the jump.