News
&

Buzz
Grasshopper is everywhere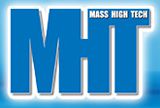 Original Article
←
Chargify gets Cuban money while Grasshopper jumps out of spinout biz
One month after a days-long failure of its virtual phone service, Grasshopper Group LLC announced it was ending its efforts to spin out new companies, at the same time as one of those spinouts, Chargify LLC, got a big vote of confidence from new investor Mark Cuban.
The amount of the funding from Cuban - the founder of Broadcast.com and HDNet, and the owner of the Dallas Mavericks basketball team - was not disclosed on the blog entries from either Grasshopper or Chargify. In his Chargify blog post, CEO Lance Walley said that the company has now reached 550 businesses using Chargify as their online billing software for software-as-a-service (SaaS) companies.
In the Grasshopper blog, founders CEO Siamak Taghaddos and CTO David Hauser said that going forward Grasshopper would "focus solely on turning Grasshopper into a global communications company." In early June, Grasshopper experienced a complete shutdown of its phone services for small and midsize businesses, and had to restore its data from its "rebuilt storage system."
Grasshopper was founded in 2003 in Needham as GotVMail Communications LLC by Taghaddos and Hauser. The company changed its name to Grasshopper Group in May of 2009. In the past few years, Grasshopper Group has been reinvesting its profits into developing new products through Grasshopper Labs.